ELGL members are on the ground at ICMA 2012. The conference committee clearly spent a lot of time and effort in organizing the event. Check back often as we'll continue to live tweet and blog from Phoenix unless we are busy loading up on pencils and notepads in the vendor room.
4:15 p.m: In case you are wondering, here's the jersey of our favorite Phoenix Sun.
3:30 p.m: 
I wish I had a crown I could wear so the 

#icma12

 presenters know I am respectfully live-tweeting, not ignoring them & playing on my iPad…

washoecounty "reverse RFP" concept to find out services that businesses want from gov't is prime crowd sourcing question #icma12 granicus
2:35 p.m: SUPER excited to learn about social ideation from granicus Tom Spengler. Like learning a golf swing from Tiger. #icma12 ICMAconference
2:30 p.m: Thanks ICMAconference ICMA for saving me a trip to the gift shop to buy a #PHX present for my kid.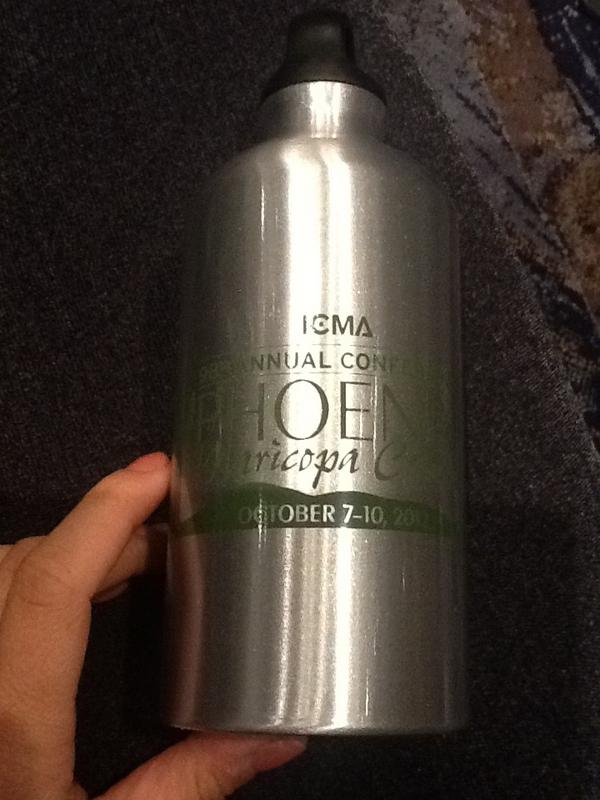 1:00 p.m: Social media session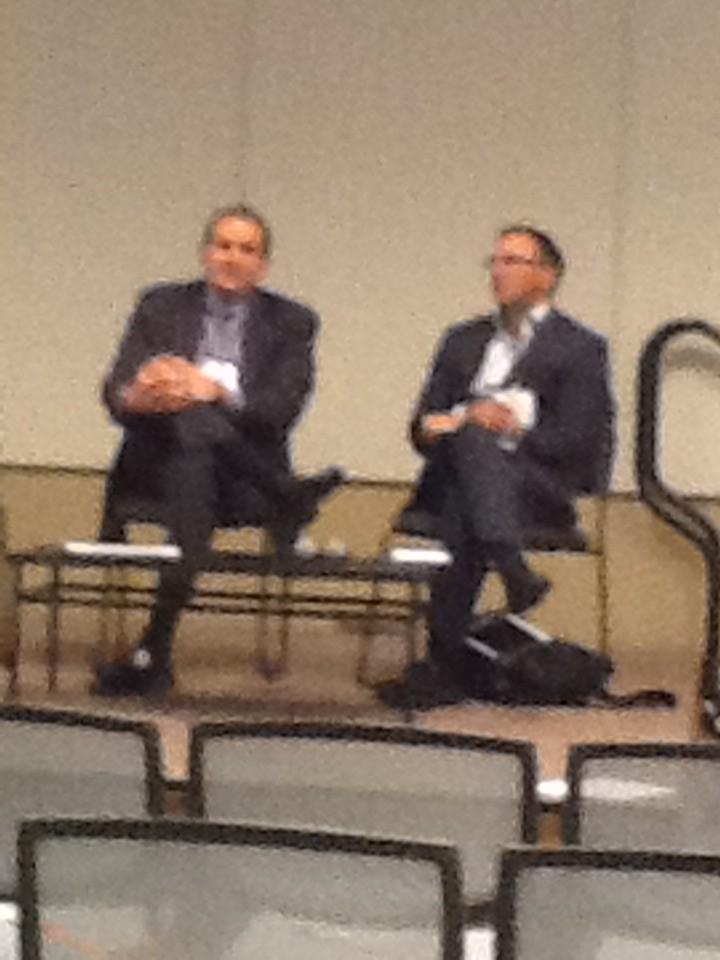 Related Tweets
Noon: A special welcome at Assistants Lunch from ICMA Bob O'Neill. Great to see his support for next gen CMs.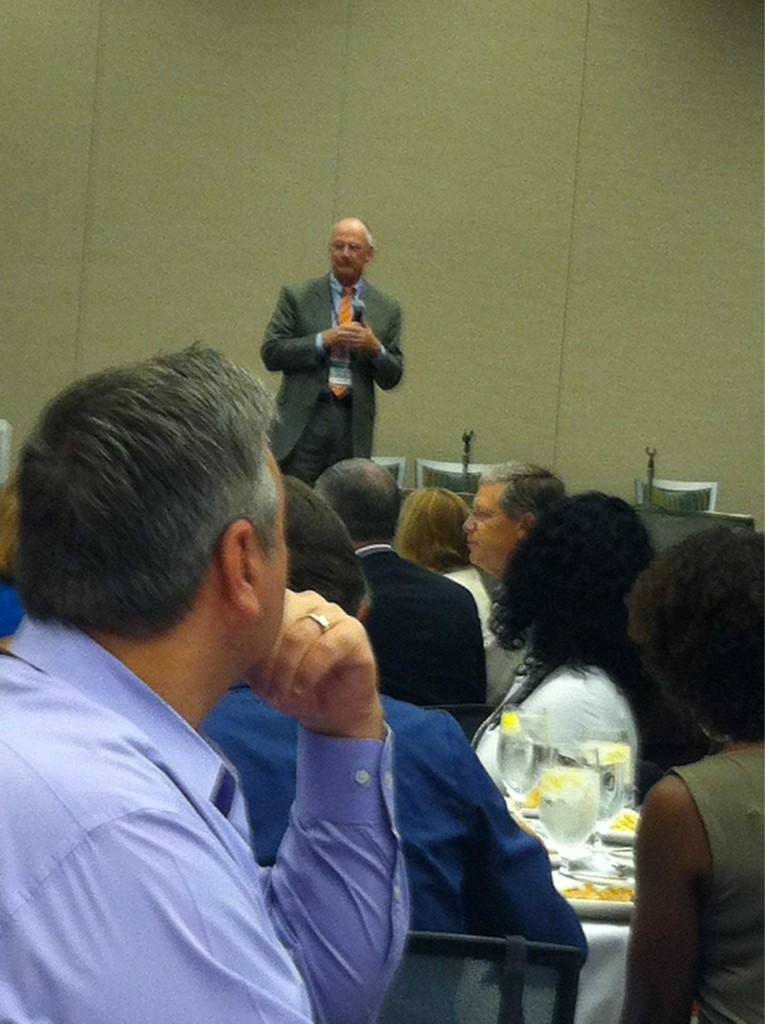 Looking for a restaurant tonight? Here's a recommendation from Phoenix Mayor Greg Stanton
Not to make you jealous but here is our conference swag bag. An iPhone 5 may or may not have come with it.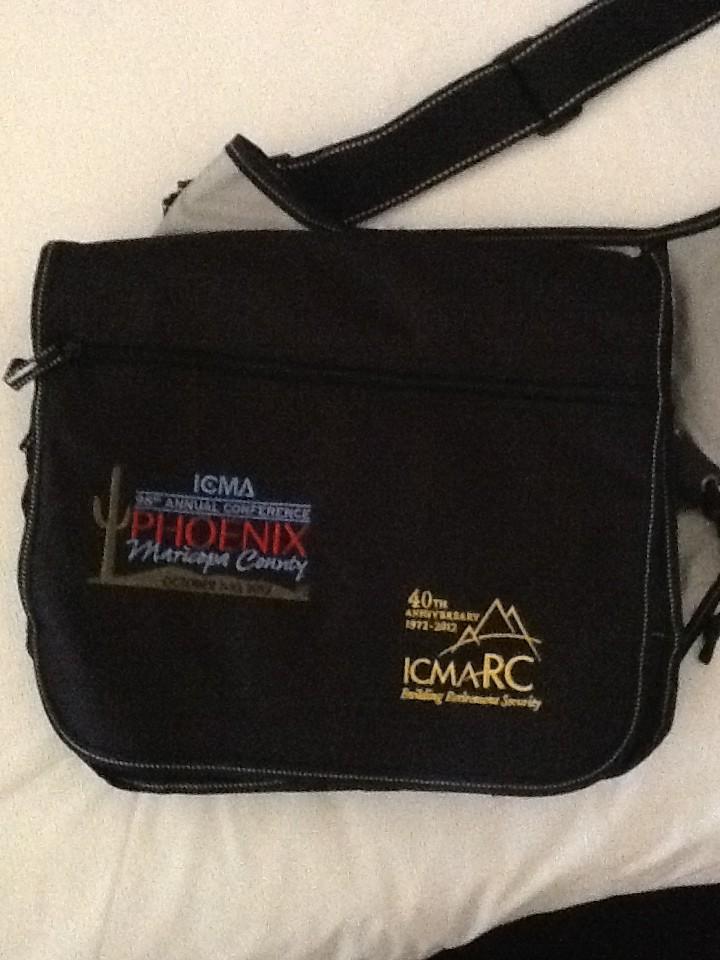 Related Tweets
You might be asking who kicked out the ICMA Conference – Charles Barkley, Kendall Marshall, Mark Grace. etc. Nope
Sir Ken Robinson
was the keynote at the opening session.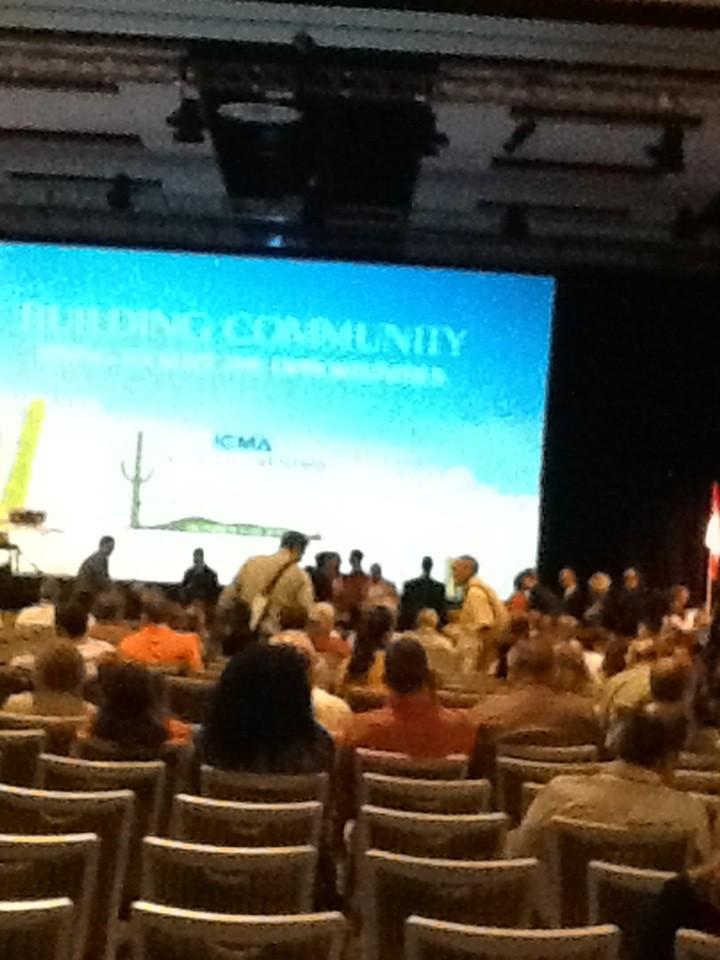 Related Tweets
"Imagination can help you anticipate the future. Creativity is applying imagination in a practical way."
"50% of the world's population live in cities. City managers are at the front edge of innovation."
Wise words: "Creativity is not rare, we are all born creative."
Room full of people excited to hear from@SirKenRobinson ICMAconference Introduction by Mayor Stanton@CityofPhoenixAZ
An ELGL member submitted this picture and tweets after attending this morning's session on Open Source Solutions.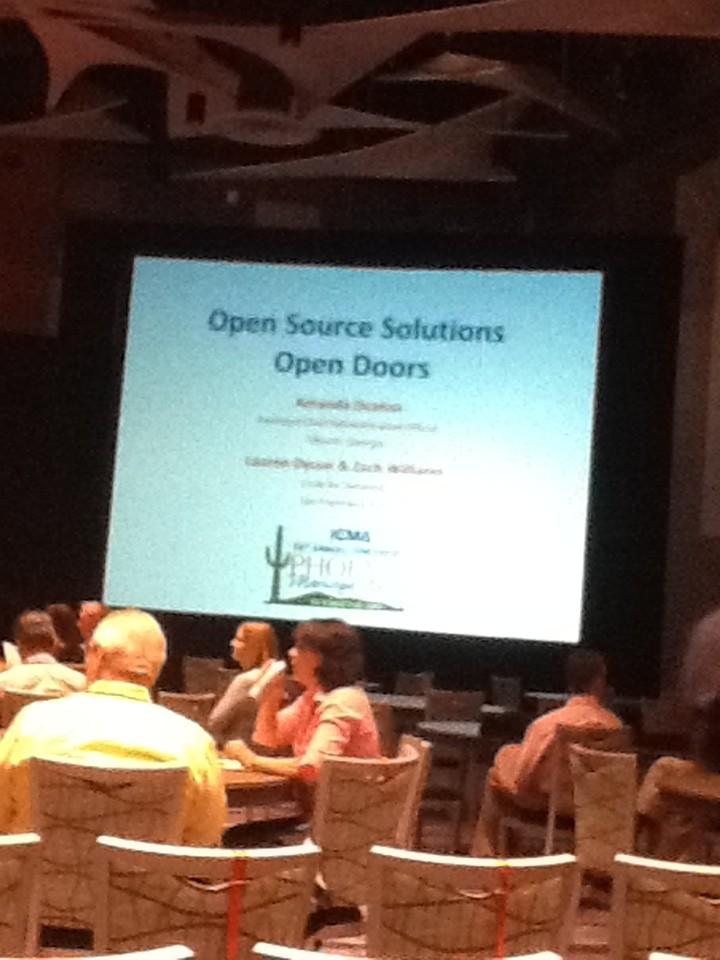 Related Tweets
Well said: "Govt's can make better use of scarce tech $$ by working together to solve common problems."
MayorReichert Macon, GA and Amanda Deaton are doing incredible city work with open source technology. Way to go!
Open source benefit: "Given enough eyeballs, all bugs can be fixed."
"There are new, robust software solutions that are freely available…"