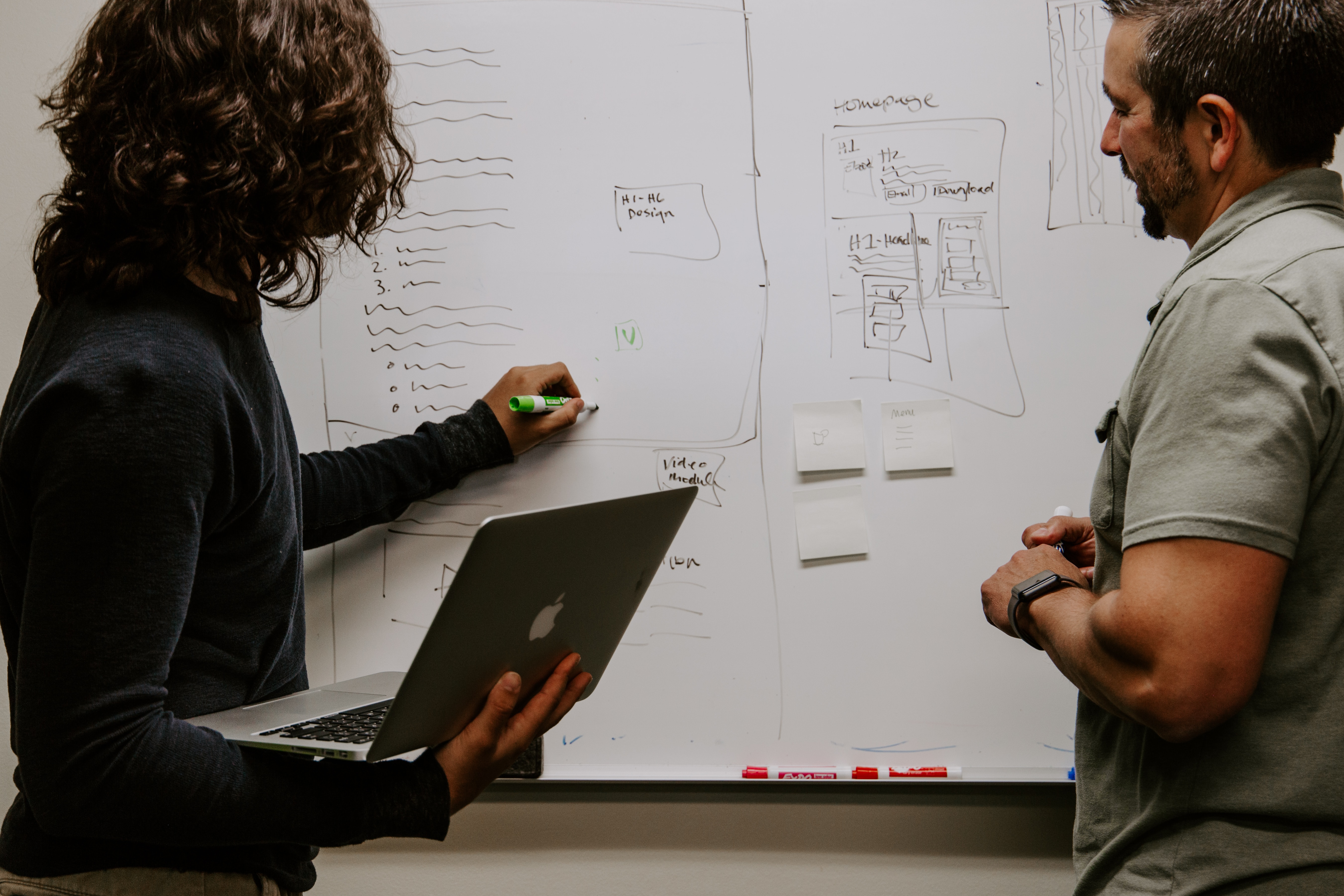 Today's Morning Buzz is by Josh Edwards, so be kind or not– either way, connect with him on LinkedIn and Twitter!!!
What does Structure have to do with Strategic Planning?
What I'm Listening To: The Greatest Showman Soundtrack
What I'm Reading:   Fire Season, Philip Connors
What I'm Watching: My two Undefeated teams lose… Sad times for Wake & UGA
---
Strategic Plans help implement ideas that will improve both how we serve our communities and the culture of our organizations.  They are important because they engage employees and residents in defining long term vision. But how do you make sure long term vision translates into organizational change?   I have received many a call from colleagues who have hired consultants to develop their strategic plan but have a ton of questions because there is no manual for how to structure a plan moving forward.  
If employees can't see themselves and their daily work in the plan, creating positive change is next to impossible.  
In my last post, I talked about the importance of semantics in strategy, making sure our plans are written with actionable and measurable language.  Today, I want to talk about the importance of structure in developing transformational strategy.
Structure:

For the purposes of this morning buzz, structure is defined as the interrelationship of the parts.
Let's dive into structure assuming that you are in the process of developing a strategic plan and want to make sure you are set up for success.  If your plan is riding solo there is no way to connect it to the daily operations of your organization. Think about how it connects to the many other things at play:  
Individual departments

Hierarchy of measures

Continuous improvement

Communication up, down, left, and right  
Strategy at an organizational level looks different than from an individual department's perspective.  
An organizational plan will encourage collaboration across departments to tackle challenges that are bigger than one department and one local government. 
If you want to create a successful structure make sure your departments have plans that tie into the organizational strategic plan.  If this is successfully done, departments will be able to clearly see the connection between their work and accomplishing broader community strategies.
Equally important as rooting strategy to all levels of the organization, is instilling a culture of performance management.  One way to do this is to roll out a hierarchy of measures. At the City of Durham, Sheri Metcalfe the Performance Manager did an amazing job of structuring this:

Strategic: Performance measures meaningful to residents and communicated via the organization-wide Strategic Plan.
Core: Performance measures aligned with programs, services and initiatives funded in the budget communicated via Department Strategic Plans and budget presentations.
Foundational: Performance measures are operational and day-to-day.
A department might have a workload indicator that helps manage their day to day work and ties to the strategic plan.  However, when communicating to residents about the strategic plan, weekly tonnage of recycling might not be as helpful as an annual diversion rate measure.  Having a strong performance management system will help employees see the connection of their work to the organization-wide strategy.
How we structure the "change" that is a part of the strategic plan is very important.  If a plan points us to where we want to get and outlines the "how", we want to make sure that employees at all levels of the organization are a part of the change.  This will not only help all levels of the organization connect to the overarching plan, but it will make the outcome better. Who better to improve the work than those doing it every day?  When implementing ideas that are focused on improving operations through continuous improvement, utilize principles of change management (another blog post). If you have an initiative that outlines the creation of a One Stop Development Review Shop, bring together all the internal stakeholders and design the program together.  Include principles of Plan, Do, Check, Act (PDCA another blog post) in your work so that as you implement you can tweak and improve based on quantitative and qualitative data.  
What does communication look like in your organization?  Can you effectively get the word out about important projects?  How you structure the implementation of the strategic plan should encourage conversation throughout the organization.  
You have to dispel the myth that no one is looking at the performance measures or the plan so why should I care?
Many organizations have implement STAT programs for this very purpose.  What gets measured AND talked about gets done. STAT meetings create time to talk about what is working and what isn't and make space for City/County leadership to address barriers that departments are facing.  Conversations also need to happen between DCM's and Directors on a monthly basis to encourage Directors to have similar monthly meetings with their staff. Also, think about how you can train employees to have more effective conversations.  Covey's Four Disciplines of Execution is a great book and training that helps simplify how teams can structure weekly check-ins on wildly important goals and have simple scoreboards to show how they are doing. Give people the tools to be successful communicators of performance and strategy!
Next morning buzz we will talk about the importance of process when developing a plan if you want to see it implemented!
All views and opinions expressed in this post are solely those of the author and do not reflect the views and opinions of his employer.