Please save the date – the Emerging Local Government Leaders Summer Picnic is on August 4, 2011 at 5:00 p.m. at Cook Park in Tigard.
(Note:  Please give thanks to ELGL member Brian Rager, Tigard Assistant Public Works Director, for arranging this location for us!)
This summer picnic is a purely social event – spouses, partners, friends and kids are invited too.
A flier is attached; more information to come on RSVP and cost (roughly $11 per person, with a discount for kids).  This event is BYOB.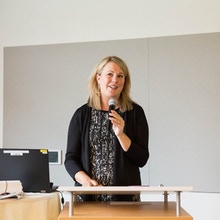 I'm the co-founder and executive director of ELGL. I love my job. Other things I love: local government, my family, my dog Michael Jordan, sandwiches, naps, books, and skee-ball.