In recognition of our speakers, ELGL will make a donation to the charity of their choice. You can donate by including a couple of extra dollars in your PayPal payment. This is optional.
November  speakers, Oregonian editors Amy Wang and Tom Wolfe selected The Oregonian's Season of Sharing as their charity.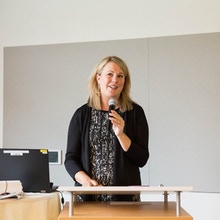 I'm the co-founder and executive director of ELGL. I love my job. Other things I love: local government, my family, my dog Michael Jordan, sandwiches, naps, books, and skee-ball.