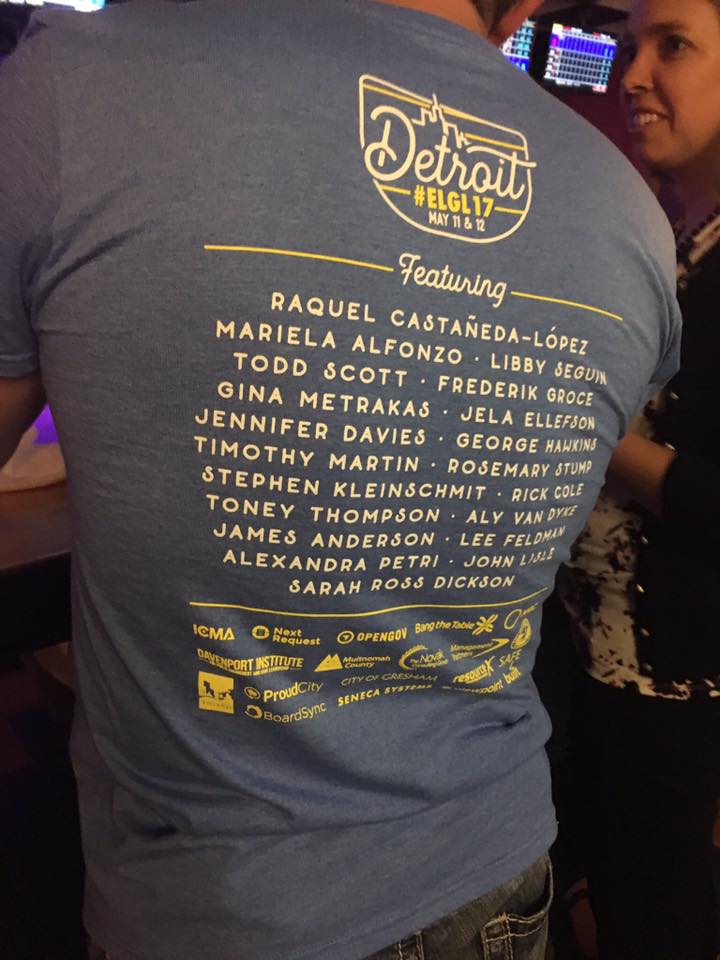 As we plan for ELGL Pop Up Conferences in the September and #ELGL18 Denver, we surveyed you for your opinion on vendor halls. We have not included vendor halls in our previous events and we wanted to know if we should consider changing this approach.
Below are the first half of the survey results. We'll release the remainder of the results tomorrow. Questions? Contact Kent Wyatt – [email protected].
---
Traditionally ELGL events have not included a vendor hall for our sponsors. Do you agree with this decision?
Yes: 73%
No: 27%
---
Explain why you agree or disagree with ELGL's stance on vendor halls.
They seem like sales/swag giveaway tables more than information. Government officials often have restrictions on gifts and purchasing so the hall raises issues.
I like ELGL's approach of weaving vendors into the conference. It makes interactions feel more organic.
I would prefer to interact with vendors in conference sessions or in social events like lunch, happy hour, or an after hours event.
I prefer them to teach me something. If their product can help, it will be clear.
It's not a place I go regularly. I'd rather see the vendors give in-depth presentations or panel discussions. I learn more from those, rather than a set marketing presentation.
I am not opposed to Vendor Halls entirely. I found the #ELGL17 Detroit to be a great way to integrate vendors into a conference.
Without some location where the vendors can demonstrate their wares – even if it is for a two hour happy hour walk-around – I don't actually have the opportunity to talk to all of them and see what they are selling. Frequently, seeing the new products and technology is one of the important part of conferences I attend.
I think you should do both.
I prefer to interact directly with the vendors and sponsors through sessions. More likely to connect with them if I feel comfortable talking with them and also more likely to connect others with them if they're looking for certain services.
I have only attended one ELGL event, but I thought vendors interacting with potential connections was a much more personal and comfortable interaction.
It's hard to justify the cost of conferences without the opportunity to directly talk to potential customers. Dedicated areas provided a space and time for selling appropriately so that social events and other activities are tainted with cheesy sales chatter.
I agree, BUT I also kind of like them and think they can be done well. They should be interactive, more like a petting zoo. Let you test drive the software.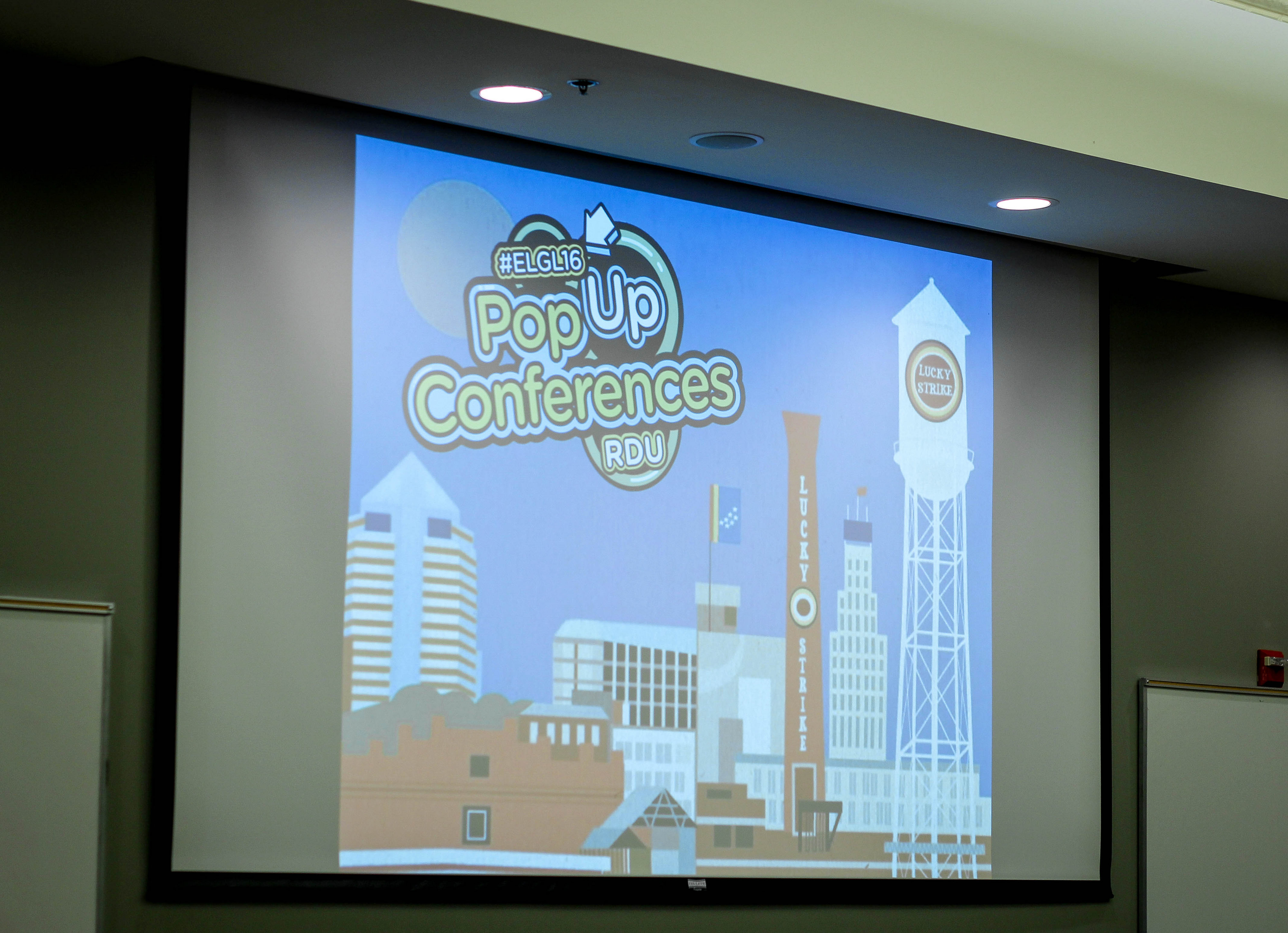 I can go either way on this! I suspect they help keep our attendee costs low, which I like! I think the vendors respected our space and time.
From a budget perspective, I've seen government employees attend conferences then are 'wooed' by promises and absolutely require a specific software from one vendor without researching all the options out there. Government procurement issues notwithstanding, if they really needed the vendor then hopefully they would get to choose from many vendors at the best cost/budget through good market research and a justifiable procurement process (which certainly needs a fixin').
Just as with car dealerships or other high-pressure sales businesses, I get the heebie jeebies in vendor halls. I recognize this is a personal feeling but it's one that I've had since I began in government. Even if I inform these folks that my community has no existing funding for their products they will inevitably contact me aggressively seeking demos or push the product. This kills my interest in their products in the future.
I think having vendors exhibit their products is a great idea. I look forward to reading the ELGL tech posts and it would be nice to have some face time with those vendors. There are so many tech services mentioned on your site that I had no idea such vendors existed.
ELGL's unique because they bring all perspectives to the table on equal grounds. As far as I'm aware, no other organization does that. I think allowing vendor Halls may counteract all the discussion and participation you've built. It's one of the reasons why I joined!
Vendor halls segregate attendees, and create a high pressure environment where people avoid being "pitched" by not going in the hall. Keeping everyone together allows organic relationship development which can lead to better outcomes for all attendees.
It allows vendors to attend, learn and form real relationships with delegates. I loved your Detroit conference and we got loads of exposure without having to stand around a vendor hall. Please don't change!
I would have agreed with whichever stance you'd already taken, honestly. I don't think the vendor hall either adds or detracts from an event, on its face. I do think that there's a certain truth to the adage that you miss 100% of the shots that you don't take, in that there might be that one attendee who finds that one vendor that fixes that one problem that's been plaguing their residents for so long … but there's a fine chance that the only thing that comes of it is dozens or hundreds of slightly-warmer-than-cold sales emails go out and nothing ever comes of them. So, I think that my ultimate statement, whether helpful or not, is that I agree with whichever decision you make as long as it's in the best interest of ELGL, because I'm either going to visit the vendor hall or I'm not but it won't matter if there's no conference.
T'was a bummer have to decide whether to connect with vendors and discover cost-efficient XYZ solutions, or participate in the diversity discussion. A separate vendor hall would relieve competition with extremely informative sessions.
I like talking to vendors and getting their swag.
Vendor halls are annoying and useless. I would prefer a learning lab or a setup where certain problems are posed and vendor solutions are presented. Also, I'm much more interested in case studies and how I can improve my own work process and improve overall processes and ways of thinking than I am in products to buy.
I do not mind vendors being part of the conferences. In fact, I think vendors have just as much to learn from us as we do from them. Having them as members and in the mix with the rest of the conference allows us to have more conversation and less sales pitches.
My thoughts:
1. Vendor halls are always town down by the time I actually get there.
2. Lots of time/$ spent on paper hand outs when all I really need is some cool/useful swag.
3. No easy (or comfortable) way to start a conversation from behind the table.
4. We don't have time between conference sessions to have a real conversation or gain real takeaways.
I hate them, they're awkward, I don't learn anything, and usually vendors send people who are "eye candy" and don't know anything about local government.
---
Which conferences have you attended in the last two years?
Enterprise Risk Management
2016 ELGL Pop Up in Durham, NC
2017 GO Virginia Orientation Conference
2016 Virginia Economic Developers Association Fall Conference
#ELGL16
National Recreation & Parks Association 2016
Facing Race 2016
IPMA
NEOGOV
BOLI
3CMA
Georgia PIO
US Water Alliance Water Summit
NACWA Winter Conference
OCMA
ILCMA
LEGACY Project (IL)
Colorado Municipal League 2016 Vail
Seattle Interactive Conference 2015
Several higher ed conferences (career change recently)
DrupalCon
Code for America
MMANC
ELGL Pop Up in Denver
GovTech, Legislative Transparency
#ELGL17
California League of Cities Conference
Code for America Conference
APWA Snow Conference
AWWA Water Con
APWA Chicago Branch Expo
OAMR conferences
League of Oregon Cities Conference
GSMCON 2017
GSMRT 2016
CCCMA
NCCCMA
TLG
Governing Summit
SC City County Management Association
MCMA
ILCMA
Many state association conferences
---
Did you visit the vendor hall at those events?
Yes – 50%
No – 50%
---
What was your objective in visiting the vendor hall? Did the experience meet your expectations?
To see what stuff was being given away.
I visited the vendor hall at the National Recreation & Parks Association 2016 conference to get drink tickets… I was not in a position to purchase any of the items available in the vendor hall so it was not very interesting to me. Take that back, there was ONE cool exhibit with a mini bike track that we could try out. It was rad. Besides that it was not a valuable use of my time.
Socialize, swag. Meh
I want to see the new technology and get a feel for what is out there and what is coming. I don't really care about a bunch of engineering firms etc. but the technology companies are interesting because the landscape is changing quickly and there are a lot of smaller companies out there that are really fantastic that I may not know about.
I visited only at ICMA. Had planned to meet with a few vendors we already were working with.
Better solutions to problems? They were just not helpful. It was like a college fair.
There were specific vendors that I wanted to talk to and the hall allowed me to find them at my convenience. As an aside, I think traditional vendor halls are generally obnoxious with vendors getting in pissing contests over the gaudiest booth/attraction. ELGL is above that. Some sort of dedicated space so members, cities and vendors can find each other would go a long way.
Obtain information from vendors we were looking to do business with. Specifically asset based work management systems, AVL systems, and winter maintenance equipment.
To discover solutions to challenges
I exhibit there. Usually people are trying to get past to the coffee without stopping – it's a terrible way to try to build relationships.
Learning from vendors and was happy
I reached out to a handful of vendors on Twitter and made plans to connect with them at a specific place/time. Also, they served lunch in the vendor hall. Went there to get a book signed and get a photo with conference keynote speaker.