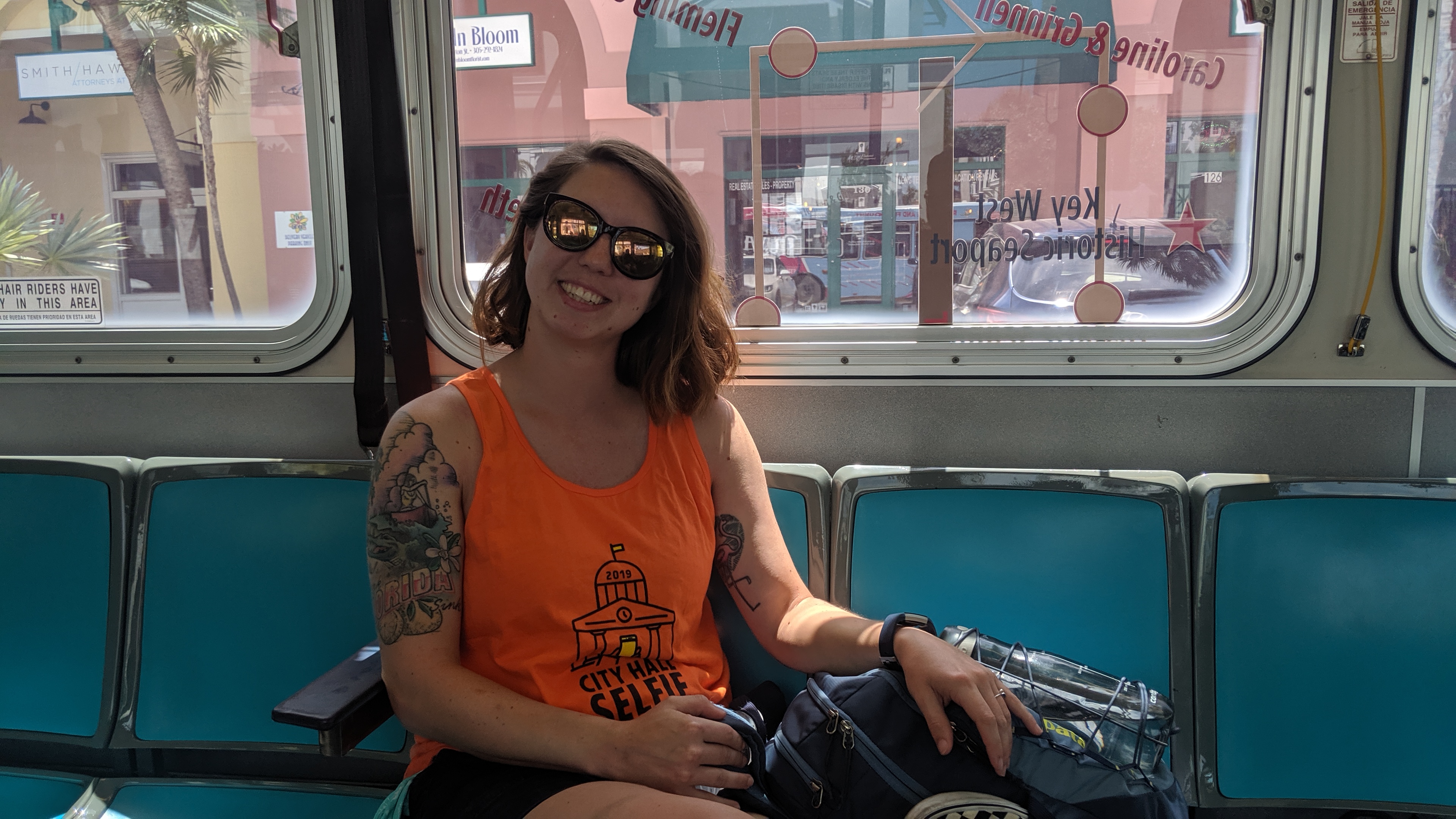 Today's Buzz is by Laura Hardwicke– connect with her on LinkedIn and Twitter!
What I'm Watching: Bachelor in Paradise (forever and always)
What I'm Reading: Still Life with Woodpecker by Tom Robbins
What I'm doing: Returning from a beautiful vacation in Key West
---
Last week we celebrated the best day of the year: City Hall Selfie Day. It holds a special place in my heart because it is also my anniversary of my local government career. How lucky am I that I was able to discover ELGL on my very first day of my local gov career thanks to a trending hashtag? 
On that fateful day three years ago, I switched careers from nonprofits to local government. While I still sit in the same natural-light free cube (remember #windowlesselgl?), my duties are a lot different than my first day. I began as a Grant Coordinator and today I'm, well I still don't really know.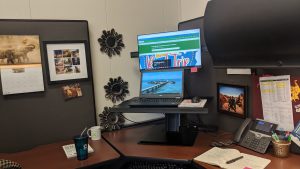 How'd I get to majority share of "other duties as assigned?" Maybe it was the organizational changes you might expect at a growing mid-sized city, or the shift in federal grants after January 2017. I do know my eagerness to tackle special projects has in part led to a fun, ambiguous wild time in my career. 
It all started last year when I took on a new project. Joining the community planners, I dusted off my inquiry skills from grad school to lead a business survey of the Music Row creative cluster. I loved getting out of the office, knocking on doors, and hearing from the very unique music industry community we have here in Nashville. Sitting in cozy writing rooms hearing about the iconic Music Row was a pleasant change from calculated logic models and state transportation applications. But in the back of my head, I felt like I was shirking my job description, dismissing more and more new grant opportunities. That constant voice questioning me Who am I? Where am I going? Am I on the right path? Just wouldn't let up.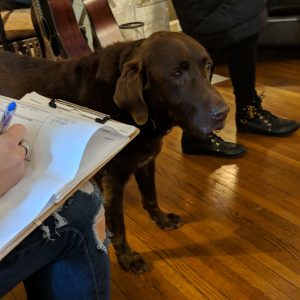 While ambiguity can be uncomfortable at times, I turn back to the mantra that got me through grad school: trust the process. After being drafted to put together a presentation for our Director at Rotary, taking on a minor website glow-up, and even corralling the public comments for Planning Commission meetings I began to feel like the Swiss Army employee. With each new tool I swing out, I learn a little bit more about things I like to do, and things that I'd rather not do. After nearly 8 years of grant management, my path was well-worn and not very challenging. The change of pace was refreshing. 
I still don't have a revised title and with new projects surrounding the 2020 census, peer city research, and small area plans, I'm becoming more Mary Poppins bag than a Swiss Army knife. But one thing is certain during this time of uncertainty– I'd be lost without my ELGL fam to lean on for advice, camaraderie, and relatable gifs. I'm sure I would have stumbled onto this tribe eventually, but I think it is very cool that I haven't worked a day of local gov without ELGL by my side. 
Have you ever weathered an ambiguous role in your career? What'd it lead to– more of the same or a plot twist worthy of Home Box Office?
Happens to be my first say working for city of Nashville! @SEELGL #CityHallSelfie pic.twitter.com/uVSBRLnCyF

— Laura Hardwicke (@localgovlaura) August 15, 2016