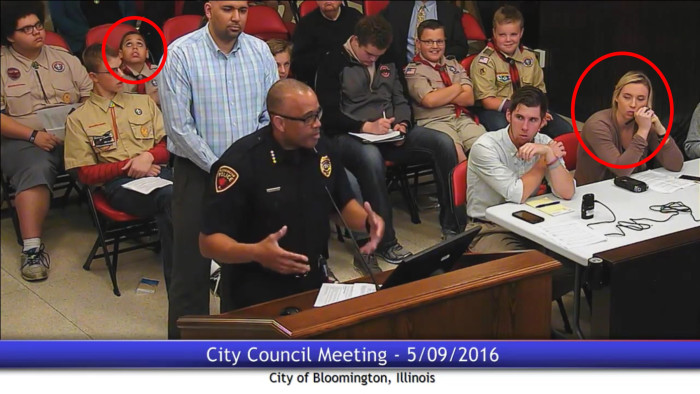 By Kent Wyatt, ELGL Co-Founder
Michael Karlik was today's guest on ELGL Live!. Michael is a comedian and creator of City Council Chronicles. If you missed the live taping, we'll release the interview as a GovLove podcast. You can listen to the Periscope recording here.
Here are my takeaways from the interview.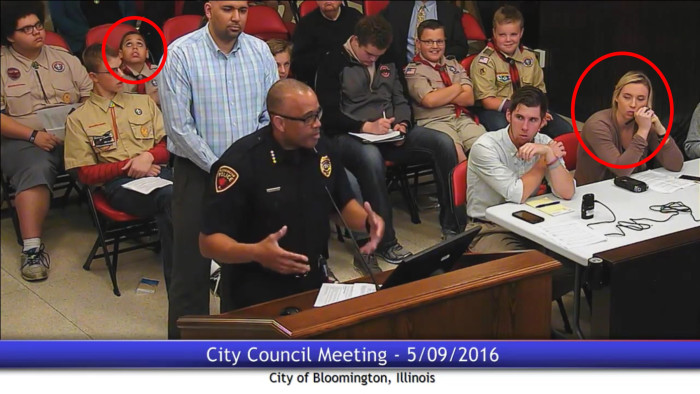 The celebrity that Michael most closely resembles? Ellen DeGeneres from the 90's.
The city of Bloomington, IL ranks as Michael's favorite meeting. Why? Because the city council made the Boy Scouts sit through a two-hour interview before acknowledging the Boy Scouts for their work.
Michael is a UVA graduate. He relayed that Dave Matthews is consider "old" by UVA students. (This makes me sad.)
Want Michael to review your city council meeting?
The meeting must be less than two hours.
Must be recorded.
Helpful if the meeting is on a Wednesday, Thursday, or Friday.
Preferably the meeting is in a part of the country that he hasn't covered.
The "mudjacker" discussion in the City of Raymore, MO is one of Michael's favorite council discussion. Michael considers Raymore the "Crown Jewel of Missouri."
"We've spent just a little over $40,000 for the mudjacker this year," a staff member told the council. "So right now we have achieved break even." Three council members applauded vigorously–less for the jacking of mud and more for the saving of dough.
City Council Chronicles has only received positive reviews for readers. Which ELGL member will change this?
Michael does not have a LinkedIn account, although someone set up a fake account for him. (Editor's Note: I think he did it.)
The City of Minot, ND will begin recording their meetings. They made this change, in smart part, because of City Council Chronicles.
If Michael had two minutes to give public testimony, he would repeat his Twitter handle and website address for the entire two minutes.
The mystery of Condom Man has not been solved. Michael made a plea for solving this mystery.
Like most things in Tinseltown, the Los Angeles city council meeting became all about s-e-x.
"Half of black men and a quarter of Latino men who have sex with men are projected to be diagnosed with HIV," testified Councilwoman Nury Martinez, looking anything but somber in a fiery yellow dress.
"Way back when, in the early 1990s," she reminisced, "my job was to hand out condoms. Not only to my peers at San Fernando High School, but around small little bars and cantinas." The sex-positive councilwoman batted her eyes. "I would talk to grown adults and pass out condoms."
Councilman Paul Krekorian perked up at this risque mention of prophylaxis. "I had no idea about this first job of yours," he bashfully admitted.
"I'm not gonna tell you who was Condom Man in 1990," she responded coyly. "I happen to have married him." Whoa, talk about a power couple!
As the council moved on, Martinez strode back to her seat and, off-mic, breathlessly told Krekorian, "He was Condom Man! We were just so popular in school!"
Michael splits time between Denver and New York City.
Michael is writing a book on people who fake their death. He has not interview TuPac.
I think Michael uses a burner phones as we got disconnected a couple of times during the interview.
As for his comedy, Michael targets it toward the PG-13 crowd but he will breakdown tapes of Barney for the younger audience.