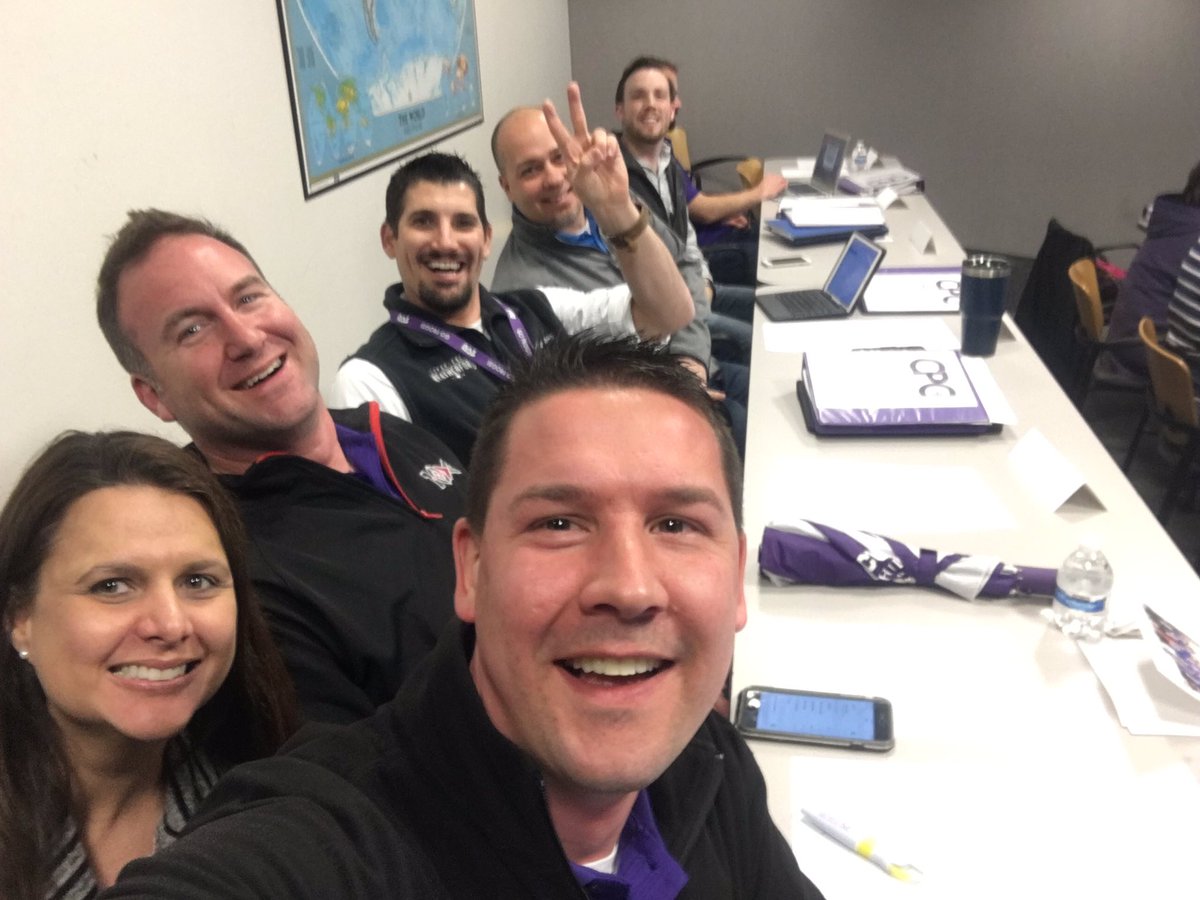 Chad Doran (LinkedIn and Twitter), City of Appleton, WI, is blogging about his experience at the Certified Public Communicator Program at TCU. Part I: Rattlesnake and Mao
---
1/14/17: It's Tine for a Hotwash
Back in in the classroom, I joined about 25 other communications professionals from around the country. With strategic communication plan drafts in hand we were ready for more learning from Dr. Lambiase and Dr. Bright, TCU Department of the College of Communications.
Today we reviewed past material to look at our draft strategic communications plan. After six months of planning and research, I could have easily gotten lost in gathering the information and details needed and then crammed them into a document.
We completed a group "hotwash" highlighting common pieces of our plans. I came away with a number of takeaways that apply to strategic communications planning and local government.
We focused a lot on communicating our plan outward to the community. It's the easy thing to do, but harder is creating those listening touch points. Where do you get the feedback?
A major focus of our plan is internal communication. We train our staff on talking to residents, but we often neglect examining how we talk to our staff. Do we lead effective meetings? Do we ask instead of demand?
In crisis communication, does your organization have someone in the emergency operation center who will stand up for your organization's mission and values?  We know, when it hits the fan, crisis = chaos. In a crisis, we must identify our best speakers, which doesn't have to be your public information officer. Your spokesperson will defer depending on the type of emergency. You should identify your best speakers ahead of time.
We had an information session on looking at citizens through a different lens – seeing them as citizens, customers and partners. In taking this approach, we identify their motivation, the benefits they bring, and the challenges we face with them.
Here's a few takeaways from the discussion:
These are not discrete categories, overlap happens.
Each perspective is not realistic for every service or aspect of government.
Each perspective is impacted by organizational culture.
Viewing citizens from different perspectives impacts our communications.
On Saturday, we'll review of our plans with a faculty member. We'll also focus more on….wait for it…focusing our plans. Essentially when strategic planning, we must have an idea of who we are writing the plan for in the organization — mayor/city manager, city council, department staff.
The real fun begins soon. Editing the research and our goals into actionable objectives that we can accomplish (or at least attempt to push our teams to accomplish) over the next three years.
I am betting our draft will look different between now and our final trip to Fort Worth in July.
---
1/12/17: Importance of a Strategic Communications Plan
I walked the entire length of the terminal to stretch my legs and then took a ride on the tram, pleasing my inner six-year-old self.
We won't start up with more lectures at TCU until Friday, but until then, here's a few more insights into what I've learned on this journey so far:
Strategic planning is important. Duh, you say. And yes, I knew that as well, but having never been a part of it, I didn't realize the importance until I started researching how to create a strategic communication plan.
A strategic communications plan holds the same importance as any strategic plan. Not all ELGL'ers are communications people, but trust me, when I say this. You can do all the strategic planning in the world for your organization, but you must be able to successfully communicate priorities to your staff and share them with the public. I'm hopeful that the plan I've worked on for Appleton will accomplish both, though it may need some refinement yet.
Strategic planning is hard. Some of you may be pros at this, but for me, it was a lot of work. Hopefully the process gets easier and focusing on the end goal becomes clearer.
You need to learn to love research. Or else find someone in your organization who does. I conducted interviews with many of our staff members. I had several conversations with our Mayor about our plan. I took notes, lots of them.
Polls and surveys are key to gleaning information from your plan. For instance, I completed a social media survey of our community, which received more than 500 responses. I'll also be creating an internal survey for our employees about how they communication preferences.
Plan ahead. The process takes time. You can spend months researching and preparing for the writing process.
Be prepared to learn. It's been an eye-opening experience, to this point, to learn more about my organization than I thought. I already see things in a new lens and am excited for what this can do for us.
---
1/12/17:  Friendly Skies of Appleton
Sunshine in the Lonestar State….here I come!
Right now it's a "balmy" 15 degrees in Appleton, Wisconsin. I'm at the amazing Appleton International Airport awaiting a flight to Dallas by way of Detroit. For the record I walked into the airport with no coat…that's how we roll here, but I really didn't wear it because Dallas is looking at 65 degrees while I'm there. I'll be working on my winter tan.
---
✈️ out of @ATWairport is amazing. No lines, no crowds and incredibly helpful staff. A huge part of #WhatMakesAppletonGreat. pic.twitter.com/xG1KaGFO3m

— Chad Doran ?? (@doranchad) January 12, 2017
---
Before we get into why I'm off to Dallas, let's give a shout out to the staff at ATW – Carrie in particular. Should've gotten a selfie with her, but didn't. She was amazing. She works at the United counter and let me just say United sucks. I was supposed to fly to Chicago, but of course, delays. So delayed in fact I my connecting flight would have left before I even got halfway there. So Carrie does what every customer service rep should do. She won the day by running – literally – down to the Delta counter to get me the last seat on a flight from Detroit to Dallas. And just like that, I'm somewhat back on schedule.
I'm headed back to Dallas – Fort Worth actually – to the campus of TCU to continue work on a certification program to learn how to create a communication strategic plan. Having never done strategic planning of any sort before, the first week of this program last July was eye-opening.
There were lectures on measurement, philosophy, research, and a host of other topics. The staff in the College of Communication there at TCU are pretty top notch and they gave us the tools that week to go create a basic framework for a plan.
That along with a bunch of other assignments, was our job to complete by January. So here I sit with a 72-page plan in hand ready for take-off and some very constructive criticism to come. Good thing I wore my big boy pants today.
Time to board my re-booked flight for Detroit…