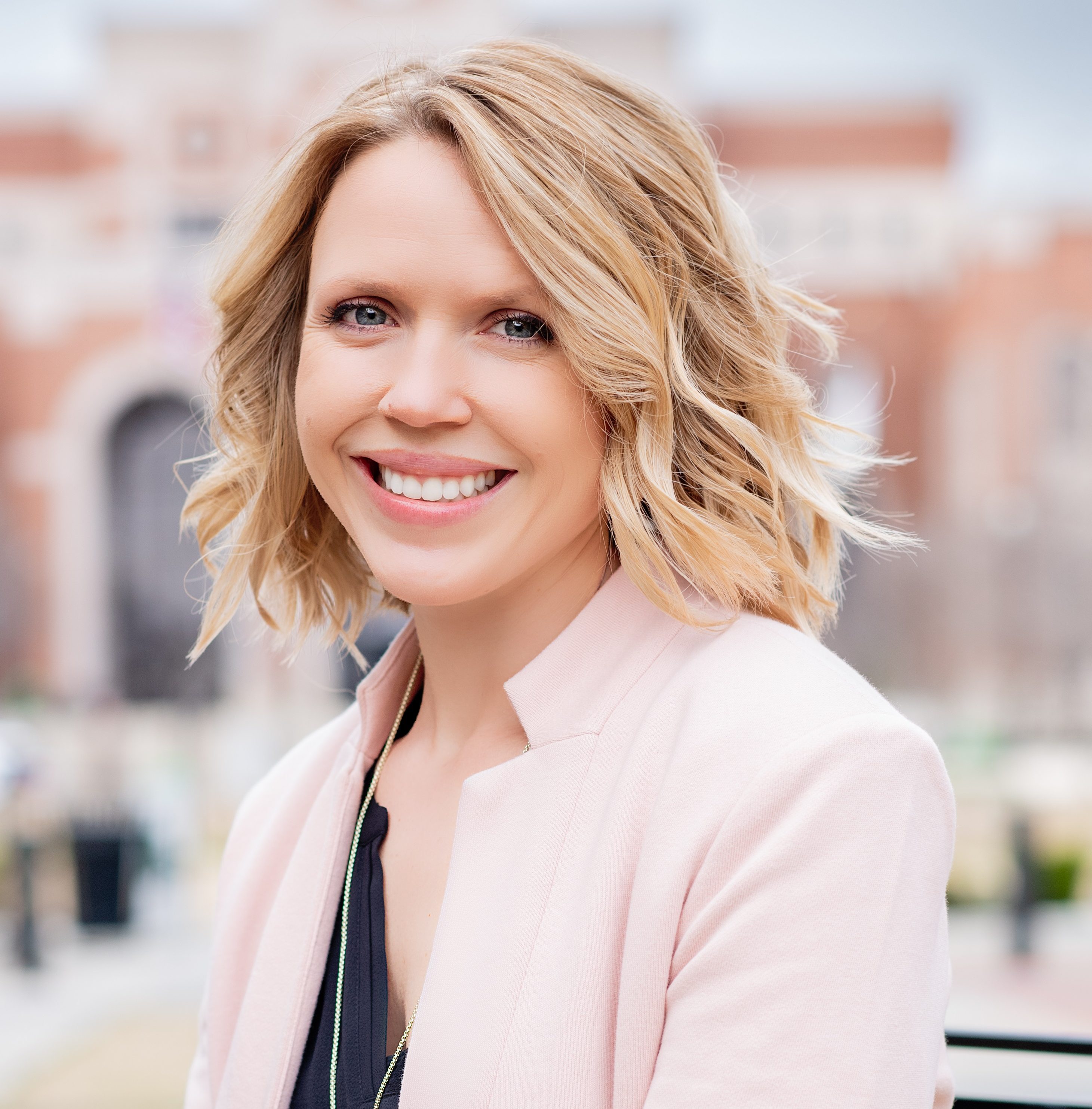 #ELGLInspire is coming to Texas A&M University on November 13th! Learn more about our event speakers in these brief profiles, and connect with them before and after the event! To find information about all of the speakers, visit the #ELGLInspire homepage.
---
Kristin Green, PE
City of Lewisville Councilwoman, Owner of Placemakers Design, LLC., Member of Fighting Texas Aggie Class of 2003
---
What was the very first paying job you held (that you paid taxes on)?
I was a bus driver at Texas A&M.  It was so much fun and the highest paying job on campus!
What was your: undergraduate institution? Graduate institution? What was/were your degree(s) in?
Texas A&M University.  B.S. in Civil Engineering
What class(es) (if any) are applicable to your job today? 

 
All of my upper level core classes gave me the solid technical foundation that I needed to enter the workforce.  Everything that I have learned after entering the workforce has been manageable because of that solid foundation.
What book are you currently reading? Would you recommend it?
I was recently elected to office, so most of my reading is dedicated to learning more about the City (our Ordinances, our codes, and our political climate).  I'm also spending more time educating myself on what is going on at the state level.  I would highly recommend that everyone do the same.
What's the best networking advice for job seekers you've heard or shared? 
When I was looking for my first internship, I utilized a professional organization (The American Society of Civil Engineers "ASCE") to get face time with working professionals.  Once a month, ASCE had a meeting on campus where they would bring in potential employers to give a short presentation and then meet the students.  I always showed up.  I also drove down to Houston for one of the Houston Branch's meetings and made a lot of connections there.  In a time where face-to-face interactions have been replaced with digital interactions, putting forth the effort to show up in person will put you in a great position.
What's the fastest way to NOT get a job or internship with you? (e.g. what should potential applicants avoid doing if they were to ever interview with you for a position).
Do not show up to the interview without doing your homework.  The interview is for the company to assess your technical capabilities and potential work ethic, not for them to educate you about the company.  When a candidate does not take the initiative to do a little 'googling' before the interview, it usually tells me what I need to know about the candidate's work ethic. 
Why should an undergraduate student consider a career working in local government?
I work in the private sector, but have spent the better part of the last decade being highly involved with my municipality.  Not only is it a great way to meet people, but it also gives you a voice and the ability to use that voice to make a difference in your community.  It has been so rewarding for me to get involved.  I highly recommend it.
Do you have a work or life motto? What is it?
My favorite one is "Never say never."  I used to say that I would never go out on my own and start a company.  I've started 2 companies.  I used to say that I would never run for office.  I was elected six months ago.  I also had a whole list of things that I used to say I would never do when I had kids.  I've done every single one of them.  Whether you apply this principle to work or personal situations, the underlying message is the same.  Never believe that a goal is too big to achieve.  What seems impossible today may not seem so impossible tomorrow.