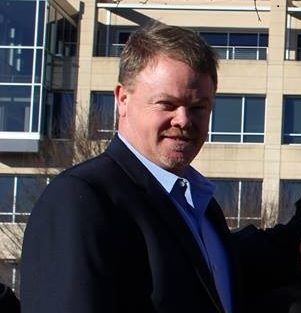 #ELGLInspire is coming to the University of Georgia on November 18th! Learn more about our event speakers in these brief profiles, and connect with them before and after the event! To find information about all of the speakers, visit the #ELGLInspire homepage.
---
Robby Newton
Parks and Recreation Manager, City of Johns Creek, Georgia
---
What was the very first paying job you held (that you paid taxes on)?
I worked at the Gilmer County Parks and Recreation Department during summer (1984) on the maintenance crew.
What was your: undergraduate institution? Graduate institution? What was/were your degree(s) in?
Troy State University BS cum laude Criminal Justice Dec 1992

Troy University- European Division MS International Relations Dec 1996
What class(es) (if any) are applicable to your job today? 

 
Business Law, Business Management courses, Accounting during undergraduate.
Refinement of writing skills during grad school helped a lot with grant writing.
What book are you currently reading? Would you recommend it?
Crazy Horse and Custer by Stephen Ambrose
The Guardians by John Grisham
Yes, both are very good winding down reading material.
What's the best networking advice for job seekers you've heard or shared? 
When I was leaving the Air Force in 1996 my commanding officer told me to find a good mentor and to get involved with the organization's professional trade association.
What's the fastest way to NOT get a job or internship with you? (e.g. what should potential applicants avoid doing if they were to ever interview with you for a position).
Be late or show up looking like you just got out of bed.
I would also stress that good manners do make a great impression.
Why should an undergraduate student consider a career working in local government?
You should consider a public service career if you want to make a positive, impactful difference in your community.
Do you have a work or life motto? What is it? 
My motto is a borrowed one—"I do what I can".   Let me explain—it is not – "I do what I have to Do" or "I Do Enough to Get By"—it means give 110% every day, all day to the task at hand.  It is a different take on the Latin phrase—Carpe Diem.
Also I like—Go the extra mile, it is never crowded.