The law firm of Jordan Ramis has graciously agreed to sponsor part of the ELGL summer picnic on August 4, 2011 at 5:00 p.m. at Cook Park.  Many thanks to Jordan Ramis (and ELGL member Damien Hall) for arranging for picnic sponsorship.  Their contribution will defray some of the catering costs, thus lowering the picnic price for all attendees.
Stay tuned and watch this blog for updated information on the picnic and RSVP details, to be posted the week of July 11…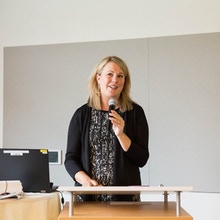 I'm the co-founder and executive director of ELGL. I love my job. Other things I love: local government, my family, my dog Michael Jordan, sandwiches, naps, books, and skee-ball.