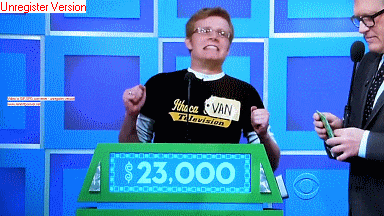 The first city to win the World Series and Trending Now! award in the same year…

The City of Kansas City, MO is the overall winner of the first annual Trending Now! award.  The Trending Now! award was decided based on voting (90%) and comments submitted (10%) in the "I Stand Behind…" comments. This is the second ELGL prize awarded this year – Winner! Winner! Chad Vader Brings Home the Trophy.
[polldaddy poll=9462369]
I Stand Behind….
183 comments. That's the number of people who responded to the prompt –  "I Stand Behind the City of Lenexa, KS." The total number of comments submitted about Lenexa far surpasses the competition and makes Lenexa the winner of the "I Stand Behind" part of the competition. While not enough to pass Kansas City for the overall title, the response from Lenexa, KS was mind-blowing and speaks to the incredible community support in Lenexa.
Here's a sampling of the comments submitted about Lenexa and the three other finalists.
A very important message from Lenexa's Mayor…#VoteLenexa @ELGL50 https://t.co/tgetFtTWav pic.twitter.com/d8lNg98Hil

— City of Lenexa (@cityoflenexa) July 7, 2016
In today's world transparency seems to be the word used to mean explain, inform, describe or etc. The one thing Lenexa has done is remain transparent and keep us informed on our local Government. They keep us up to date on weather, City Council, city expansion, construction/repair interruptions, police/crime activities, community activities, personal introductions to the Police Dept. command staff and etc. I enjoy reading about our city and the good rather than just all the bad. I feel this approach helps to curtail much of the bad and to lets us know who Government is on a more personal level.
I stand behind Lenexa because we take pride in our families and neighborhoods. Our police and fire departments are always fast and effective. People in Lenexa help one another out. Our streets are clean,our parks are safe and fun and during the summer our pools are great. There have been times when I have had just random questions about events and for some reason was unable to find them and I have messaged or posted on Lenexa Facebook and received response within an hour. I almost hope Lenexa doesn't get more attention I don't want more people moving here. I love the small town feel surrounded by big things. It's definitely a community where neighbors give back and help each other out. Good luck Lenexa!
While my family has enjoyed our 42 years of living in Lenexa. We find the City's use of social media to make it even easier to enjoy it more. Our new memories are more positively shaped and recorded by digital communications that help prevent delays, promote public health and safety, and keep us informed about the issues and events that make Lenexa a digitally advanced and popular community. I Like Lenexa and love its social media!
Our Police Department reaches out to the community in many different ways. From a casual "Coffee with a Cop" to public education seminars. I was able to participate because of their use of social media to make announcements that might otherwise be missed through other methods of communication. During an Open House event, my Dad and I got to explore the internal offices and equipment with other law-abiding citizens. While attending a Use of Force seminar, many of our residents in attendance appeared to develop a new appreciation for the police perspective in protecting themselves and our citizens. The Lenexa Police Department, along with the Fire Department, also has a robust presence on social media to disseminate critical public safety information as well as engage in more enjoyable dialogue. Our new Chief of Police, Thomas Hongslo, uses social media to help us learn more about the background and achievements of our law enforcement officers.
The city of Lenexa is amazing with communicating with the citizens of Lenexa! We've had a lot of construction in our city lately, and Lenexa has done a great job of updating us on changes. But the city of Lenexa does more than just update on construction- they connect people to events, and foster a strong sense of community.
You know what to do, #KansasCity! #VoteKCMO to win @ELGL50 Trending Now social media award! https://t.co/GB3EP1qBnB pic.twitter.com/UmDavb6dHH

— Mark Van Baale (@markvanbaale) July 7, 2016
KCMO's social media presence has been used for all components of communication and citizen engagement – for public forums (Budget Twitterchat), communicating data (KCStat live-tweeting), community-building (rotating avatars), and fun (all things Royals!) KCMO's outstanding communications team understands how social media interweaves with other communication channels to create a meaningful connection with our citizens.
Kansas City has a wonderful sense of community and spirit. Mayor Sly James takes the time to get to know local people and business, and is known to take to Twitter so he can further conversation. SNAP recipients receive double the value of their credit, limited to $25, at the farmers market, so they can buy produce grown locally. We support our sports teams wholeheartedly, and boldly show their colors in city lights and buildings. The KC Streetcar is a step towards better transportation, and the city is focused on accessibility solutions to support city life and urban business. ShotSpotter technology is used to increase safety, and has helped identify and decrease gun fire in the area. There are so many reasons why I am proud of Kansas City, and all of them are because of passionate and hard-working individuals.
The police department does an awesome job of making an effort to be transparent to the community through social media. They also do a number of public relations and community service efforts to create a better city for the citizens of Kansas City. There are few police agencies that interact as well with the community as KCMO does. Social media is just one of the tools of hundreds that don't get as much attention.
.@jendavies26 will bungee jump from @LVStratosphere if you vote for #Vegas#JumpingJenniferhttps://t.co/CYyGRREW1w pic.twitter.com/KZhnEYmkp1

— Don Jacobson (@BigSurfDon) July 7, 2016
There's more the Las Vegas than Sin City. The City of Las Vegas government shows everyone around the world that behind a public image created by tourists exists a local town with families, communities and recreational opportunities.
This social media team is always thinking outside of the box. They are not afraid to try new things, throw away what's not working and stay fun. You expect local government to be boring, but the City of Las Vegas gets their messaging across in a way that's entertaining to watch. Kudos to this amazing team!
The City of Las Vegas understands the importance of engaging with its citizens and with visitors to this global destination.. Engagement is the basis of Democracy; people just expect it. Engaged citizens…ALL of them…make for better government. Citizens are getting involved in their community because technology has enabled them to do more while going about their normal lives. Citizens visit their mobile device first…and city hall last…so the City of Las Vegas Social Media team manages the city's online presence 24/7 in an orderly way. Social media presents an opportunity to enhance civic engagement by encouraging citizens to use their talents and skills to help grow and improve our community. The City of Las Vegas truly embraces and promotes the promise of today's new level of hyper-connectivity.
I stand behind Hamilton: because our city council, through out this whole recession has managed to keep our local economy thriving and balanced. They have brought in new jobs, revitalized the mercantile building, put in be energy efficient led streetlights . I have lived in Hamilton my whole and very proud of what our city council is doing for the citizens and our community.
It is one of the most engaging and entertaining places in Southwest Ohio. Our historic downtown and strong arts community mean that there is always something interesting to do. Festivals, shopping and dining all have their own unique flair that draws residents and visitors alike to enjoy everything Hamilton has to offer. As a lifelong resident, I wouldn't want to live anywhere else!
I stand behind Hamilton due to its terrific utilities and most of all its leadership under Mayor Pat Moeller.  Hamilton is a city full of history and a bright future.
In the Headlines
KC Biz Journal: Two metro cities make it to final four in social media competition
Journal News: How you can help Hamilton win social media contest
WFVR Green Bay: Appleton social media featured on local news
The Suburban Times: City of Lakewood up for Best Social Media Presence
City of Appleton, WI: 14 cities nationwide selected as finalists
USA Today-Wisconsin: Vote now for the Trending Now! award
News Talk 1150 WHBY: A national social media contest
WKRC Cincinnati: Local government Trending Now! award
KTNV Las Vegas: City of Las Vegas competing for social media award
WBAY Green Bay: Vote for Appleton to win the "Trending Now" award
Supplemental Reading