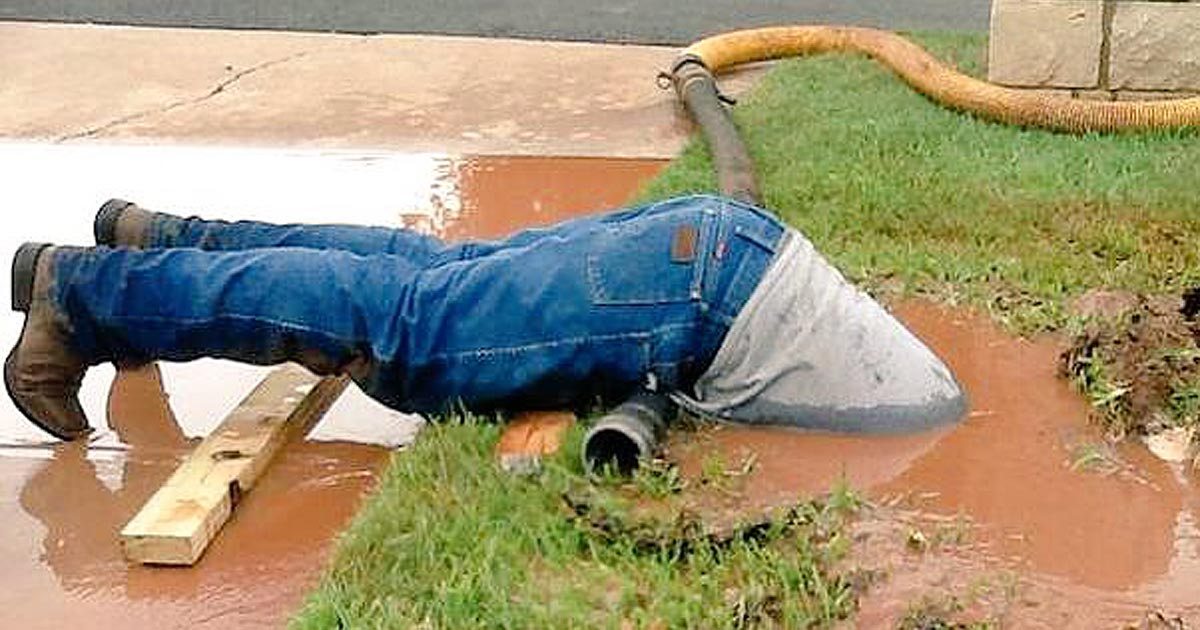 In the Confidential, ELGL co-founder Kent Wyatt highlights the greatness of America.
Saturday, August 28
Punny at the Aquarium
Date weekend with daddy rolled on with a stop at the Oregon Aquarium.
Don't Lowball Me, Bro
Articles on the lack of infrastructure funding have become click bait for government folks like us. I am tired of reading them and knowing the improbability of change. That said, I keep clicking on them and hoping.
Don't Lowball the Upside of Fixing Roads and Bridges
The bidding to be the next "infrastructure president" has kicked into high gear. Hillary Clinton has released a plan calling for $275 billion in infrastructure spending, on top of the $305 billion highway bill that President Barack Obama signed last year. Clinton's rival, Donald Trump, has promised far more, though his trillion-dollar figure is unlikely to be realized.
Picture of Public Service
H/T to Lisa Nisenson, co-founder of Cards Against Urbanity and ELGL member, for bringing this article to our attention.
Utility worker's submerged photo goes viral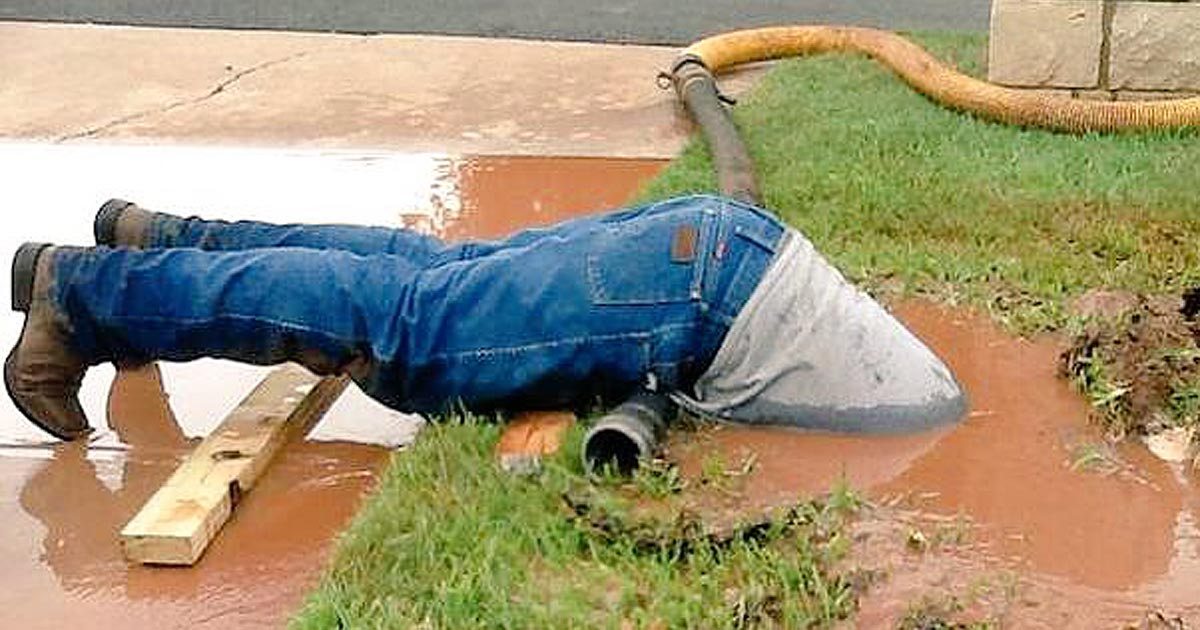 The photo is an image Adams snapped a week ago, when a utility worker from the Acton Municipal Utility District went above and beyond trying to plug a one-inch pipe that had burst.
Daily Spill
Some Meriden councilors say they were 'blindsided' by department head raises
"Historically, that does come before the council in executive session," said We the People Councilor Bob Williams. "I was caught off guard. Nothing came before the council which was caught blindsided. During my term, (Kendzior) had done some kind of outreach on it. Normally, there is a dialogue."
Williston City Administrator position narrowed down to 3 finalists
"I've got a wealth of experience in city management. Having worked for three communities, that gives me a wonderful backdrop of information to step right into the position. And without having to do much research on what it is to be a city manager, I already am one," says Jackson.
City of Waynesboro mourns their first black and first female mayor
"From the moment she came on board she's more or less being a mother figure to all of us," said Vice Mayor Herman Brown.
How the Austin police 'Gay Pride' patrol car almost wasn't
When an Austin police SUV marked with rainbow colors and phrases supporting the lesbian, gay, bisexual and transgendered community hit the street last month, it created a social media buzz and was a point of pride for many officers and others.
Medford names new city manager after year-plus search
The 53-year-old Medford resident said he doesn't foresee any drastic changes as he steps into the new position. The previous city manager, Eric Swanson, was criticized by councilors for over-managing the council and making a number of high-profile department head changes, including firing former fire Chief Dave Bierweiler.
New deputy city manager excited about future
"Absolutely, because that's a big part of what Cleburne's going to experience in the next few years and the wave is coming," Polasek said. "To be a part of that is exciting because there's such a rich history here. And how do you balance and protect the history and culture of the community with the growth? That's not easy to do. But it's certainly something that's very important."
Saturday, August 27
It's Go Topless Day….
Who's joining me? People complain about the Facebook news feed, but without it, I would have went about my day oblivious to this special occasion.
Touchdown Dance
A final word about the ELGL Choice Award…Hillari Bynum, Ralph Andersen & Associates, had the best celebration tweet.
An actual photo of me in the office when I found out @RAAJobs was 1 of @ELGL50's 50 Best Companies in #localgov pic.twitter.com/mJieMOU2ha

— Hillari Lombard (@hillarilombard) August 25, 2016
An Idea Worth Sharing
Hawthorne (FL) Mayor Matt Surrency enlightened us, during ELGL Live!, about Munimod, a unique program from the Florida League of Cities.
MuniMod is a civic innovation program powered by the Florida League of Cities and Domi Station. We're looking for 20 students interested in using technology to modernize municipal government across Florida.
I am curious if other state associations are involved in similar programs.
Priceless Reaction
This woman's face when Trump has the nerve to call Hillary a "bigot" ??? #Trump https://t.co/4iMbHe1out

— Sarah Wood (@sarahwoodwriter) August 25, 2016
#DadLife
Plenty of memorable lines coming from my kids this weekend, including this one:
I know grandma is in heaven but can we still text her.
Fairies
Speaking of children and their imagination, my significant other (a.k.a wife) captured the creativity of the City of Santa Cruz.
Friday, August 26
Date Weekend with Daddy
I am reporting live poolside (indoor) from Date Weekend with Daddy. My two girls and I are encamped on the Oregon coast. (I will not be disclosing the location. I feel this will make you think better of me — like I am somewhere that is too secret or private to disclose on the World Wide Web.)
Regardless, my fatherhood duties will not prevent me from disseminating the breaking local government news. Hold onto your seats (and floaties)!
Local Government Music Videos
What a week for local government music videos. Round Rock, TX released a pair of gems, and we stumbled upon the City of Durham's City Hall On the Go track.
It may be time for a certain professional association to dip a toe into the recording industry. A lot of undiscovered talent in local government.

Harambe
Harambe took a turn for the worse this week. I am afraid Harambe has become too mainstream and is headed for the same indignity as the "Crying Jordan" meme. The New York Times took a turn at reeling in the click with The Complicated Appeal of the Harambe Meme. I love the Harambe topic but the article added nothing to the dialogue.
Meanwhile, Harambe (RIP) is on a trajectory where Harambe will be walking around Disney World with Mickey and Minnie by the end of the year.
Here's a taste of Harambe's ink from the past week:
High School Yearbook – Check
NHL prospect wears 'RIP Harambe' shirt instead of jersey at trophy parade – Check
Mainstream music – Check
Young Thug writes a song for Harambe, forgets Harambe
Sunday, August 21
The Week Ahead
A busy week is ahead in ELGL land. We've shuffled the schedule a tad so we don't overwhelm your brain. Here's what we have:
Monday: #ELGL16 Registration Launches
Tuesday: #CityHallSelfie Awards Announced
Wednesday: ELGL Choice Awards Announced
SERBIA, SERBIA, SERBIA
I am rooting for Serbia. There I said it. I hope Serbia crushes the USA in men's basketball today. I refuse to put aside my dislike of Coach K to root for U.S of A. Does this make me a traitor? Or, does this make me the best UNC fan on the face of the earth.
Either way, I hope this doesn't cement my spot on the watch list. Join me on the watch list by tweeting your Serbian love to #ELGLMembers4Serbia4Life
Harambe Update
The legacy of Harambe is alive and well. Patrick Rollens sent along this gem about the struggles of the Cincinnati Zoo social media manager. I am not one for abandoning social media but the Cincinnati Zoo might consider a six month hiatus.
Also from Social Media Land
Packers Owners
There are many Green Packer owners among ELGL membership. What does being a Packers owner get you? Basically, a piece of paper that you can print off from your computer, it does not provide priority access for tickets, a team magnet, or a $1 off popcorn coupon.
I bring this up since I am not a Seahawks "owner" but I am a season ticket holder. I thought our Packers friends who are not privy to tickets would appreciate this photo of what actual tickets look like.
Marathon Moments
I watch the Olympic marathon because it motivates me to get outside and go a long, fast run. Inevitable, my long, fast run lasts for about 1K but it's the thought that counts. A couple of classic moments from this morning's marathon:
Meb ends his Olympic career with a small incident, and a touch of class & humor https://t.co/0XjNrwWrLS

— Ross Tucker (@Scienceofsport) August 21, 2016
@FeitsBarstool @BarstoolBigCat @stoolpresidente someone forgot to grease their chain pic.twitter.com/TNpJTUPoOI

— Tom Fitzgerald (@tfitz1212) August 21, 2016
Story of My Life
Daily Spill
Five things to know about a city manager form of government – "We've gotten lots of positive feedback for the whole concept and people seem to feel it makes sense," said Joe Vaske, who serves on the marketing and communications team for the committee.
Bellevue council to consider removing city administrator after disturbance at dentist's office – According to Smith, Berlowitz started yelling and said that he, the Bellevue mayor and the Sarpy County attorney were going to "shut (Smith) down" for writing a bad payroll check.
Some city leaders want to see OS turn into city manager form of government – The city manager can come to you and say to you, 'Here is what we need to do,' and you hope that's based on a professional opinion and not politics. More communities are doing this. You run it more like a business. They serve outside the protection of civil service and so if they are doing good job you keep them on, and if they don't want that person because they are not doing a job you expect them to do you let them move on."
RC recognizes retiring assistant city manager – "It's different because of your hard work, your creativity and your professionalism, and your absolute commitment to taking the vision … and figuring out how to make it a reality — that's gift," Rutherford told Daniels during this week's City Council meeting.
Elgin adds 'transparency' page to city's website – "The development of this page was requested by the City Council. While the majority of the information listed on the page was already available on our website, the city now has a one-stop shop for this commonly requested information," City Manager Rick Kozal said.
Officials pick city manager; name not released – Council members apparently came to a consensus agreement during their Friday morning closed-door executive session, and then made it official in a public session, with a motion instructing Human Resources Director Mary Jacobsen to negotiate a contract with the top choice. No name was mentioned at that time.
Four vie for Mt. Angel manager job – The applicants are Gene Green, former city manager of Damascus; Justin Hogue, assistant to the city manager in Mt. Angel for the last two years; Daniel Spencer, a private practice attorney and counsel for Lake County; and Darren Wertz, most recently manager of the Clark County Board of Equalization in Washington.
Wildebeests and disrespect: Why Dallas cop and firefighter associations don't get along with Lee Kleinman – "When the TV cameras were around, Councilman Lee Kleinman talked of backing first responders," Ahrens says in a radio spot. "But just days after our officers ran toward the gunfire, he ran away from his promise."
Sunday, August 14
Back…Back Again…
We take a short break from #CityHallSelfie Day to bring you a few interesting tidbits from around the United States of America.
Daily Spill
Local governing bodies to take up budgets, sales tax, fire department operations – Consider Beryl Stewart's appeal of a warning ticket alleging he violated the county's "animals at large" ordinance when a calf he owns was seen wandering at large June 29 in the 3900 block of S.W. Auburn Road.
From the mouths of babes: Kids offer fixes to city woes – "Coyote cutouts are a solution to the duck and geese problems in Brighton since the coyotes scare the birds," McGuire and his friends wrote on a poster they shared with the Brighton City Council on Wednesday.
Building City Halls with active shooter situations in mind – In light of recent incidents, local and national government agencies are consulting with architects and safety experts on how to provide a safe, and still welcoming, environment for their employees. Panic buttons and bullet-resistant glass are among the safety measures appearing in newly remodeled city halls and other public facilities.
City Hall employees complain about leadership – "Do I think that's how I see myself? Certainly not," Freitag said Friday. "But there are people out there who see me that way, so what can I do to change? I'll have to look at that and figure out what's the best way to manage that change."
Councilwoman Conner's lawyer says settlement is not 'finalized' in suit against city – "The parties are in the process of finalizing the terms of the settlement agreement. Once finalized, the settlement agreement will be executed. The agreement will result in each party covering their own cost and fees, and there will be no payments between the parties."
Complaints: City manager took a naked picture of a colleague, said 'everyone should see it' at City Hall – "(An employee) said to John '(the victim) is going to be so upset you are showing people that picture!' " reads one of the complaints. "John responded by saying 'I think everyone should see it!' "
Saturday, August 6
Game On!
ELGL members are everywhere. Two of our leaders – Ben DeClue and Patrick Rollens – share an interest outside local government. The pair met up at #GenCon2016 which is described as the best four days in gaming.
Let's bring gaming to local government!
#SaturdaysAreForHarambe
It's the hashtag sweeping the nation.

Thick as Thieves
Speaking of thieves and Kylie stealing our theme music, Instagram is following the Kylie's lead by stealing Snapchat features. I am anti-Snapchat so I'm okay with this if it hastens the demise of Snapchat.
Instagram and Snapchat, Sitting in a Tree
Button for button, affordance for affordance, the feature almost completely copies a Snapchat feature which is also called Stories. And Kevin Systrom, the CEO of Instagram, knows it. "They deserve all the credit," he told TechCrunch. "This is about a format, and how you take it to a network and put your own spin on it."
Job Alert!!!
BUDGET MANAGEMENT ANALYST (I – II), Alexandria, VA
MANAGEMENT ANALYST II / ECD, Houston, TX
Daily Spill
City exploring options to deal with 'problem establishment' –  "This is totally unacceptable, and I plan to meet with the manager of this bar so this won't happen again. We will be taking a look at the calls we have had over here and we will let them know we are here to help them, but they need to take some responsibility so this kind of thing doesn't happen."
Are recent council actions in city's best interest? I hope that is a wake-up call to our mayor and council. It's time our elected officials realize there can be consequences for their behavior.
Pasadena offers $400,000 package to new city manager.  Mermell said previously he jumped at the job because of Pasadena's complexity and the challenge it brings. His goals for the near future include addressing Pasadena's looming deficit and restoring employee morale damaged by cuts during the recession.
Four finalists named in Prescott's city manager hunt. They are: William Stephens, city manager in Benson, Arizona; Gary Edwards, city administrator in Sedalia, Missouri; Jeffrey Cantrell, city manager in Chanute, Kansas; and Michael Lamar, county manager of Morgan County, Georgia.
Senior Dallas first responders feel stiffed in city manager's pay hike – "It's not because we don't cherish them or don't like them or anything like them," said Gonzalez, who makes more than $400,000 a year. "It's just an issue of fiscal priorities."
Friday, August 5
Thief 
ELGL member Kylie Bayer-Fertterer is a thief. Plan and simple. She swiped The Confidential's theme music – "First of the Da Month" by Bones Thugs N' Harmony – by posting it on her Facebook page on August 1. She knows that we play it for our first entry of each month. We know it. I know it. You know it. Michael Jordan (the dog) knows it.
She must pay the price. What's the price? Let's say we hold the belief that Kylie should be signed up for every listserv ever created and experience a rash of solicitors stepping by her place.
And yes, we'll be notifying Bone Thugs of Kylie's misstep.
Worst Thing Ever: Credit Card Chip
America is a divided country; however, I thought we agreed that the credit card chip is pure evil. If you aren't familiar with the credit card chip debate, ask the cashier at your local grocery store how they feel about it.
the 80 year old lady paying w/ exact change and coupons behind me in line is pissed bc the credit card chip reader is taking too long

— Blake Griffin (@blakegriffin23) August 3, 2016
Recently, I encountered two people (Kirsten and Chris Maddox) who are pro-chip. My personal opinion is Kirsten and Chris are trying to be hipsters by disagreeing with common sense. I fully expect to see each of them sipping PBR and reading cat books this weekend.
With a seed of doubt planted in my mind, I scoured the World Wide Web to see if anyone agreed with faux hipsters Chris and Kirsten. Here's a sampling of what I found.
Verdict: I am right. The chip is awful. Kirsten and Chris are want-to-be hipsters.
National Night Out
Hat tip to Laura Minnich, City of West Covina, California for posting this video from National Night Out.

Daily Spill
Who votes when 3 of 5 council members have conflicts? "In my experience, this does not come up often … but I have seen and heard of it happening before," Ihrke told The Desert Sun.
Former city manager recalls public service – Olson remembers a fun-loving boss who kept his cool, even during tumultuous times such as the Bucket Brigade in 2001, one of a series of protests over the shutoff of irrigation water to the Klamath Project.
City Council Approves Outside Firm To Investigate Alleged Misconduct – "This council takes these allegations extremely serious, and we believe in bold transparency," said Schieve. "I also think we need to do this thoroughly and properly for everyone's sake. At this time, I'd like to ask everyone to please, please respect the process."
City manager and police chief to hold meetings to eliminate racial disparities in traffic stops – "We must engage everyone with an interest in this topic to explore the data and to listen to and understand the views of both our residents and our police officers," Matthes said in the release. "We must open the doors to our police department so the community can see and understand police policies and we must continue to work toward reducing unconscious bias throughout our community."
Ending strange saga, Palm Springs finishes city manager review – "The result was an outstanding review, and we want to take this opportunity to publicly thank David for all his contributions to Palm Springs," Council Member Geoff Kors said.
South Florida cities take steps to prevent the spread of Zika – "It's clear we are not in the Zika zone, however, like all of South Florida, we are in a mosquito zone," said Ed Silva, Palmetto Bay's city manager. He said that many complaints and concerns have rolled in from residents as well as brides-to-be who have upcoming weddings at popular outdoor venues like Thalatta Estates, right on the shore of Biscayne Bay.