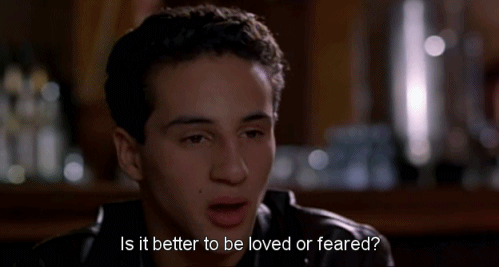 We hope you can deal with change because we're changing up new member introductions. ELGL has grown tired of everyone and everything being proclaimed as "the best ever." From now on, we'll only believe it if our members dub it so.
Hold onto your keyboard and mouse. Our new members are here to inform you about the best things ever created on the face of the universe.
Jim Proce

City of Rowlett, TX – Assistant City Manager
The best ever…
Song?
So many to choose from but,
"Cause We've Ended As Lovers" written by Stevie Wonder but performed and arranged instrumentally by Jeff Beck…
Or
Always with Me, Always with You, Joe Satriani
Or
Blue Powder, Steve Vai
Or
Cowboys from Hell!, Pantera (LOL)
Or
Anything from Sevendust
I could go on for months….and never finish…
Internet Sensation?
---
---
RoaDKiLL – the ultimate public works metal band does a twisted metal Christmas in honor of Renzo Ferrari, former District Chief of the NYC Department of Sanitation, God rest his soul.
Television Show?
Seinfeld – the life lessons learned I use to illustrate so many situations in coaching my staff, really… Larry David is one of our era's great philosophers.
Creation?
Leo Fender's electric guitar… it's my escape.
Job?
The one I have today, no matter what day, no matter what challenges, no matter what opportunities, await me.
Gift idea?
Knowledge, I give it all away daily in the hopes it becomes an epidemic, it was given to me, why wouldn't I share it when it's in plentiful supply? (Thanks Lee, Sue, and Jon, you know who you are)
Movie?
A Bronx Tale – there's quite a few messages and morals in the story (google it) and I grew up in that neighborhood so it brings back many memories of a complex time in that region.
I like "Goodfellas" too, I got hit by a car in front of the bar in that movie and the good fellas came out and took care of me until the ambulance came. (True story)
I like the wise guy movie… "hey I know a guy!"
Book?
Malcolm Gladwell, The Tipping Point, or generally anything Gladwell has written, start there and read it all, when you finish those let me know and I'll tell you what's next on your list.
Life Accomplishment?
Seeing both of my kids grow into successful responsible young adults; both will wind up working in local government having volunteered in cities I worked for in Engineering and Information Technology departments, respectfully and they are my best buds.
Supplemental Reading
---
Jim Proce promoted to assistant city manager
APWA Top 10 Leader: Jim Proce, MBA, PWLF