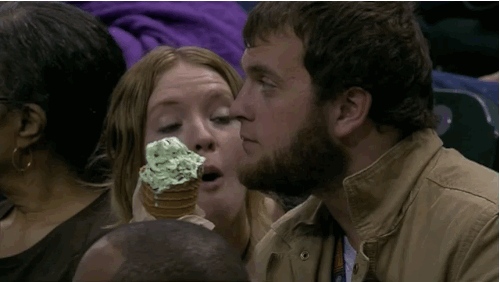 Natalia Rosario is an intern in the Community Development office in the City of Spartanburg, South Carolina (s/o to the sparkling, hub city) and with Main Street Woodruff in Woodruff, SC (Go Wolverines)!
You've hired an intern but you're unsure how to develop a beneficial experience for the intern and the organization.
Your mind is full of questions – How do you make sure they're learning from you and becoming part of your team? How many times a day do they need to eat? Do they like shady or sunny areas? How often should you take them out for walks? What's the best way to utilize their skills and maximize their impact? How much should you pay them (please pay them)? What do they need to hear from you?
Stop asking yourself those questions because here are tips for developing the best interns (so your internship is the most sought after in the region), and for the interns, I offer the inside scoop on succeeding at your internship.
Inside Scoop for Supervisors
Before proceeding, I remind you that you didn't hire an administrative assistant – you hired an intern. Consider them a mini-you, put yourself in their shoes and think about what they would benefit from the most!
Please, please, please on all that is Holy do not abandon your intern to the filing room. Your intern is fragile. They can only take so many paper cuts.
With that understanding, here's what I would want my supervisor to know about creating a meaningful internship.
Maximize the intern's interest and education. Assign them a project that helps achieve your goals while offering the intern practical experience.
Assign the intern's at least one project outside their comfort zone. (This will require patience from you. Remember you were once in their position.)
Challenge the intern's ability to get up to speed on a topic. Provide them with the reading material on a policy issue facing the city and then ask for a one-page issue paper.
Allow the intern's creativity to shine. Assign a project without an abundance of guidelines. This will challenge the intern to problem solve and hopefully get creative in crafting a solution.
Make sure the intern has opportunities to write memos, agenda items, and reports. Your editing is the important part of this task. You need to break out the red pen (if necessary) and provide thoughtful edits. This will go a long way in improving the intern's writing abilities.
Ask the intern to gather, create, and analyze a data set. Numbers are a big part of what we do in local government. The intern needs to become comfortable with spreadsheets and datasets.
Provide opportunities for the intern to practice their communication and presentation skills. This may be outside their comfort zone but it will reap long term benefits.
Consider having the intern "shadow" you once a week – ask them to take notes for you during meetings, invite them to your lunch meetings, etc.
Inside Scoop for the Intern
I could write pages of advice for interns, but, you are in luck I have narrowed my thoughts to the following:
Get comfortable talking to random people about anything and everything. Staying current with the local news is a good way to always have a conversation piece. It will help avoid awkward elevator silence. Try to avoid the "how's the weather" talk.
Offer to tag along to meetings and work lunches. This will expose you to a new set of contacts (and maybe a few free meals and coffees.)
If you don't know, you better ask somebody. Learn the handful of people (every organization them) that can answer any question or tell you where to find the answer. This group of people is not always highest on the organizational chart.
If you're interested in a topic (franchise fees, parks, planning) outside your normal scope, ask your supervisor for some exposure to these areas. Most supervisors will find a way for you to gain that experience. If not, you probably don't want to work there in the future.
 Ask at least one person a week how you can help them. You'll learn things you never knew you never knew.
 Filing happens. Just don't let it happen to you. …Just kidding. But you should be willing to help out filing, answering phoning, organizing files. This is your chance to show your worth. Supervisors want to know that you are willing to go the extra mile.
Follow my advice and you'll be the friendly, hardworking, helpful intern you'll want to have some day!
*****
A final word for supervisors….It's easy to delegate a task to your intern and leave them to their own devices in the office, but part of the internship experience should be interacting with all parts of the organization.
Stay tuned for my next article on "How can an organization best make an intern feel part of an organization?"