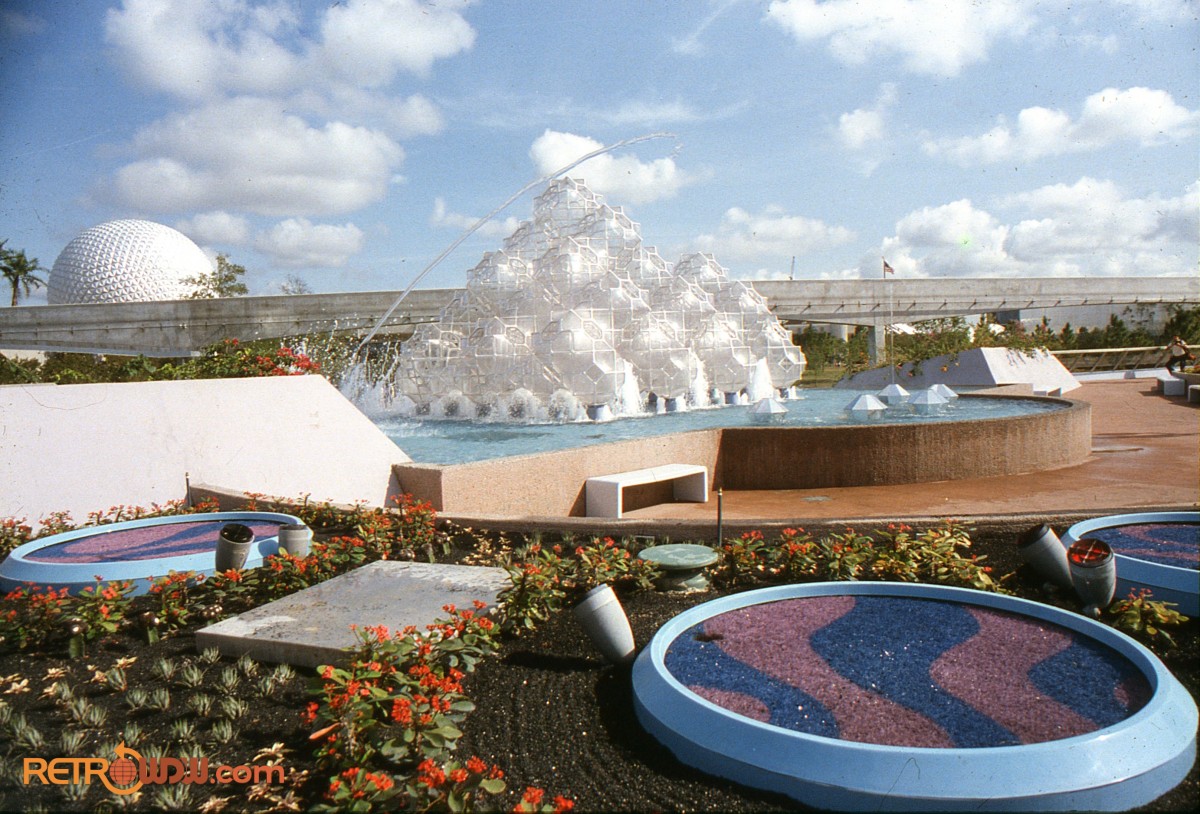 Right Now with Nick Smith (Linkedin/Twitter)
What I'm watching: Defunctland, a YouTube series discussing the history of extinct theme park and themed entertainment experiences
What I'm listening to: Phantom Planet — Quarantine (lol but seriously, I cannot wait for this band's new album)
---
Happy Friday! Like many (most?) of you, I should be getting ready for #ELGL20 in Portland, but I'm here at my suburban home, wistfully thinking about the cities and communities I've known and loved over the years. More than all of them, one of those has a unique, overt, and almost ancient ambition, and while it goes without saying that although the place itself isn't "real" and was never intended to be "inhabited," it's seen more on its Main Street in 40 years than most places will see in 400: EPCOT.
For those of you that haven't been, EPCOT is more than a theme park — it's a representation of a planned utopia (although I'd rather live on Main Street in Actual Hell than a Disney utopia* but I digress) — and it's truly fascinating, both as a view into the future from the past, as well as a view into the past from the future, and it has a lot of lessons to teach us.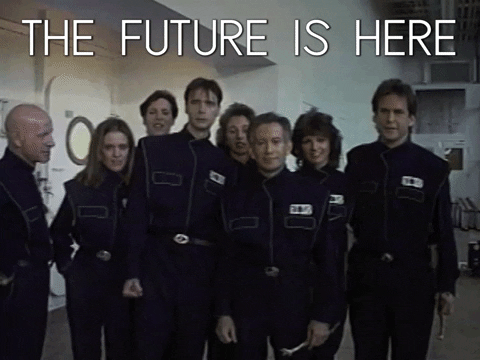 First off, I am not going to address the monorail that connects the parking lot to other parts of the property, but I do think there's a larger transit lesson that we accidentally saw in practice — and yes, I know it's a theme park and not a real city, but there's a parking lot outside, with no cars inside. This was a lot like my experiences in Amsterdam, where we rented a car that stayed parked in a lot outside the city, and then took the ever-present tram downtown, and by doing so our parking fee went from €24/day to €1. Lots of commuters take this option, and it leaves the city lots of space for public transit, pedestrians, and bikes.
Of course for the realists among us, Test Track, the brand-sponsored "celebration" of cars and car culture inside Spaceship Earth at the front of the park still grounds our American Reality, so don't worry, they got it right in practice, and the monorail sits outside as a love letter to a time when high-speed rail between cities seemed realistic.
Something else Disney got right, and maybe not on purpose, was the World Showcase, which represented something radical when it was built, but something that's commonplace through technology today. While inventions like smartphones and VR can take you around the world from your couch now, when EPCOT was built in 1982, there was no way for you to experience even a fraction the depth and breadth of disparate cultures like Norway and Morocco all in one day the way you can there. (RIP Maelstrom)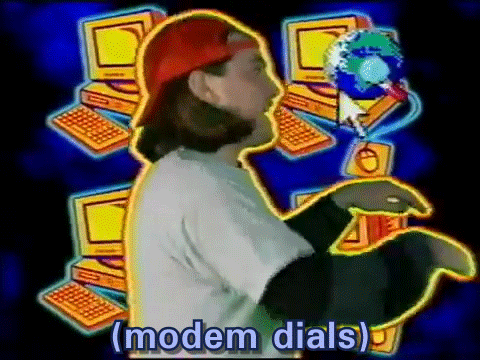 Heck, even supply chains are unspeakably more capable and diverse than they were when EPCOT was built. A lot of us aren't old enough to remember, but until the 1980s, international foods were sparsely available across the US and limited to the cuisines of historically established immigrant groups like Mexican and Chinese people, whereas now there's a Salvadoran restaurant (one of four) a mile from my house next to a convenience store that serves fresh Korean comfort food. That's not an accident, and it starts with the advent of computers.
Speaking of food, apart from the World Showcase, the seemingly competing ideals of self-sustainability and collaboration are woven throughout the park, with attractions like The Land providing actual horticultural research in the greenhouse that provides food for the park's restaurants, and The Seas passing along the ideals of symbiosis through sneaky education that touts personal environmental stewardship. Again this idea, like many others in the park may seem reasonable and commonplace now, but remember, the concept of EPCOT, realized in 1982, largely predates the EPA, as its planning began before Walt Disney's death in 1966. 
That concept actually has a lot more than the park can realistically put into practice, including things like a green belt (not "new" but definitely kinda radical for the 60s) and bizarre municipal property rights, and you can actually see a scaled-back version of it along the PeopleMover in Magic Kingdom if you do make the trek to Orlando. And if you were paying attention last summer, Disney announced new concept art for the park that promises a new look into the future of communities. Am I going to go see it? Yeah. Am I going to gripe about it the whole way there and back? Yeah. But is it going to be incredible? You and I both know it is. Just look at this: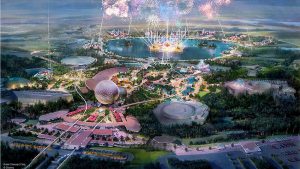 Finally, if you are an ELGL member who doesn't already know about the Reedy Creek Improvement District, you should absolutely check out this video talking about the private entity that governs the land that WDW actually sits on, because it is fascinating, as well as the New Urbanist town of Celebration, Florida, that Disney developed. Besides, it's Friday. You've worked hard this week, and you deserve a break. 
Have a great weekend!
---
*Look, EPCOT is cool. It's one of my very favorite theme parks of all time. Animal Kingdom? Incredible. But in the last ten years alone, Disney has bought and ruined two American cultural touchstones (Star Wars and The Simpsons) in the name of money. They're the worst. I was willing to give them the benefit of the doubt until my last trip to Magic Kingdom, where in the gift shop outside Pirates of the Carribean, I saw a framed portrait of Donald Duck as Darth Maul, at which point my eternal soul vacated my mortal body, never to return. Disney robbed me of my soul, and they'll do it to you, too. Mickey DGAF.