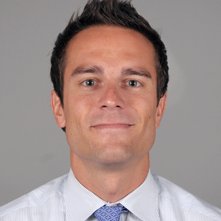 The ELGL and SGR Futures Forum debuts on December 4. Registration is free for ELGL members; $100 for non-members. Leading up to the forum, we'll highlight the attendees. Here's the guest list.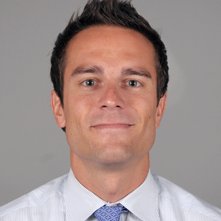 Andrew Conyers (LinkedIn) is the Assistant to the City Manager for the City of Edmond, OK. Previously, he served as an Acquisitions Analyst for Chesapeake Energy. Andrew received an MPA from University of Central Oklahoma.
(Complete the following sentence) If I had one free hour each day, I would…. help to bring world peace or squeeze in a nap.
(Complete the sentence) My ideal Saturday morning is…

Cup o' Joe, long run, English Premier League (Come on you Gunners!)
If you could create a local government super hero, who would they be?
Manny the Money Man. He would be an unlimited source of funds so we could complete every capital project need within Edmond.
(Complete the sentence) The one sentence that I'd like to hear from my boss is…. enough work, let's go hit the links
If you could choose three new benefits that your city currently doesn't offer, what would they be?
Cafeteria
Coffee…good Coffee
Additional Paid Time Off
Name three public organizations other than your own that you admire.
Oklahoma City
Peace Corps (RPCV Bangladesh 04-06)
University of Oklahoma
The Future Is Now