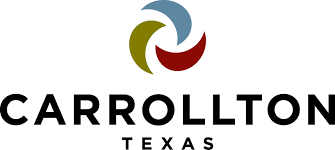 The ELGL and SGR Futures Forum debuts on December 4. Registration is free for ELGL members; $100 for non-members. Leading up to the forum, we'll highlight the attendees. Here's the guest list.
Samantha Dean (LinkedIn) is the Workforce Services Manager for the City of Carrollton, TX. She is a graduate of the University of Texas at Dallas with a Bachelor's Degree in Public Affairs and a Master's of Public Affairs Degree.  Samantha is Past President of the Urban Management Assistants of North Texas.
(Complete the following sentence) If I had one free hour each day, I would….spend a little more time trying to connect with my staff.
If you could create a local government super hero, who would they be?

The Coffee Queen……the super hero that brings me coffee or a latte at exactly 3:30 every day.
(Complete the sentence) The one sentence that I'd like to hear from my boss is….I feel totally comfortable being out of the office because I know you got this.
If you could choose three new benefits that your city currently doesn't offer, what would they be?
Telecommuting,
Ergonomic desks
Longevity pay
Name three public organizations other than your own that you admire.
UT Dallas (my alma mater)
Pretty much any North Texas municipality
(Complete the sentence) My ideal Saturday morning is…sleeping in late, making breakfast with my Husband and watching a couple episodes of the King of Queens.
The Future Is Now