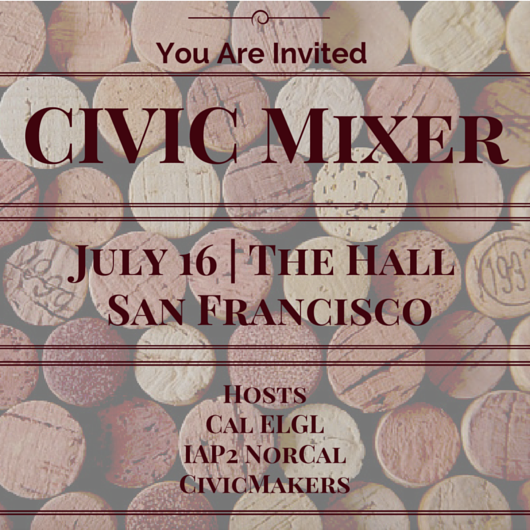 "Think of it as a cross between The Atlantic magazine and Buzzfeed."

Hot Reads
Local Government Infographic: We have created an infographic to highlight local government associations in California. We're hopeful that this provides a helpful resource for CA newcomers.
Millennials – Governing picked up the Millennial article written by Julie Underwood, City of Daly City. Julie is writing a follow up piece and is looking for elected officials who are Millennial.
Six Californias – Professor Harding kicked us off and Phil led with the State of Jefferson. Matt Bronson, City of San Mateo and Cheryl Hughes, City of Palmdale will explore other parts of California in future articles.
Work-Life Balance: Frieda Edgette, Novos Consulting and Ben McCready, City of Rock Island, IL have launched an initiative that examines work-life balance. Take the survey and sign up to guest blog.

Events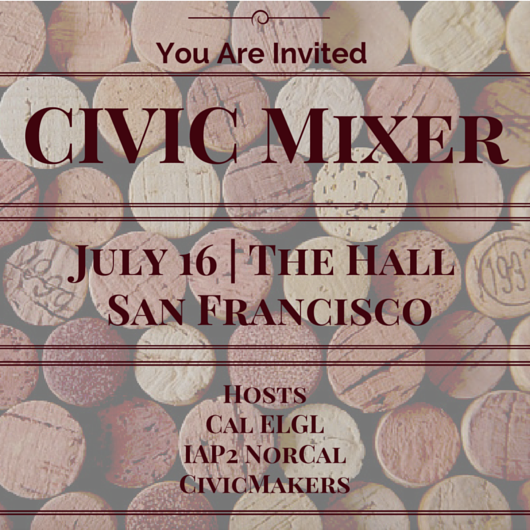 Landing Your First Job – ELGL is partnering with MMANC on this event. Thanks to Frank Benest for working to make this a success.
Triple Threat Happy Hour: More than 40 people have registered for this joint event with IAP2 NorCal and CivicMakers. Registration is required.
Supper Club – ELGL has kicked off a Supper Club initiative to bring us together in smaller, more intimate social settings. The response to this effort has been outstanding! Ann Ritzman, Julie Underwood, and Stacey Thompson are working on a Bay Area event this summer. Sign up to attend as a guest.
Mixing in Perfect Harmony Mixer: If you're going to the ICMA Conference in Seattle, you will not want to miss this event!  And be sure to check out Phil Smith-Hanes helpful article for first time conference attendees. For football fans, ELGL is organizing an informal group to watch the Seahawks and Bears game at 1pm—more details later.  And don't forget ICMA Conference registration opens tomorrow!
Courage to Run: Julie Underwood will be presenting at the Courage to Run event in September. Courage to Run was founded by Frieda Edgette.

Webinars – free for ELGL members
June 19: Webinar: Surpassing the #13Percent with Metro COO Martha Bennett
June 23: Webinar – Economic Development as if People Mattered
July 9: Webinar: Making Open Data Work – Learning from Local Government Data Initiatives

You Oughta Know….

Hello Nevada!: Jim Nichols, Douglas County Manager is working with a number of CAL ELGL members on a partnership between ELGL and Local Government Managers Association of Nevada (LOGMAN)
ELGL hosts a monthly first Friday of the month conference call at 9:00 a.m.  It's an opportunity for all of the regional ELGL chapters to talk about what's happening in their areas, to plan for webinars and events and website content, and to connect resources. If you'd like to participate, contact Julie Underwood.
ELGL's crowd-sourcing model for content, events, topics, needs your ideas and help!  As a 100% volunteer organization (no paid staff), we are driven by you! Thanks everyone for being part of it!