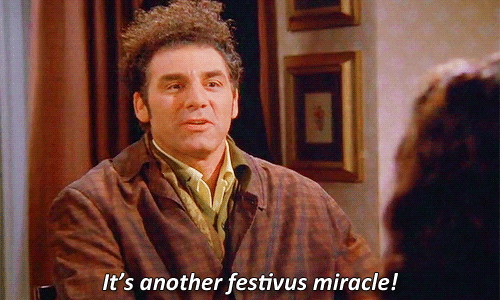 Join ELGL: $0/students, $25/individuals, $250/organizations & businesses
"A Festivus for the rest of us!" For the entire month of December, ELGL is celebrating Festivus, the famous spiritual holiday created by a 1997 Seinfeld episode. We'll limit the airing of the grievances and focus on Festivus miracles with daily gift giveaways.
How do I play?
You must have an email address or Twitter feed.
Non-ELGL members can join anytime during the month to become eligible to win Festivus fortune and fame.
What are the Festivus giveaways?
"Festivus for the Rest of Us" Coffee Mug
Grab bag of swag from local governments in Australia.
Other items will be announced in the coming days.
Interested in contributing items for the Festivus giveaways? Send an email to [email protected].