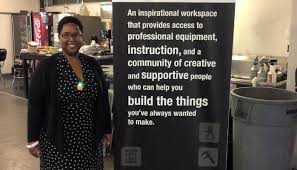 By Carla Mays, MPA, Advising for the Innovation Economy & Smart Cities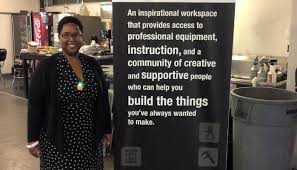 It has been interesting reading the latest on Smart Cities developments coming out of India. The discourse on technology and civic innovation has raised many questions.
Will a Smarter City benefit all in society?
How will we support the infrastructure after the novelty has worn off and its not the sexy thing, however just plain old government infrastructure of the early 21st Century?
Who are the people, companies and organizations invited to the policy and funding tables?
How do you integrate technology effectively into government and society, and manage the disruption, ie: minimize government chaos and unintended issues of marginalization (government being even more removed from the citizens it most needs to serve due to issues of the digital divide, literacy and access to key stakeholders).
I think we in Silicon Valley could benefit from more this type of grounded innovation discourse.
In California the legislature held a Special Session on Internet of Things at UC Berkeley this fall. Experts testified on issues that will raise deep concerns going forth:
How to manage IoT devices that are no longer supported in our rapid prototyping (quicker go to market do to robotics and advanced manufacturing), switching up to the next smarter, faster, cool tech device and/or platform?
Should companies be forced to share their code on these devices not supported?
How to protect personal data that these discarded devices hold, not to speak of what happens to the data when these startups and companies fail or are acquired?
Does Smart Cities = Deeper economic and social divide, and how do we address this in our rapidly approaching 5G world?
What laws and enforcement need to be in place to protect citizens from personal and financial harm?
It was interesting to hear these issues raised, however no government agency, company or research institution was doing much of anything to really address these issues. Matter fact most of the lawmakers were absent or left early.
It left me wondering are any of our current Smart Cities tech divisions or government civic innovation and economic development agencies researching or have interest in these questions other than just IP, products, startups and VC? It seems that we are very focused on the these things, however we lack that prospective on realistic implementation in government and communities, long term growth strategies and financial sustainability, infrastructure demands and mitigation of negative externalities to citizens in areas of digital access and inclusion in jobs, housing, transport and agriculture. This must be a part of the overall design process in Smart Cities and civic innovation. It cannot be considered a "nice to have" anymore, meanwhile spending needed dollars on civic platforms, hackathons, design competitions and civic art displays that are temporary and fail to address real and mounting problems of innovation economy.
Grounded innovation is needed desperately to address these questions and our challenges going forth. Apps, devices and platforms are only as good as the networks they run on and the users that are able to use them. After all they are just tools. Smart Cities are about smart citizens that are connected and able to make smarter, more sustainable and efficient choices. To enable this there needs to be an ecosystem system approach taken.
The coolest thing in Silicon Valley right now is collaboration and diverse teams. This can be highly effective if teams come from varying disciplines, and begin to look at revenue models to support long-range infrastructure needs. This can mitigate and begin to answer some of these questions, if key lawmakers and tech companies are more mindful of their social impact and as they are of tech Unicorns & Pegasi. This mindfulness will yield great ROI as this will increase the ability to scale more quickly due to reduce risk, open new markets and job opportunities, and create a truly connected world of Smart Cities and their citizens.
Supplemental Reading