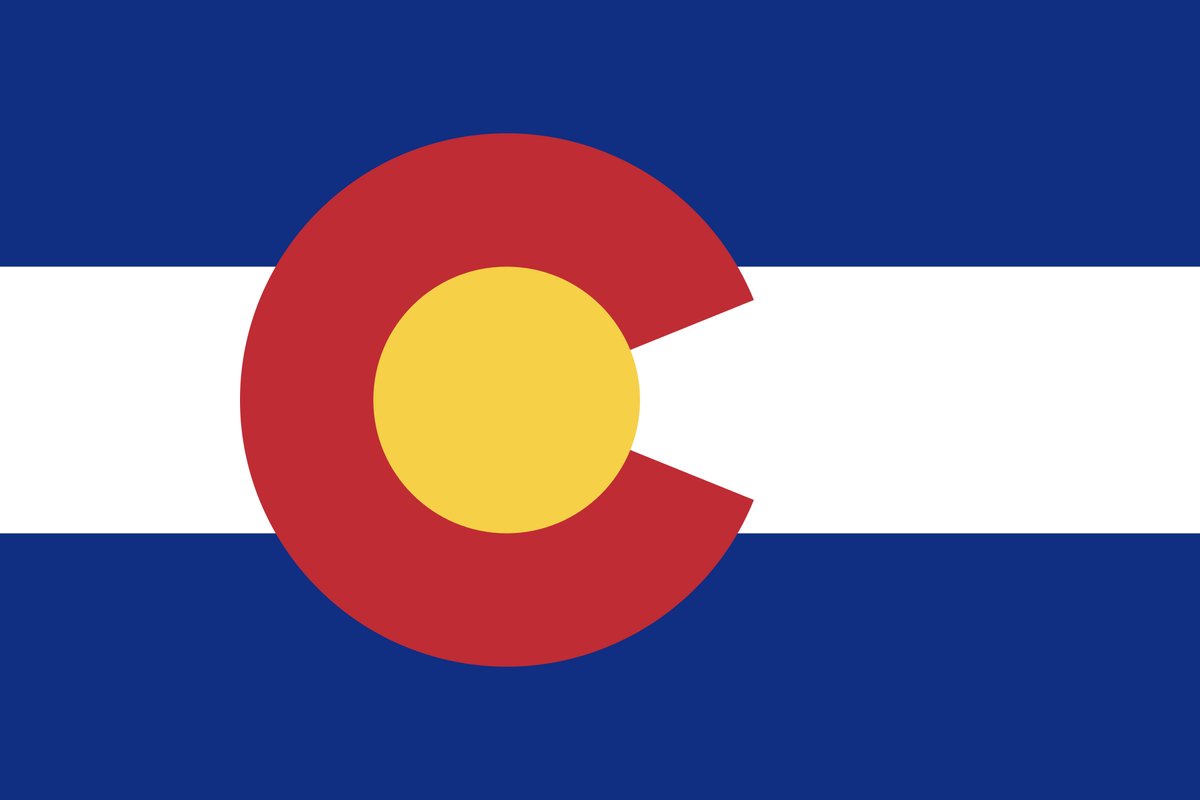 In the Confidential, ELGL co-founder Kent Wyatt brings you all the news and happenings that you probably shouldn't know about. Relive June here.
August 1
Who knew there was an extra day in July? Since we'll be getting a late start on the August Confidential because of the CPBB Conference, we just update this post one more time.
Data Helping To Improve City Services – When Harry Black was hired as city manager back in 2014, one of the goals he heard a lot from Mayor John Cranley and city council members was to optimize government performance.
Reno city manager facing allegations of sexual harassment – Reno City Manager Andrew Clinger is under investigation for allegations of sexually harassing three city employees, an investigation that the employees' lawyer said has been deliberately kept from public scrutiny in violation of state law.
After unsuccessful search, city looks for assistant to manager –  "After we were unsuccessful in hiring someone to the community development director position, and having a very small pool of candidates, we decided to take a step back and evaluate why we were having difficulty filling the position," City Manager Danny Lenz said. "We also looked at if there were other operational changes that needed to be made."
Medford mayor vetoes Patridge as city manager –  "Medford should not be a training ground for someone who has no prior experience in city management," Wheeler wrote in a letter explaining his reasons for the veto.
Dallas is losing officers to other cities, but officials plan to add millions for cops, raises
In rural Dallas County, a clash over the role of government – "We're in the city of nothing," Nevil says. He is one of dozens, possibly hundreds, of residents who the county estimates lack access to running water.
July 28
Daily Spill
Unprecedented $70M donation to cut Kalamazoo property taxes by a third – The city will create the Foundation for Excellence, funded by area philanthropists, institutions and anyone in the community wishing to donate. A group of people, who city officials said Thursday are remaining anonymous for now, have committed a total of $70.3 million over a three-year period.
City plans to hire 'deputy city manager — manager of innovation' – "I believe firmly that we need to drive the conversation on how we can better improve business processes, streamline operations," said Snyder, whose annual salary is $142,804.
Huge city manager turnover rate a concern – From 1990 to 2016, the city has had 10 city managers, three of whom also served as interim city managers, with two being promoted to the top post on a permanent basis.
6 things to know about Chesapeake's new deputy city manager – Geis, 52, comes to the job after three decades in the Navy. He most recently served as chief of staff to the commander of Navy Region Mid-Atlantic after commanding Oceana Naval Air Station for several years.
Mayor: Park Ridge city manager search in 'holding pattern' – "We're kind of in a holding pattern right now because the way the state law is written, a city manager cannot have a contract exceeding the term of the current mayor," Maloney said. "If we hired someone, we couldn't give them a contract extending longer than April."
Supper Club Season
The RNC, DNC, and Olympics can try and steal attention away but America knows that we're in the heart of Supper Club season. The SW ELGL folks dined together last night at a place called Mexican Sugar.
Traveling Trophy
The Trending Now! trophy is alive and well in Kansas City, MO. Yesterday, Rick Usher, Kansas City assistant city manager, had his day with the trophy.

Special GovLove Episode
This week's GovLove episode is a special one. We break ground never touched before – two Mount Rushmore's in one episode. Ben, Kirsten, and myself rank our top 4 (or 5) in categories such as most impactful women in local government and takeaways from the NCLGBA Conference.
In addition, to that hard-hitting content, Kirsten Wyatt (Fun Fact: we're married) shares her experience with gender discrimination in West Linn, OR.
I've only mentioned this a couple hundred times so I'll do it once more — please leave a GovLove review. You can help us reach the top spot on the iTunes charts. Won't that be bliss….
Biggest Takeaway from the RNC and DNC
Politicians, especially Tim Kaine and this random big guy, love balloons. Even while, balloons threatened to suffocate everyone in the building, those on stage and in the audience were batting at balloons like a bunch of six-year olds. It was refreshing to see. It does leave me wondering what would have been the reaction had a clown and magician also appeared.
He was so excited to hit the balloon, then he realized who he was standing next to #DemsInPhilly pic.twitter.com/kZjzwZ6A4y

— Brandon Wall (@Walldo) July 29, 2016
Tim Kaine is going to grab some of these balloons and starting twisting them into animals. "Chelsea, do the boys like giraffes?"

— Kevin Van Valkenburg (@KVanValkenburg) July 29, 2016
Lastly, this tweet sums up my feelings. (Fun Fact: I am also 38.)
I can't believe Hillary Clinton is 69 and still wants to do this. I'm 38 and I'm already ready for bed.

— Joel D. Anderson (@byjoelanderson) July 29, 2016
Creeper of the Night
This guy ⤵ #KatyPerry #DemsInPhilly pic.twitter.com/uhvqPaSmK5

— Häbz (@BizarroHabz) July 29, 2016
July 27
Daily Spill
Healdton residents take first step to remove city council members from office – "Basically it's because they violated the law not having a roll call vote for spending and they believe that they have willfully disregarded corruption within the HIA (Healdton Industrial Authority)," Parker said.
City manager tried to hide actions, messages show – Aware his involvement was improper, recently fired City Manager Scott Mitnick tried to cover his tracks while working to deny a $20,000 grant meant to help improve the baseball fields at Westlake High School, according to emails obtained this week by the Acorn.
9 remain in pool of contenders for Prescott City Manager – The nine semi-finalists remain from the original field of 58 applicants. Earlier this month, Jacobsen told the City Council that her department had narrowed the entire field down to 20 of the most qualified candidates. The ad hoc committee reviewed those 20 to come up with its list of semi-finalists.
Ex-city manager Wilson sees synergy in El Paso – Former City Manager Joyce Wilson called the local economy "very robust and exciting" on Wednesday during the El Paso Central Business Association luncheon.
Troy city manager won't be disciplined after scrutiny – Concerns over the past year regarding Troy's city manager, including questionable expenditures and practices such as an unreported car accident, have been quietly scrutinized for the past two months, officials confirmed Wednesday.

Word of the Day….
Malarkey
Joe Biden loves the word 'malarkey'. But nobody knows where it came from.
#BringBackMalarkey2016 #DemsInPhilly pic.twitter.com/RUuwL4Oxc7

— TBD (@Maya_Do_It) July 28, 2016
Will I Am
YUGE congratulations to ELGL member Will Doerfer who has accepted a position with Martin-McGill, a local government consulting firm. Martin-McGill delivers solutions and results for businesses and local governments.
You may remember Will from these pieces – My Life in Presidential Terms with Will Doerfer, From Hendrix to Bush, Veterans Are a Diverse Group, and Veterans in Local Government.
Traeger Update
The window for Traeger nominees has closed. The ELGL management team is hard at work crafting the 1st ever Traeger list of the top 100 influencers in local government. If all goes well, the final list will be released on Monday morning.
Final: List of Traeger Award Nominees
I Get It
For those on Twitter last night was the equivalent of Christmas, so much good material. I had the fortunate of watching the speech with my two daughters asleep next to me on the couch.
I am not a Hillary or Trump supporter, but the first time, I "get" why it's important for the country and especially women to have a female President. I got it when my 6-year old asked me, "will a girl ever become President?" It's amazing to think that the first two Presidents for young children will be an African-American and a female.
Onto a less serious note, Twitter was on fire last night.
Bernie Sanders be like #DemConvention #DemsInPhilly pic.twitter.com/cxV1hinFxW

— Hussein Diop (@DiopItLkeItsHot) July 28, 2016
If u think Tim Kaine is lookin fresh now wait untill u see the other 4 suits he got for free when he bought this one

— PFTCommenter (@PFTCommenter) July 28, 2016
"Don't boo. Vote."

Truer words, no matter what side you're on.

— Brian Hamilton (@_Brian_Hamilton) July 28, 2016
LIVE VIDEO: Obama on Trump pic.twitter.com/VVsWtS2Jh5

— Ryan Rosenblatt (@RyanRosenblatt) July 28, 2016
This feels like that episode of Martin when Biggie came on to host a talent show.

— Joel D. Anderson (@byjoelanderson) July 28, 2016
— GQ Magazine (@GQMagazine) July 28, 2016
Quick recap of Obama's speech pic.twitter.com/9ueI8OJJB0

— John Barchard (@JohnBarchard) July 28, 2016
July 25
Stanley Cup of Local Government
The Trending Now! trophy has landed in Kansas City, MO. We're pretty sure the trophy will become more famous than the Stanley Cup. If you are in Kansas City for the ICMA Conference, stop by and snap a selfie with the trophy. For now, you'll have to settle for this picture.

The Chronicles
Michael Karlik returns with another review of a city council meeting. This time, Michael sits on his couch and muses about the ongoings in the City of Cartersville, GA.
Quick! Put on your seersucker and chug a pitcher of sweet tea–the whole town's a-goin' down to watch the Cartersville city council dole out some Southern justice.
Yessir, today the fine men and women of the jury are deciding whether to change the zoning on a troublemakin' patch of grass yonder. And the city's brightest legal lights are here to deliver an Atticus Finch-worthy performance.
The judge–a.k.a. Mayor Matt Santini–narrowed his steely eyes at the packed room of onlookers. "Anybody's welcome to get up and speak. However, if it doesn't relate back to one of those 13 points–" he gestured to a PowerPoint slide with, ironically, only ten points, "–then we're really not getting anywhere."
Harambe
Many thanks to Ben DeClue for highlighting the plight of Harambe in today's Buzz. I thought I was alone, with Pardon My Take, in my passion for Harambe.
If you're interested in going down a rabbit hole, search "Harambe" on Twitter. Here's some background material: Ohio teens trick Google into honoring Harambe.
Fun Fact: On National City Hall Selfie Day on August 15, we'll be giving away a Harambe t-shirt to one lucky winner.
Twitter Town Hall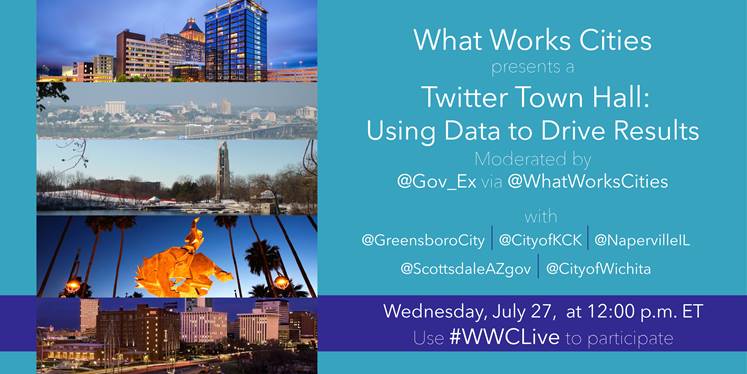 Our friends at What Works Cities are hosting a Twitter Town Hall tomorrow. Check. It. Out.
Bonnie! Bonnie! Bonnie!
ELGL member Bonnie Svrecek is in the news for being appointed Lynchburg, VA city manager.
Lynchburg's first female city manager settles in, looks to widen path blazed by other women
As city manager, "I think Bonnie has been very diligent in reaching out to stakeholders and a wide variety of people both inside the organization and inside the community to help her frame her new role," Schmitt said.
"She's not taking it for granted that she knows everything because she was the deputy city manager. She's really embracing this new role, really as a new person, to get different stakeholders' perspectives."
Words to Live By
I am an independent voter but I love this quote from Michelle Obama.
"Our motto is, when they go low, we go high" https://t.co/VngZCe8F2I

— Jennifer Epstein (@jeneps) July 26, 2016
Daily Spill
State auditors to brief Petersburg City Council on deficit – Following a public blowback, the council last week reversed that decision to expand the 10-percent cut to include their own members and council appointees who make less than $55,000. The remaining three appointees, who are making more than $100,000, will get a 20 percent cut.
Keep Sacramento sidewalks safe – Under the plan going before the City Council on Tuesday night, bikes will be banned on sidewalks where foot traffic is too heavy, and signs will be posted. On other sidewalks, cyclists will have to make way for pedestrians and warn them when they're riding up from behind.
Politics and the City: Dirty-word debate does not serve public – But how can some councilors say they are all for "free speech" in one breath and then turn around and say they might want to consider amending the council's rules to prohibit the submission of any material or use of any language by any council member that is deemed profane, contains slurs or hate speech?
July 24
#ProTip
Don't ever buy a treadmill even at a bargain price. My wife, who some of you might know but hopefully is not reading this entry, got a steal of a deal on a treadmill from a friend that was moving. This is the first sign of a trouble, a friend is using a giant moving truck and can't find space to take along a treadmill. I wonder why?
My Mount Rushmore of things that you should never buy are:
Treadmills – My wife's plan was to put the treadmill in the garage, facing our cul-de-sac. That's a horrible idea. You don't want people to see you pounding away on the treadmill and people don't want to see you staring at them when they stride by your house.
Smoothie blenders: I know some of you use a blender for mixed drinks. That's another story. I am talking about the blender bought for the sole purpose of making smoothies. You'll last no longer than a month making smoothies and each time you use the blender you make a mess worse than your kids.
Gym membership: This one is personal. I would have no idea on what to do in a gym. You have my permission to buy a gym membership if you are big into weights, however, if you're going to the gym to use the treadmill, you should think again.
Books: It's called the public library. You can find any book at your local public library. You can reserve books on-line and download e-books at your local public library. Stop dropping $25 for a book that you may read once. If you insist on buying a book, do so through Amazon's used book collection.
Bonus – Ties: This only applies for those living in the Northwest. Wearing a tie in the Northwest raises too many questions – are you going to a funeral, do you have a job interview, are you going to a fancy restaurant, is your child getting married, etc. Until this year, I tried to fight fire with fire by wearing a tie just to provoke this questions. I lost the good fight and was worn down by answering the same questions over and over.
Daily Spill
How city manager candidate Jeff Dygert's resume compares with Auburn's past administrators – Those promotions, he said, felt "natural" in his progression through the fire department. But as the finalist to become Auburn's next city manager, Dygert said he's considering the opportunity as a major change in his career.
City manager search: a waste of time?  City Manager Candidate Rob Patridge may not get the job in Medford. This comes after two readings. The city council voted 5-3 in support of Patridge at the first reading on Thursday night. The second hearing on Friday has the same outcome.
Federal jury awards former Scappoose police chief $4.1 million – Jury found former City Manager Jon Hanken retaliated against former Chief Douglas Greisen after concerns voiced about budgeting, city finances
Dallas police see surge in applications – "Serve your communities," he said at a news conference four days after the five officers were killed in an ambush by a man angry about police shootings in Lousiana, Minnesota and across the country. "We're hiring. Get off that protest line and put an application in. We'll put you in your neighborhood and we will help you resolve some of the problems you're protesting about."
Who Really Runs Your City? Privatization of Municipal Services Often Means Selling Off Democracy
July 22
Things That Make Me Happy
Clay Pearson tweeted this picture from his morning commute. He's rocking the new GovLove episode with Zach Markovits, What Works Cities.

Jobs, Jobs, Jobs
Budget & Management Analyst, Guilford County, NC
Management Analyst, City of Portland, OR
News Alert
Local news in Orlando just let us know that a woman in Oklahoma got burned by some pennies she left on the seat of her car

— Jennifer Epstein (@jeneps) July 22, 2016
Make Twitter Great Again?!?!
Regardless of who you are supporting for president, you've been exposed to Donald Trump's Twitter feed.
How Trump's tweets get made — and the guy who defends them
Whatever the strategy — or lack thereof — the fact remains that Trump's Twitter account is more successful than his rivals' at engagement, according to a Pew analysis of Clinton's, Trump's and Sanders's online presences:
In every measurable category of user attention — Facebook shares, comments, and reactions, as well as Twitter retweets — the public responded to Donald Trump's social media updates more frequently on average than to either of the other candidates' posts. Trump's posts on Twitter, for example, were retweeted almost 6,000 times on average compared with just over 1,500 for Clinton and almost 2,500 for Sanders.
I'm Rich!
I scoured the map but I've come up empty in my search for ELGL members. If you want to make it on the map for next year, consider moving to Alaska.

Back, Back Again…
We're back from North Carolina and better than ever. If you missed the details on the North Carolina trip, relive the action here. We're back at headquarters until our trip to the Center for Priority Based Budgeting Conference in Denver, CO.
Trivia Question: What's a law that both Oregon and Colorado share?
July 9
I Plead Ignorance
Adults, such as Ben Kittelson, are filling up my Facebook and Twitter feed with Pokemon Go! references.
Pokemon Go is too much fun

— Ben Kittelson (@benkittelson56) July 9, 2016
This begs the question – what the hell is Pokemon Go? This must be similar to someone who doesn't follow the NFL all year, and then, they try to figure out what the Super Bowl is about.
The game, app, magic trick, or whatever Pokemon Go is, must have some value as it led to the discovery of a dead body.
I welcome anyone who wants to provide a quick primer on Pokemon Go. You are correct if you have diagnosed me with FOMO.
Link: Twitter Is Hyped About Pokémon Go, Wants To Catch 'Em All.
Revenge, Revenge Is Mine!
When your favorite star athlete who owns a local restaurant leaves town, you're presented with an interesting platform for revenge – Yelp. That's right, KD's Restaurant is ground zero the Oklahoma City residents angry about Kevin Durant's departure – Kevin Durant And His Restaurant Are Getting BLASTED On Yelp.
Here's a sampling of recent reviews:



I don't condone these reviews but it's a step above jersey burning.
Daily Spill
The scene inside Dallas City Hall after tragedy struck. City Manager A.C. Gonzalez, who hadn't slept, spent the night and early morning controlling the crisis away from the cameras. His job was enormous but also relatively straight-forward, he said during an interview before the sun had even come up — "keeping people safe, capturing the criminal and managing the situation, like traffic."
Departing city manager to put more focus on family with move to Colorado – "The job has similar responsibilities to the one that I am currently doing, and I love the work here. I just needed someplace where I could better support my family. This allows me to support my professional career and also support my family," he said.
Thousand Oaks City Manager Scott Mitnick fired – Recently, his judgment had been called into question by council members stemming from his financial dealings with the Westlake High School Baseball Boosters organization. Mitnick's son played for the school's baseball team.
Mt. Angel selects finalists for city manager. Here's a list of the finalists.
Newport hires Covington's assistant city manager – Klein said the assistant city manager job in Covington is very time-consuming. He said her departure has left no bad feelings. "I think she has a young family and the hours of the job are tremendous," Klein said.
July 8
Old School
If Twitter existed 25 years ago, Tecmo Bowl and American Gladiators would have been a frequent member of the trending list. Our friends at Sports Illustrated (full disclosure: we don't know anyone at SI) took a deep dive into the the two popular culture icons.
Tecmo Super Bowl maintains cult following
It's easy to see how one could get sucked into this world again. There have been some outstanding football-related video-game titles in the past 25 years—Bill Walsh College Football (which morphed into the popular NCAA Football franchise), NFL 2K5 and, of course, the Madden series.But the simplistic wonder of Tecmo Super Bowl, even when it includes upgrades like the current version does with in-game player fatigue, puts it in a different class.
"There are a couple other games with that sort of following," Murray says. "NHL '94 for Sega … it's not as rabid as Tecmo Super Bowl but it's still a big deal. There's a championship every year—the King of '94 series—and they're shooting a documentary on the whole process right now.
Patriotic spandex and giant Q-tips: An oral history of American Gladiators
For seven seasons American Gladiators—revised to pit Average Joes against a team of superfit pros—enthralled a curious nation with its star-spangled spandex onesies, campy stage names, blow-dried personalities and punishing hits. When Bill Clinton copped to watching the show, it went from being a fratty, ironic viewing choice—"Star Search for the working man," Ferraro calls it—to a metaphor for ­exceptionalism.
By the Numbers
Complaints against Dallas police tumbled in last 5 years since it improved its training methods.

Creative Communications
The Trending Now! finalists are showing why they are tops in the country.
City of Lenexa, KS
A very important message from Lenexa's Mayor…#VoteLenexa @ELGL50 https://t.co/tgetFtTWav pic.twitter.com/d8lNg98Hil

— City of Lenexa (@cityoflenexa) July 7, 2016
City of Kansas City, MO
You know what to do, #KansasCity! #VoteKCMO to win @ELGL50 Trending Now social media award! https://t.co/GB3EP1qBnB pic.twitter.com/UmDavb6dHH

— Mark Van Baale (@markvanbaale) July 7, 2016
City of Las Vegas, NV
.@jendavies26 will bungee jump from @LVStratosphere if you vote for #Vegas#JumpingJenniferhttps://t.co/CYyGRREW1w pic.twitter.com/KZhnEYmkp1

— Don Jacobson (@BigSurfDon) July 7, 2016
Daily Spill
Brookline better as a town or a city? Every so often, someone in Brookline raises the question about becoming a city.
Beaumont, stunned by years of alleged corruption, has been 'turned upside down' – But earlier this year, seven former officials were arrested and charged with stealing nearly $43 million during the city's development boom. Now, residents are learning that the town's problems go much deeper than the criminal case.
Report on municipal red tape faced by developers has some truth to it: Kelowna city manager – "I'm not defending bad regulations and certainly sometimes a regulation has detrimental effects that weren't considered," he says. "But courts throughout North America have ruled that land use regulation is the ultimate role of city councils. That's the basis of our democracy."
Debate over mayor's role in city manager search continues in Meriden – "Notwithstanding the foregoing, the Mayor shall in no event have a vote on any zoning matter or on any matter related to the appointment, suspension or removal of the City Manager," it reads. Later, the charter also reads, "…the Mayor shall have no authority to veto any zoning matter or any matter related to the appointment, suspension or removal of the City Manager."
Budget, social media were major challenges, says departing Elgin city manager – "By far the most difficult part was what positions could be eliminated — and we cut 10 percent overall," said Stegall, who is preparing to leave his post in Elgin to take a job as town manager in Cary, North Carolina.
Eugene City Council considers hiring stenographer to keep complete minutes of public meetings – In an era of streaming video and social media, residents may in coming months be able to read what is said at Eugene City Council meetings.
From 'Train City' to 'Brain City' – Chris Morrill isn't a native Roanoker, but you'd be hard-pressed to find another person so passionate about his city.
GIF Love
I love this GIF too much for it to disappear. Tough to top old dudes dancing awkwardly in USA outfits.
July 6 
Welcome to July!
Where has summer gone? Sorry, I felt obliged to get that cliche out of the way.
We're only six days late welcoming you to the new fiscal year. Next year, we'll remember to tapper down the celebrating. Also, we'll only visit places with the fastest internet speed in early July. Let's see if the world took a pause since our last meeting in the June Confidential.
True Love
ELGL member and new Grover Beach city manager Matt Bronson has won over my heart with these quotes.
I got my master's in public administration from the University of North Carolina, Chapel Hill.
I am a frequent Twitter user, so Grover Beach now has a city manager who will be actively tweeting a wide variety of different news and events. It's one example of creating a strong connection, particularly with those who use social media pretty frequently.
A lot of times, cities will think community engagement is just holding a public meeting in council chambers. That's not community engagement. Community engagement is when you use a variety of different ways to get out to the community both online and in person.
I bring a pretty strong generalist look.
Now that I've got your fired up about Matt, check out the ELGL feature with Matt – #13Percent: My Journey and My Role and 360 Review with Matt Bronson.
J-O-B
Check it out – Public Affairs Management Analyst, City of Springfield, OR
Poll This!
Here's another reason why #13Percent matters.
Just think, now your #13Percent button has another meaning.
Daily Spill
Meriden council split on mayor's role in second city manager search committee – Scarpati, who is unaffiliated with a political party, said the amendment "really came about for the simple fact that I'd like to be involved in the process. The mayor and the city manager do keep in touch… and I think it's important for the mayor to be involved in the process. This isn't me trying to bully anyone or sway anyone's opinion."
Office of Civic Innovation, New City Officials Help Further San Jose, Calif.'s Smart City Vision – The crux of the city's new efforts is to assist other departments with forming strategies that align priorities and resources, while lowering barriers to the adoption of new processes.
Petersburg Council votes to discuss 20% cuts for city workers – "Just our budget alone increased from $221,000 to $296,000," expressed Councilwoman Wilson-Smith to the council. "As leaders of the city, as we prepare to ask people to take cuts, we need to do the same. And we need to do it even more."
A look at evaluations of fired Brunswick city manager – The common characteristics Bales reportedly lacked were drive, decisiveness and initiative. Council members said Bales "does barely enough to run the city. (He) does not make decisions or express clear opinions, lacks creativity and initiative."
Meriden council split on mayor's role in second city manager search committee – Though the mayor is usually called upon to cast the tie-breaking vote in the event of a split vote, the City Charter states that the mayor "shall in no event have a vote… on any matter related to the appointment, suspension or removal of the City Manager."
Prescott City Manager search continues – Jacobsen said the city had used a number of screening tools to reach the 20-applicant pool. For instance, she said, the applicants were asked to write 500 words or less on their experience and success "in making positive economic development changes in a rural, tax challenged environment."
City manager search delayed – Sisters City Council has decided to delay beginning the search for a permanent city manager until after the election of a new council in November.
Roanoke council raises top manager's pay in bid to keep him – Lea said the city did a salary study to see how Morrill's pay measured up with other cities, including some outside Virginia. Morrill's pay wasn't behind other places, Lea said, but "it was getting there … and we want to make sure we keep up."