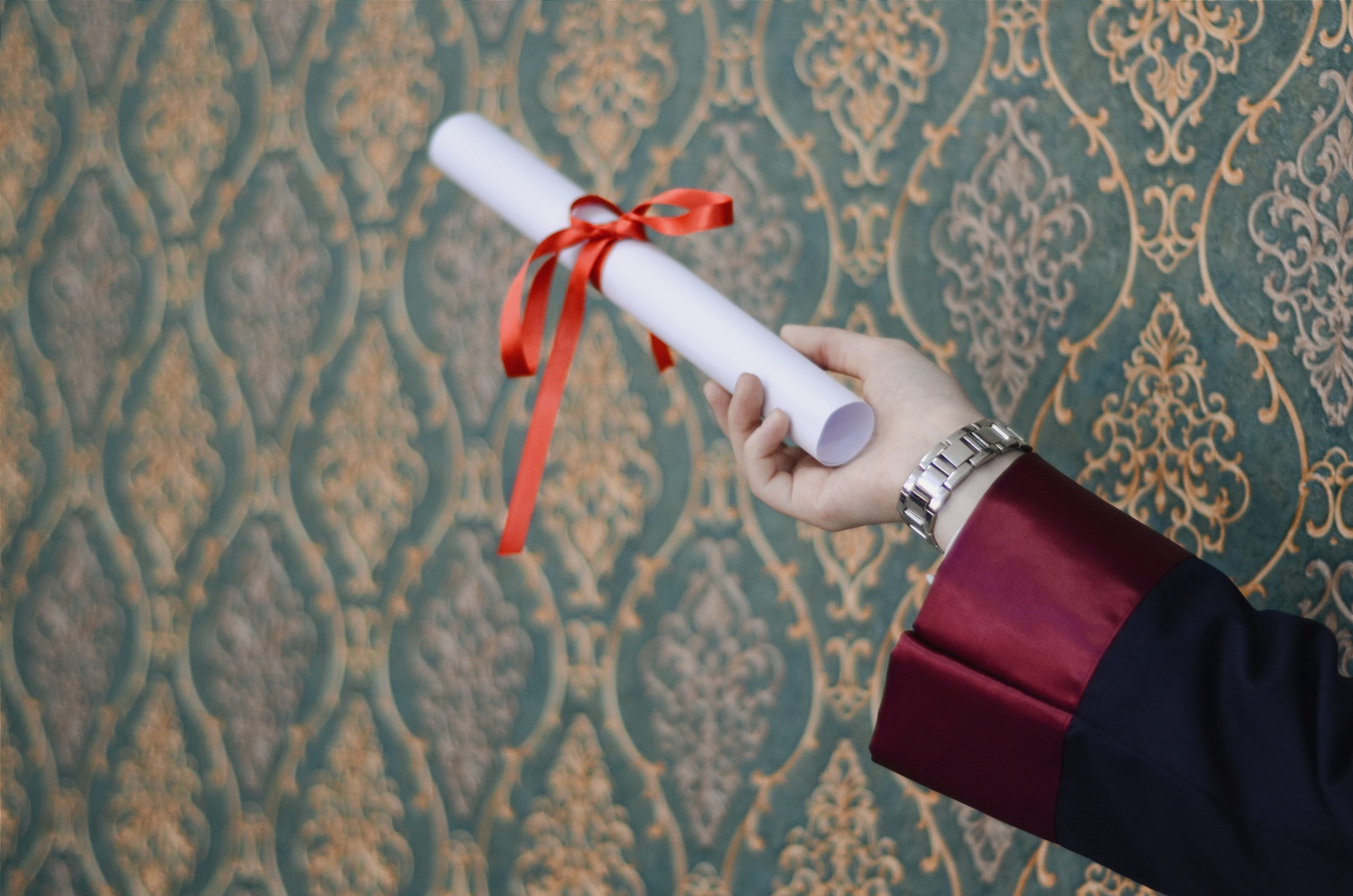 Today's Morning Buzz is by Lacey Dykgraaf, Community Engagement Specialist for the City of Newberg. Connect with Lacey on LinkedIn or Twitter.
What I'm Reading: Case studies for my Strategic Management class
What I'm Watching: A whole lot of HGTV
What I'm Listening to: Olivia Rodrigo's SOUR album. 18-year-old me has demanded it stays on repeat. I feel no shame about this.
---
It's a weird shift when a new generation begins to enter the workforce. As a millennial, I've been reading articles about my generation for years. Mostly about how we're ruining multiple industries and also eating too much avocado toast. I've also grown up with and worked with some incredible individuals belonging to the millennial generation, but this morning buzz isn't about millennials. In fact, fewer and fewer articles seem to be relying on catchy headlines about those born between 1981 and 1996. The cause? A new generation has rolled into town.
Generation Z is all the buzz these days. They're entering the workforce with a very different landscape than would have been predicted two years ago, but no one can say this generation isn't good at adapting. At the City of Newberg, the past year has given me multiple opportunities to see Generation Z at work, making changes, and seizing the opportunities that come their way.
Allow me to provide a couple of examples.
In March on 2021, a Newberg High School student named Colin Bolek came in front of our City Council and requested that a student commissioner be added to every standing City Board, Committee, and Commission. Colin, who had served as a student commissioner on our Planning Commission since his sophomore year of high school, had worked for months with our City Recorder to bring a resolution to our City Council. A resolution they passed unanimously.
When asked why he thought it was important to pass this resolution, Colin expressed "I felt it was important to encourage and provide the opportunity for young people to become involved in local government. I think large scale, top-down changes are necessary for many types of change and reform, but I think we've gone too far in this direction and have lost recognition for the fact that we as citizens, regardless of age, have agency at much more local, personal levels."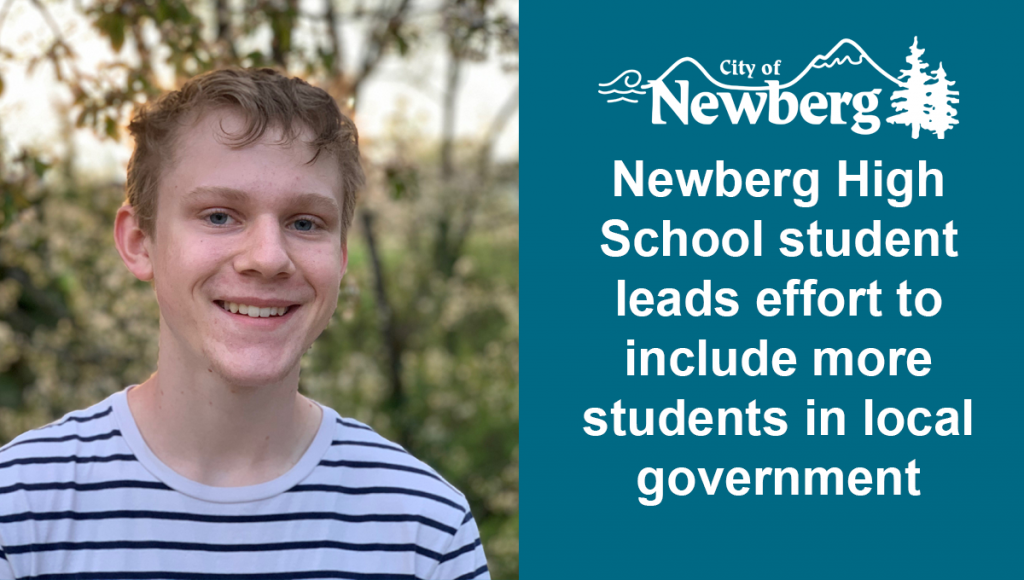 Check out the Press Release I wrote about Colin
In addition to Colin's efforts, I was also given the opportunity this past spring to work with our local university, George Fox University, and a public relations class to have students create a campaign for the City of Newberg. I got to work with five fantastic young women who coordinated a graphic design student, videographer student, and more to hand us a completed report and elements to create our "Summer of Sustainability" campaign.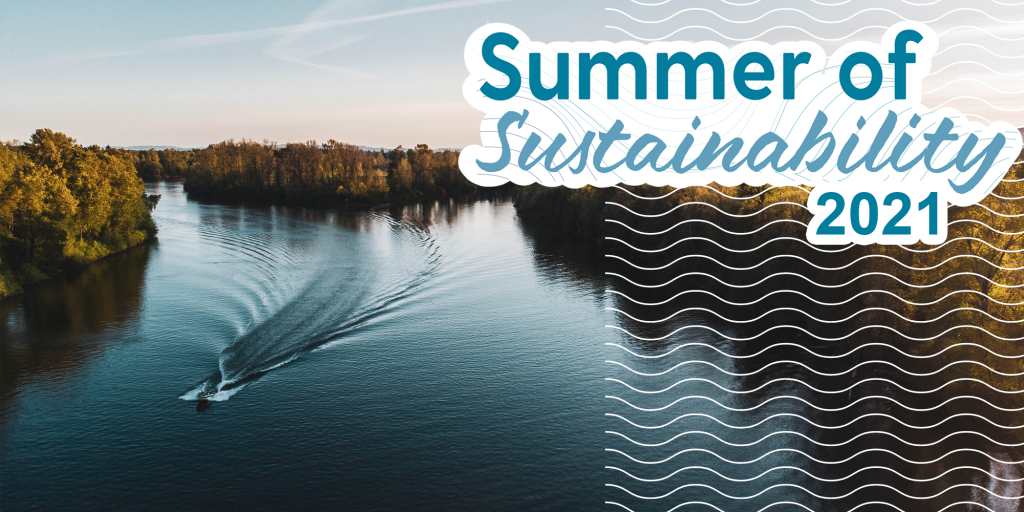 See that gorgeous photo of the Willamette River and the logo for the campaign? Both done by college students. Their final project included a presentation to both me and the City Manager on the research they performed, recommendations on the best way to reach community members, and practical elements we could take away to utilize in our engagement.
From what I've seen, Generation Z is full of resilient, driven individuals, many who are already passionate about making our communities better. Following Colin's efforts to pass a resolution to add more student commissioners, we launched a campaign to encourage students to apply. Arguably, this campaign happened at the worst time of year for students. We were trying to reach them around finals for our high schoolers and as our university students finished their spring semester. Oh, and let's not forget the worldwide pandemic.
13 students applied for these volunteer positions on our committees. Each application included the question "Why are you interested in serving on a local board, committee, or commission?" A plethora of answers were given, but a theme ran through. All of these students already recognize the importance of place. There is a deep desire to improve the community around us, to create more equitable systems and processes, and to ensure that history is not forgotten.
While I'll be the first to admit I'm not the most up-to-date on the current trends or styles, I can say I'm truthfully already inspired by this next generation. They're more than headlines, TikTok, and millennial conspiracies that they're trying to take away side-parts and skinny jeans (to be honest, I'm pretty sure millennials created the word cheugy to victimize ourselves).
I'm excited for Generation Z. I think they're going to make big changes and be less afraid of questioning the status quo. From everything I've seen, I can confidently say, the kids are alright.