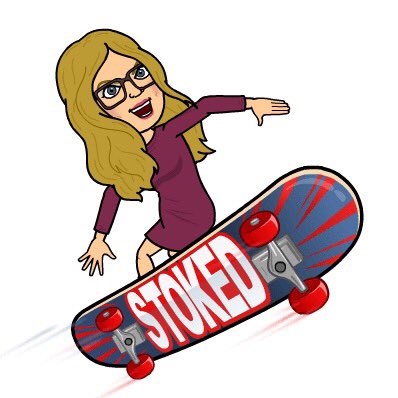 In the Confidential, ELGL co-founder Kent Wyatt makes local government great again by bring the latest news in government, pop culture, and sports. Get up-to-speed by reading April's edition.
May 27
Rollin' Into the Weekend…
Like this.
HAS WON MORE CHAMPIONSHIPS THAN THE REAL DEZ BRYANT https://t.co/7KKbkLJkmm pic.twitter.com/VOnAfIJECl

— SB Nation GIF (@SBNationGIF) May 27, 2016
It's gettin hot in hurr, so take off all your clothes https://t.co/O6y1BzNnEi

— BigHeadBS (@BigHeadBS) May 25, 2016
A Horse, Of Course
Perhaps this is the beginning of Twitter's comeback. Nyquist (that's right, the horse) has joined the Twitterverse and has immediately made an impact. (Link: 5 theories on how Nyquist the racehorse runs his own Twitter account) Not to sound jealous but this horse was gained verified status on Twitter before ELGL. I won't forget this but I'll put this aside for a minute to bring you some of the knowledge that Nyquist is dropping on his followers.
My tack trunk is packed for June 5th to return to California. #Nyquist
I've had to block a lot of hateful people today. If you've read the offensive and threatening, mean tweets, I'm sorry! #Nyquist
The results are in I have an elevated white blood cell count, I will be treated w/stronger antibiotics. When ready, will be going home.
It's only a matter of time before Nyquist is snapping.
Sign of the Times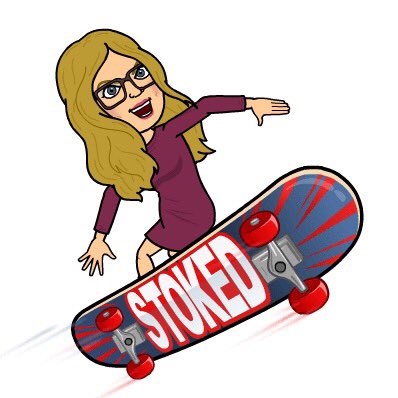 Check out this interview with ELGL member and Charlotte staffer Sarah Hazel. Here's our favorite part of the interview:
Don't be afraid to bring up good ideas and develop a way to test them quickly and cheaply. It's low risk to do something small, so be creative, relentlessly optimistic and find great partners to make it happen. From my experience, you'll be pleasantly surprised by the resources you can find and the support you can garner to bring an idea to life.
May 24
City Council Chronicles
This is glorious! (Although I wish I had thought of it.)  Michael Karlik (@michaelkarlik) watches your city council meetings and reviews them. Michael reviewed a recent Raymore, MO meeting which just happens to be the workplace of ELGL leader Mike Ekey. Highlights of the review:
Not only was the council a few hands short, the city manager was without his deputy. "She is, as you all know, in Las Vegas with the economic development team and the mayor," he sighed. "She sent me a picture this afternoon."
Yay! The City Of Raymore, MO council is upgrading their video system from "1994 Sony Camcorder"
More good news: "Next Monday, May 30, there is no council meeting because it is Memorial Day," the city manager huzzahed. "I believe it will be the first Monday in five months that you all will have off." (Well, technically the first Monday those five council members who AREN'T playing craps in Sin City have off.)
The Chronicles don't stop in Raymore. Other reviews from the Chronicle include:
Chicago, IL 5/18/16
It's official: I've seen the Chicago Marathon.
Not the race–I'm talking about this week's ungodly three-and-a-half hour council meeting.
Baltimore, MD 5/16/16
I wish I could say the Baltimore city council meeting was all lollipops and kittens. But it wasn't. Oh, no–it wasn't at all. Maybe there's a bug going around, because some council members contracted a case of butthurt.
Take the Survey, Take the Survey
We want to know the personality of your organization's social media presence. It's a short survey – five minutes to complete (tops!). Respondents are entered into a drawing for an Amazon gift card, that's right!, an Amazon gift card.
Stay in Your Lane
We love local news, yes we do, we love local news, yes we do. The latest train wreck comes from a local television in San Francisco. This segment turns into a battle of scoops between the sports guy and weather person. The more than 20 years in local news clearly has taken a toll on sports guy.

Before Radnich began his segment, Heenan revealed that James had been tapped to star in a "Space Jam" film revamp 20 years after the movie first premiered. This was apparently problematic to Radnich, because he was also planning to cover the same story a moment later.
"How long have we been friends? Twenty-three years?" Radnich asked Heenan, adding that he never attempts to cover news stories relating to weather or traffic. "I stay in my lane."
It shouldn't be too hard for you to picture this happening in local government. "Stay in your lane" is implicitly communicated in city department turf wars everywhere. Maybe we should think about this clip next time competing departments are bickering over the last box of staples.
Workin' for the Weekend
I work 10 hours a day, 4 days a week. That's right every week for me includes a three day weekend. I love it, but it turns out that Sweden might be onto something better. Link: Sweden is experimenting with the six-hour workday.
May 22
Lebron James
Have I mentioned that I am not a big fan? Lebron provided another reason to dislike him last night. (#FunFact: Jordan would have never done this.) No worries for Lebron – a GoFundMe page has been set up for Lebron's recovery.
SOMEONE CALL 9-1-1 LEBRON JUST GOT BRUTALLY ASSAULTED https://t.co/o2aheg3Rxv

— Barstool Sports (@barstoolsports) May 22, 2016
And the bandwagon Drake references never get old.
The Raptors didn't get swept so Drake's a fan again pic.twitter.com/Z6TOfolnQ9

— Barstool Sports (@barstoolsports) May 22, 2016
Podcast Obsession
So I am semi-obsessed with podcasts – I listen to them at work, when I am walking/running, and in the car. Yesterday, while I was speed walking 'round my 'hood, I landed on a podcast gem. The Ringer hosted by Bill Simmons interviewed the founder of charity:water.
It's a mind blow to listen to the founder's story, how charity:water is impacting the world, and how their work is changing the public perception of charities. Sadly, only 42% of the public trusts charities. The lack of trust is largely due to the lack of transparency shown by charities. The normal giving cycle is you donate money to a charity, you have no idea what your donation is used for, and then a few weeks later the charity asks you for more money. charity:water uses 100% of donations to address contaminated water. If you donate $25, charity:water uses Google Maps and other technology to let you know how your donation was used.
During the podcast, you learn how donating birthdays has enabled charity:water to develop a grassroots giving base and how they are using Periscope, Snapchat, Instagram, and other social media to connect with donors. charity:water was one of the first charities on Instagram.
Ep. 101: Charity: Water's Scott Harrison by The Bill Simmons Podcast
If you are too lazy to listen to a podcast, here are a few articles about charity:water.
"Telling Your Story"
It's one of the trendiest phrases in local government. We talk about it a lot but rarely take action. Here's an example of how we can tell our story.
Wonder and joy — these are the expressions on kids' faces when a real-life firefighter, surgeon, and fighter pilot drop in on a classroom and turn their assumptions around. 

Depression
If each of us is honest, we've each battled depression at some point in our life. I have at several points in life.
This is a telling story about an ex-athlete who battled depression, attempted suicide by shooting himself in the head, the bullet connected with his head but didn't kill him.
Ex-Lions QB Kramer gets help after suicide attempt after years of pain
Known for his meticulous preparation and diligent work habits as a player, Kramer wrote, in order, everything he wanted to accomplish before alleviating the unbearable mental and emotional pain he had been dealing with, off and on, for almost two decades.
He had to redo his will and tidy up some business ventures. He had bills to pay and chores to do around the house. He had suicide letters to write to the eight or 10 people closest to him: his son, his ex-wife, his sister and a few friends and business partners.
And he had to buy a gun.
May 19
Who's Behind the Wheel…
of this Twitter account? H/T to Carmen Mays.
Learning the tactical moves of General Robert E. Lee. #ICMAGettysburg pic.twitter.com/QU1embLRh8

— ICMA EVENTS (@ICMAevents) May 19, 2016
yes! And we learn the exact reasons why his tactics failed and why the north prevailed!

— ICMA EVENTS (@ICMAevents) May 19, 2016
PSA
I know that many of you like to break out the ol' skateboard after work. Here's a quick reminder to be careful when you're out there poppin' wheelies, jumpin' curbs, or whatever skateboarders do.
Why you should look both ways before skateboarding into a lane of traffic: https://t.co/bd07ZP0BOM pic.twitter.com/evFKvuxVec

— SB Nation (@SBNation) May 19, 2016
Plans for Tonight?
You do now. Grab a blanket, a cold hard apple cider, and your laptop and get to voting Katie Walpole for the "Igniting the Flame Award." Don't ask what the award recognizes, it doesn't matter just start voting. Vote so many times that your mouse dies or your laptop overheats. Trust me, Katie is our ELGL Nevada leader and is well deserving of the award. If you don't vote for her, you won't be allowed back in the City of Las Vegas, ever.
#DadLife
My wife is in Austin, TX presenting at the Governing forum which means my daughters get an extra dose of D-A-D for the next few days.
Last night, we hit up the local park where we found ourselves surrounded by first and second grade boys who much to my surprise were dropping "f-bombs" while chasing each other around the playground. I wasn't too concerned as I figured the parents would step in and use this as a teaching moment, instead I looked over and observed this reaction from the parents.
That's correct, the reaction was a lot of arm crossing. I guess, from the looks of it, the riveting conversation that these parents were engaged in wasn't worth interrupting. (P.S: My hair is looking pretty crazy, I know. I blame it on the wind and that big black cloud.)
So what, the parents passed up a teaching moment for a conversation which probably involved complaining about teachers not giving lil' Johnny or Tommy enough attention. Whatever, my girls may have expanded their vocabulary much to my chagrin.
The real takeaway is….thank God that I don't have
May 18
High Heat
Anytime you bring the Nazi into the conversation, you raise the conversation to another level. But, that's what happened in West Linn when a group of citizens tried to defeat a proposed school in their neighborhood.
The letter writer is equally bold with this sentence – "In the past two years we have witnessed campus killings at Reynolds High School and more recently at Umpqua Community College. Are these deaths to be regarded as acceptable losses on the road to a better education and more modern schools?"
Below is the entire letter. Make yourself a mental note to never write a letter anywhere similar to this.
Please Say No to the Bullying Tactics of the West Linn-Wilsonville School District
Dear Members of the City Council,
It's time for the West Linn City Council to take a stand against bullying in and by our schools. Please say NO to the current plan for the Sunset Primary School and ask that the School District make a greater effort to meet the needs of all of their neighbors.
It's time we took responsibility for what we are teaching our children and become aware that the edu­cation they receive far exceeds what is taught in the class­room. We also teach by our actions. And when the West Linn-Wilsonville School District runs rough shod over the needs, wishes and desires of their neighbors, the message they are send­ing, the lesson they are teaching is that bullying is acceptable since they are using bullying as a tactic in their approach to rebuilding the Sunset Primary School.
If the administrators feel their needs and desires are more important and come before those of their nearest neighbors, how can we be surprised by the outrageous actions of students who carry weapons to school thus also showing total disregard for the lives and desires of others?
This approach used by the School District is reminiscent of the tactics used by the Nazis, when they chose to ignore and steamroll anyone who opposed them. It is time to put a stop to bullying by those who are both more powerful and have access to public funds to promote their own ends.
Admittedly, the School District makes a formidable villain, and what is a book without a powerful antagonist, but we still prefer to see the little guy win. Not that this is necessarily true to life as the deaths of 6 million people in concentration proved.
It's time to say "NO!" to those who show a lack of regard for how their plans will affect the property values and lives of their neighbors closest to the Sunset Park and School.
Though we might not want to get involved, we must remember: "The only thing necessary for the triumph of evil is for good men to do nothing."
In the past two years we have witnessed campus killings at Reynolds High School and more recently at Umpqua Community College. Are these deaths to be regarded as acceptable losses on the road to a better education and more modern schools?
Surely, working together for the good of all is a more humane approach to achieving ones needs than bullying, but recently, the West Linn-Wilsonville School District seems to be taking the easier, more confrontational approach to getting their way.
The New Normal
H/T (hat tip) to Ben McCready for sending along the finest t-shirts in the Normal, IL collection. When your town is named Normal, make the most out of it.
May 17
Peace and Love
Yes, I am alive and well. Many of you contacted me offline to warn about retaliation from the League of Oregon Cities (LOC) leadership which we wrote about below. The retaliation has begun. LOC leadership has approached our Oregon organizational members about dropping their financial support of ELGL. We don't want to lose any organizational members for any reason BUT we will risk $230 (cost of organizational membership) to continue to tell the stories that are being provided to us by stakeholders inside and outside the LOC.
Many thanks to those who have reached out about how Oregon cities are suffering from the current situation. A number of related items about the situation will appear here in the coming days.
May 16
This Is Embarrassing…
Not for me, but for Mike Webb who is running for U.S. Congress in Virginia's 8th district.

He would also appreciate, judging from a screenshot uploaded to his Facebook page earlier today, a little alone time with the pages "IVONE SEXY AMATEUR" and "LAYLA RIVERA TIGHT BOOTY."*
Tweet! Tweet!
There's huge news breaking today if you are a Twitter user. We've heard rumors of eliminating the 140 character limitation. Thankfully that idea has been tabled for now.
A somewhat minor/major modification was announced today. Photos and links will no longer count against the 140 characters. Link: Twitter to Stop Counting Photos and Links in 140-Character Limit
The change could happen in the next two weeks, said the person who asked not to be named because the decision isn't yet public. Links currently take up 23 characters, even after Twitter automatically shortens them.
You can sit back down now, maybe this news isn't earth shattering but Twitter users will benefit from the increased flexibility.
"Like a Librarian"
Local television is awkward. I challenge you to debate me on this. If you do, I point you to Exhibit A.
Watch A Meteorologist Get Shamed For Daring To Show Skin On Live TV. The reporter was handed a sweater to put on mid-broadcast.

Photo Power
Those crazy Facebook sleuth have landed another victim. It's not exactly a murderer or streaker but it is a police chief in Florida. Link: A Florida police chief parks illegally. And then he's exposed on Facebook.
Accompanying the picture, Bires wrote: "Groveland police department is handing out tickets to people who park their vehicles in there own driveway if they block the sidewalk, $40.00 tickets are issued, but when the chief of police block sidewalks it's OK? Share this post."

J…O…B
The Kansas City Communications Office has an opening for City Editor. Find more details here. Interested? Contact Mark Van Baale.
Mama Said Knock You Out
I bet you had a better weekend than this guy.
May 14
Local Government Personnel Institution
In the May 13 entry, we referenced the League of Oregon Cities (LOC) successful effort to dismantle the Local Government Personnel Institute. We follow up with why this was important, and the reason is simple – cities are paying more for less.
Letter from Sheridan City Manager
Kyle Awesome
If the names sound ridiculous, it is. But it wasn't ridiculous enough to the League of Oregon Cities, one of our dedicated readers read the last blog entry and reminded us about this incident.
The council approved a $12,500 settlement with the League of Oregon Cities for damages the city suffered after the abrupt resignation of former Banks City Manager Kyle Awesome.
Awesome left last fall after questions about his resume arose. The city of Banks hired the League of Oregon Cities to perform a background check on Awesome, which officials later said did not meet their own standards.
Several elements of Awesome's resume did not check out, including the master's and doctoral degrees listed.
In the letter, Noren wrote he believed there were three potential legal theories to support a claim for payment by the LOC to the city.
"First is a straightforward breach of contract claim: LOC failed to perform the work it agreed to perform," the letter reads.
"The second is a claim for negligence," the letter continues. The third was negligent misrepresentation.
May 13
Trouble at League of Oregon Cities
Full Disclosure: The League of Oregon Cities (LOC) has openly expressed their disdain about ELGL since our inception. Is this my crazy speculation? No. Current and former LOC staff have told us that LOC leadership forbids employees from joining ELGL or attending ELGL events. The reason for the disdain? I have no idea. We have never spoken to LOC leadership and have never written or talked publicly about the LOC.
It's worth noting that we have working relationships with the League of Wisconsin Municipalities, Texas Municipal League, and Association of Washington Cities (AWC) . In fact, for the second year in a row, we'll host an ELGL Day at the AWC Conference.
It's important to note that Oregon City/County Management Association (OCCMA) is extremely supportive of our efforts. OCCMA is an organizational member. They have invited us to speak at their conferences and we've co-sponsored events.
Back to the story at hand, an ex-LOC employee has exposed what most involved in Oregon local government already know – LOC management is vindictive, self serving "leadership." Here's the entire LinkedIn post written by Kim Shook, former LOC employee:
League of Oregon Cities loses another dedicated staff…
I would hire this young lady in a heart beat if I had a position! So if anyone needs a dedicated amazing administrative professional who is an incredible team player, has great office skills and personality to boot!! please contact me for her information…Kristie Marecek is leaving her position with the League of Oregon Cities after 11 years. Another dedicated amazing cheerleader and supporter of cities in Oregon bites the dust. Not sure when the "leaders" of that regime will finally get the boot!! I was her, as many of you well know, a few years ago (ironically I gave my notice 4 years ago today!!). No one deserves what she, I, and so many others have been thru under that regime. Cities in Oregon have lost some amazing, dedicated people because of the vindictive, self serving "leadership" they have entrusted that organization to. I absolutely loved my job and the service that I provided to cities around Oregon, the friends I made, many of whom I still have today. It tore me up to leave but it was the best thing that I could have ever done for myself. Another ex-employee and I were just talking the other night about how amazingly happy we are being able to get together and enjoy our friendship as opposed to getting together and vomiting on each other about our frustrations and disappointments about the league, how poorly people are treated there, and our total disgust of what they have done to so many good people. No one deserves that crap , and just remember Kristie what comes around goes around, God sees all.
We have enough problems in local government that we cannot afford dysfunctional state associations. The dysfunction can be seen by simply looking at the growing number of job openings at the LOC.
Not only is the dysfunction causing staff to leave, its wrecking vital resources for Oregon cities. The Local Government Personnel Institute – LGPI –  (which is part of LOC) was blown up a few years ago. On the way out, the outgoing LGPI Executive Director pointed to vindictive, self serving "leadership" as her reason for leaving. The Oregon Municipal Electric Utilities Association separated from the LOC after the LOC tried to impose unreasonable financial burdens.
This is great, Kent, but why does the LOC tout a 99% renewal rate. Good question, simple answer. In order for Oregon cities to participate in the City/County Insurance Services (CIS) insurance pool they must be LOC members. A mid-sized city pays $35,000 in LOC dues annually. It would cost more than that to either self-insure or find another insurance carrier. Just ask the cities of Lake Oswego and Keizer.
My question is why hasn't the LOC board controlled the situation. Former staff are criticizing the LOC publicly and privately. Cities are complaining about the lack of value in LOC membership. Members of the Oregon General Assembly talk about the ineffectiveness of the LOC lobbying, and these sentiments are supported by the legislative scoreboard which shows no major legislative victory for the LOC in recent years. The current property tax system continues to strangle cities with no relief in sight.
Just add this situation to the growing number of challenges facing local government.
May 12
What I Hear You Saying
H/T to Bridget Doyle for passing along this video regarding honing interpersonal & conflict management skills. Bridget's review, "I love it!"

420
Just another classic case of the police responding to a girl soliciting weed on the World Wide Web. Link: Girl asks for weed on Twitter, cops respond.
She Don't Lie, She Don't Lie
May 11
Citizens' Academy
Chad Doran published an article (Appycademy: Grade "A+" Engagement) this week about Appleton, WI's citizens' academy, aptly named Appycademy. My favorite part of Chad's effort is that each graduate received a personalized street sign. Brilliant. I was a skeptic about citizens' academies until I read about Chad's experience. I am now only semi-skeptical.
The city of Hillsboro, OR developed this creative video to recruit participants for their citizens academy. An approach like this addresses one of my concerns which is how do you engage citizens outside the usual suspects who already show up at every meeting and watch the replay when they get home.
Here are other ELGL resources on citizen academies.
May 10
Goats Gone Wild
The country loves a good ol' fashioned goat parade. The country does not like when a goat parade doesn't go as planned.
Goats Break Free From Goat Parade
At around 1:15 p.m. Saturday, a group of six goats escaped near the Kenton County Administration Building and began running through Covington. They passed the Farmer's Market and crossed several streets, our photographer on the scene said.
The goats were preparing to walk in a parade celebrating the opening.

Facebook Trending
There's so much news to sort through these days, and Facebook has jumped in to add even more noise to the news. The Facebook Trending bar is different than most but why it's different is open to interpretation.
The Secret Behind Facebook's Trending Topics Bar
Exactly how these blurbs are created has been shrouded in mystery, but Gizmodo's Michael Nuñez, in the latest of a string of Facebook scoops, has tracked down the people who are tasked with sorting through and writing them. Things appear … grim. Hired in a freelance capacity through a string of subcontractors, the news-curation team is tasked with reading and summarizing dozens of stories every day. According to the report, "Managers gave curators aggressive quotas for how many summaries and headlines to write, and timed how long it took curators to write a post. The general standard was 20 posts a day."
FYI – Right now my Facebook Trending bar includes: Gene Simmons: Kiss Frontman Calls Prince's Death 'Pathetic' in Interview, Justin Bieber: Tattoo Artist Discusses Meaning Behind Singer's New Cross Tattoo on Face, and Paul Allen: Memes Surface of Microsoft Co-Founder's Expression as Steph Curry Scores in NBA Playoffs.
No BS
If you want a no-holds barred interview on government bureaucracy, Jon Stewart and David Axelrod provide it on the latest "Axe Files."  Link: Jon Stewart on Donald Trump: 'He is a man-baby'
Takeaways
"Is government efficient?" – Axelrod was stumped on this question posed by Stewart
"Why are we so good at campaigns and so bad at governance?"
Stewart thinks Trump is ineligible to run for president because he's a man-baby.
"You can't fix crumpling infrastructure with an executive order. You can't fix government contracting with an executive order," notes Axelrod.
"When you aren't on television, you aren't dead," says Stewart.
Stay tuned to the end of the episode for Stewart giving props to a local government.
May 7
ELGL Live! Debrief
What did we learn from Ron Pitchman and Chad Vader on ELGL Live? For starters, those aren't their real names. Big surprise. Brian Ligon (Round Rock, TX) and Scott McDonell (Dane County, WI) took us behind the scenes of making an interesting local government video.
Takeaways
The Chad Vader video won the first annual Local Government Video of the Year. The Vader video receive more than 450 votes; Provo, UT finished second with more than 200 votes.
The best interview question came from Scott when he asked Brian, "does he ever get tired of having staff ask him to do Ron Pitchman videos?" Answer: Yes.
Ron Pitchman may return but next up is "The Captain." Listen to the broadcast to hear "The Captain's" voice. Sounds like The Captain will be involved with an upcoming emergency management video. Not sure that Brian was supposed to tell us this so keep it under wraps.
Scott wrote the Chad Vader script. Scott is not Chad Vader. Chad Vader is a bit of a YouTube star. Check out his other appearances.
Brian and Will Hampton write the Ron Pitchman scripts. Will played opposite Ron Pitchman in the property tax video.
Brian gives local government a "B" for communication.
Henry Boyd asked what Chad Vader did on May 4th. Chad's response…
@kwyatt23 @Henry_Boyd Chad requested to have the day off but his request was denied by Randy the GM. @aaronyonda

— Scott McDonell (@samcdonell) May 6, 2016
Find out more in an upcoming GovLove podcast.
Snapchat
ELGL is on Snapchat. Don't worry we'll be fully clothed in our snaps.
Let's get snappy at #MCMA16! Follow along so you can experience this interesting #localgov conference in @nisswamn! pic.twitter.com/lzBowcHtqs

— #ELGLPopUps ? (@ELGL50) May 5, 2016
Humanizing Local Government
Police departments have taken the lead among local government departments in becoming more involved in the community.
World's Police Departments Step Up To Dance Challenge
Crime fighters across the world are showing they've got the funk.
Cops in New Zealand threw down the gauntlet to other police departments when they did the "Running Man" dance on Tuesday.
After busting moves to Ghost Town DJ's 1995 hit "My Boo," they challenged other services to show off their own skills.
Jobs, Jobs, Jobs
Check out this one – Principal/Senior Management Analyst
Top Five Podcasts Ever Created
Reader Question: You've had a lot of random posts about podcasts. You seem to have a different favorite podcast each week. Do me a favor – list your five favorite podcasts.
Answer: Many thanks for the constructive criticism. Your observation is spot-on but it's extremely doubtful that I'll change. As a compromise, I'll give you my top five as of May 7, 2016. The list is no longer valid as of May 8, 2016.
GovLove – This is a totally un-neutral (not sure that's a word) pick. I will say that the critcs don't lie.  10 GAME-CHANGING PODCASTS FOR GOVERNMENT WORKERS – an podcast informing government communicators about how to effectively reach their audiences, workplace tips, and more. Podcasts range from the glass ceiling to leveraging technology and frequently feature notable local, state, and national leaders.
Pardon My Take – My ultimate goal for GovLove is for it to become a mix of Pardon My Take, Outkick the Show, and Bill Simmons. Pardon My Take is a brilliantly funny sports podcast. Funniest thing from the podcast is when they interview people with famous names who aren't actually the famous person, i.e. Randy Moss who announces horse racing but is not the famous football player. ELGL has borrowed a question that Pardon My Take asks their guest – who is the most famous person on your cell phone.
Candidate Confessional – This podcast interviews people who ran for elected office and lost. The show has a great guest list – Mitt Romney, Clay Aiken, Jon Huntsman, Martin O'Malley, etc. You'll learn a lot about the daily life of a politician. One of my favorite episodes is with Jeb Bush's campaign communication director.
Longform – I love the Longform app and love the podcast. Each episode is an interview with someone that you've always wondered about but realize that you don't know much about, case-in-point, Ben Smith (BuzzFeed) and Nate Silver (FiveThirtyEight)
The Bill Simmons Podcast – A smart look at sports, pop culture, and current affairs. You'll hear more about when his HBO show premieres.
May 4
Like a thief in the night, #ELGL16 is creeping on us. Harrison Wicks is one of the many volunteering to produce a killer #ELGL16. We recognize Harrison for his dedication in the early stages of the planning process. It should be noted that Harrison is balancing a recent move to Ohio with #ELGL16 responsibilities.
Harrison is working on #ELGL16 – Chicago and has led the effort to develop the session topics. He created a killer Excel spreadsheet (extra points) that allowed the rest of the committee an opportunity to provide input. Through Slack, he's provided gentle, kind reminders to those involved in the planning process.
Harrison is the reason why ELGL works. He's one of the many committed professionals determined to bring change to the profession. Cheers to you, Harrison! Treat yourself to a nice cold Bartles & Jaymes.
May 3
New Favorite #13Percent Video
Props to Val Young, a Stanford Business student, for this talk on why women should run for elected office.

On average, a woman needs to be encouraged to run for public office seven times before she seriously considers it. For most men, it takes just one time, and that encouragement can come from the person staring right back at him in the mirror. Yet we know that when women do run, they are as likely to win as their male counterparts, and have shown a capacity to be more productive and effective public leaders. Val Young, who spent five years in politics including serving as a Chief of Staff in the U.S. Senate, reflects on the lack of female representation in public life, and challenges and inspires her female classmates and women everywhere to consider a run for office. Val is a member of the Class of 2016 at Stanford Graduate School of Business and is a part of the LOWkeynotes program.
An Early Look at the Electoral Map
O' Canada
I wonder what my favorite Toronto natives, The Strumbellas think about the NBA. We now know what the NBA thinks about Toronto. The Association thinks Toronto is part of the United States. 'We the North (America)': NBA store appears to sell Toronto Raptors shirts featuring U.S. flag
#SadFunFact
Danny Ainge's half-hearted apology has been deleted from Twitter. I guess Danny only felt a little bad about insulting every public sector employee who has ever lived. I, now, return to shredding my Danny Ainge basketball card collection.
Apology accepted! @danielrainge ROI on @CityofRoseville car wash would be 10-fold! @ELGL50 @SEELGL #forgiven #PSRW https://t.co/Mzc3blOSEL

— Julia Burrows (@JuliaMBurrows) May 3, 2016
Link: Despite What Danny Ainge Says, Public Service Is a Real Job
All Aboard
Kent (that's me) will not be sleeping for some time as I can't wait for the Clinton vs. Trump debate.
Clinton vs. Trump
You tell us who will win.
[polldaddy poll=9406873]
Dropping 'Bows
Ever wondered how a Wyatt family hug goes down. It looks a lil' like this.
https://twitter.com/thedhoc/status/727671456503472129
The Young People
Meanwhile on the Democratic side, here's how those pesky young people are voting.
Michael Jordan
My co-blogger Michael Jordan is not feeling the blog life tonight. He's probably dreaming of those 60,000,000 tacos.
MJ supports good trade deals, relationships with Hispanic, nice airports, economic development and love.
Speaking of Michael Jordan
The famous crying Jordan meme is here.
Trump
All praise to Bobby Knight, apparently. The country is closer to winning again thanks to Bobby Knight campaigning for Trump.
What's Next for Cruz?
Trevor concisely sums up the Cruz campaign. If you're dying to know how many Frosties that equals, contact Matt Yager.
https://twitter.com/trevorminyard/status/727659994099765248
Best Fake Tweet Ever!
Dreams come true. I'm live-blogging tonight's historic primary. Historic, because ELGL member Jon Stehle was elected to the Fairfax (VA) City Council. Celebrate with a lil' GovLove and strawberry wine.
Before you get started, we share an early candidate for tweet of the year.
https://twitter.com/reaIDonaldTrunp/status/727662207337533440
May 2
I've Fallen and I Can't Get Up
If you were my kid, I would tell you not to laugh at this video. Since you are adults, I will treat you as such and allow you to laugh until you're out of chuckles.
Watch it a couple of times to notice how little help Ted Cruz provides. Link: Whoops! Carly Fiorina falls off stage
Freshman 15 Appears at Age 37
My late 30's greeted me with an extra 20 lbs. I knew it was coming – the Costco cake at every birthday party, choosing naps over running, eating the rest of my kid's pizza- was bound to take a toll.
At a recent doctor's visit, I found out the news about the new addition to my frame. In some ways, I am lucky since the Dad Bod has never been more popular. The bad news is the extra 20 lbs. could hasten my eventual death. Dramatic, enough?
No worries though, I created a foolproof plan. I created an iTunes playlist with the most random collection of artists – Kendrick Lamar, J. Cole, George Strait, The Lumineers. Safe to say, these artists won't be heading a summer tour together.
The results of my weight loss program have not been immediate. I've lost maybe half of a pound, that's right ½ lb, and that may be a generous estimate. I guess I don't fear death enough yet. My weight loss effort has taught me the difficulty of losing weight. I mention this, not to make you jealous of my developing Dad Bod, but to highlight a recent New York Times feature on The Biggest Losers and what happens to the contestants after the show ends.
After 'The Biggest Loser,' Their Bodies Fought to Regain Weight
The results, the researchers said, were stunning. They showed just how hard the body fights back against weight loss.
"It is frightening and amazing," said Dr. Hall, an expert on metabolism at the National Institute of Diabetes and Digestive and Kidney Diseases, which is part of the National Institutes of Health. "I am just blown away."
It has to do with resting metabolism, which determines how many calories a person burns when at rest. When the show began, the contestants, though hugely overweight, had normal metabolisms for their size, meaning they were burning a normal number of calories for people of their weight. When it ended, their metabolisms had slowed radically and their bodies were not burning enough calories to maintain their thinner sizes.
Researchers knew that just about anyone who deliberately loses weight — even if they start at a normal weight or even underweight — will have a slower metabolism when the diet ends. So they were not surprised to see that "The Biggest Loser" contestants had slow metabolisms when the show ended.
What shocked the researchers was what happened next: As the years went by and the numbers on the scale climbed, the contestants' metabolisms did not recover. They became even slower, and the pounds kept piling on. It was as if their bodies were intensifying their effort to pull the contestants back to their original weight.
Mr. Cahill was one of the worst off. As he regained more than 100 pounds, his metabolism slowed so much that, just to maintain his current weight of 295 pounds, he now has to eat 800 calories a day less than a typical man his size. Anything more turns to fat.
Reader Question
Q: What music keeps you company when you're working on an Excel spreadsheet?
A: Timely question. Yesterday I was exploring the 99% of Apple Music that I have never clicked on. The power to listen to almost any song, at any time has resulted in listening to the same music as always. Listening to music has become too easy. No more going to the record store or even paying 99 cents for a song.
The blind exploration of Apple Music somehow led to The Strumbellas, a folk-rock band out of Canada. Full disclosure: My love of the group decreased a tiny bit when I read The Strumbellas were from Canada. This band, even if they aren't from the South, should list their adopted hometown as somewhere in Tennessee. You feel like you're walking around in the South while listening to their new release.

May 1
May Day, May Day
This is one of the best videos that I have ever seen. An incredible 30 seconds of mayhem. Laugh away as no one was seriously hurt.
So this happened at the bicycle race in Brooklyn tonight when the motorpace motorcycle stalled… pic.twitter.com/vrOrFbmrhV

— Aaron Stewart-Ahn (@somebadideas) May 1, 2016
Have You Heard?
Don't know if I mention that I have two daughters but I do, and in case I needed a reminder of the #DadLife, my new go-to phrase has become "if you think that's a good idea." This has become my default response to 50 percent of what my kids say. I'll be taking Metamucil supplements before you know it.
On the topic of #DadLife, I came across this new parody magazine about dads – There's a new parody magazine about everyone's favorite member of the family: dad
Dads are really the unsung heroes of the world. But who are they? What do they like? What don't they know about meat and bowling? A new, satirical print magazine provides answers. Introducing: Dad Magazine. It's for dads, by dads. Writers Jaya Saxena and Matt Lubchansky have turned a three-year-long joke about dad jokes into a real joke magazine.
Pet Peeve
A long running pet peeve of mine is labeling people an introvert or extrovert. I subscribe to the theory that personality traits are on a spectrum and most of us are ambiverts. This is probably why I relate to this article – 9 Signs That You're An Ambivert.
I'm sure you've been asked many times whether you're an introvert or an extrovert. For some people, it's an easy choice, but for most of us, it's difficult to choose one way or the other.
It's hard to choose because the introvert/extrovert dichotomy reflects a tired and outdated view of personality. Personality traits exist along a continuum, and the vast majority of us aren't introverts or extroverts—we fall somewhere in the middle.
Personality consists of a stable set of preferences and tendencies through which we approach the world. Personality traits form at an early age and are fixed by early adulthood. Many important things about you change over the course of your lifetime, but your personality isn't one of them.
DMB
I have a confession – I am a Dave Matthews Band fan. DMB was my soundtrack to high school and college. Nowadays, it's unpopular to admit that you ever listened to DMB. But, I did and I still do. I tell you this as twenty years Crash was released. Let's be honest – many of us had some romantic times with Crash playing softly in the background. I'll leave it at that.
GQ dropped hatorade on DMB with 16 Perfectly Valid Excuses for Liking Dave Matthews Band. That's okay, GQ. You can't takeaway my memories, DMB albums, and concert t-shirts.
Don't Read This Article
I hug Michael Jordan all-time. He doesn't love it but he deals with. I read this article – Your Dog Hates Hugs – today and realize he's wishing evil upon me every time I go in for the hug. Regardless of the article, I am grandfathering myself in to being able to continue to hug MJ. I feel it would confuse him if I suddenly stopped.
Reader Question
Kent: What do you dream about?
Answer: Excellent question, which I will answer with this.
https://twitter.com/scott_kerr/status/726821400858746880
Transaction Wire
SAN BERNARDINO: Leaders feud over police staffing. Councilman urges mayor, city manager, police chief to offer action, not explanations.
Endorsement: Salem mayor. Look up "mismanagement of Oregon cities" on the Internet, and too many towns pop up, including some not far from Salem.
Should Austin ban city travel to North Carolina and Mississippi? Austin's Human Rights Commission has recommended such a ban to the City Council.
Newport News council's problem solver faces challenger with new ideas in North. "I've been a problem solver for the council," Coleman said. 'I'm not just a guy to say 'no.' If I don't agree with something, I'll let you know why, and then we can try to find some compromise."
Manager vs. mayor: City charter spells out specific duties. Some have questioned why, after this long, Ontario needs a full-time city manager. Why not just operate with an interim manager and a mayor?
Doug Hewett, Fayetteville's new interim city manager, making changes. For Hewett, who is a 45-year-old Brunswick County native, it's a dramatic turnaround after a drunken driving arrest outside of Miami in 2012 cost him his first city manager job in Hollywood, Florida. The charge came only 14 weeks on the new job.