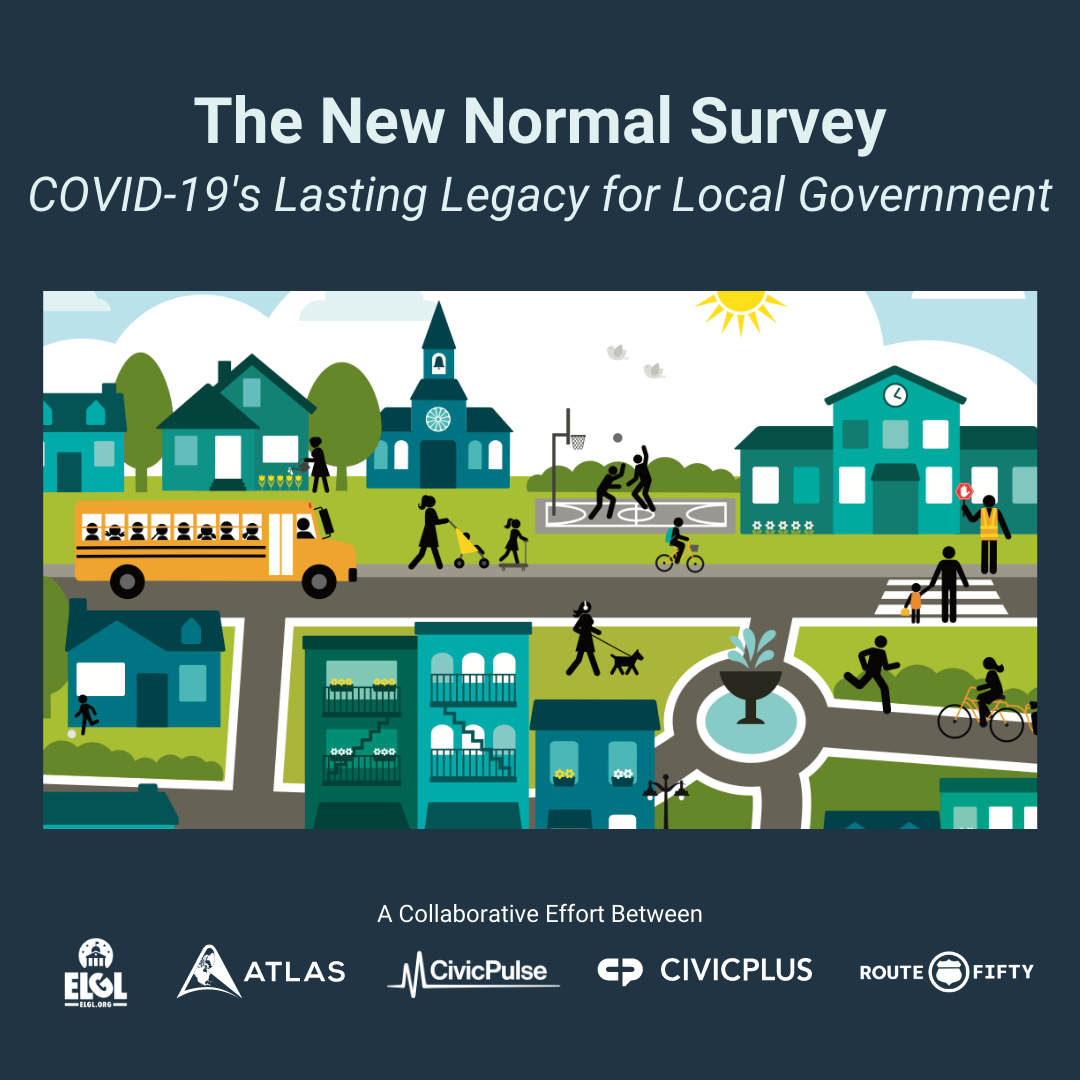 The New Normal Survey: COVID's Lasting Legacy for Local Government is an opportunity to share your unique perspective as a local government leader. 
We want to know: what will COVID-19's lasting legacy be on public services? Your response will help the entire local government community build a new, better normal. 
This survey is a follow up to one we launched in June 2020, where 400 local government leaders shared their experiences of evolving public service delivery during COVID-19. Now, a year later, we are asking: which of those changes do you think will be permanent?
Details about the survey:
You must work for a local government to complete

It must be submitted by April 7, 2021

It should take less than 10 minutes to complete
Responses are anonymous and will be aggregated, analyzed and distributed publicly. This survey is being undertaken as a collaborative effort between ELGL, The Atlas, CivicPulse, CivicPlus, and Route Fifty.
Thank you for your leadership in your local government!