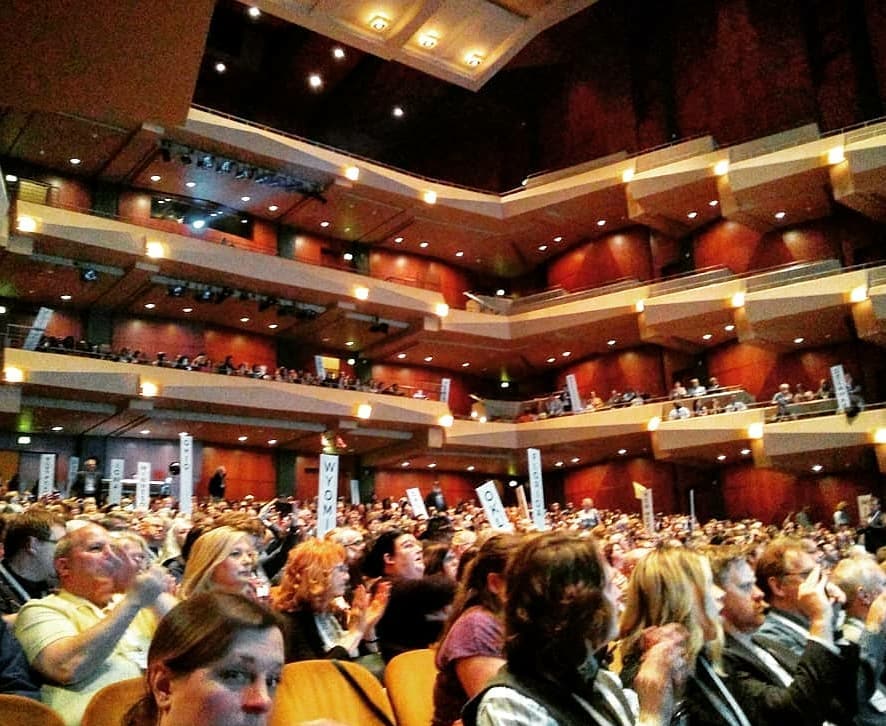 Right Now with Kevin Teater
What I'm Listening to – The sound of the beautiful Amtrak train taking me home
What I'm Reading – Not much… I need to give myself more personal time
What I'm Watching ­– Catastrophe
What I'm Doing – Heading home from the National Main Street Now conference!
---
I am energized, and I am tired. But I am not alone.
Whew. Talk about an information download. For three days this week, I was in Seattle for the Main Street Now conference, a national gathering of over 1,800 professionals who are all using the Main Street 4-Point Approach to create vibrant and sustainable downtown communities.
The Main Street 4-Point Approach is a proven model of economic development that has successfully transformed Main Streets and downtowns throughout America. It focuses on urban design, economic health, promotion of downtown, and organizational development.
Most of us work in small cash-strapped organizations. We live on volunteer power, and we are driven by a deep love for Main Street America. We are executive directors, board members, business owners, elected officials, and government bureaucrats. But first and foremost, we are people who care.
My organization sent a board member with me. You know who else also joined? Two of our closest city government partners in the Department of Economic Development. These two women are colleagues, and they are also friends. Without the support of our local government, our nonprofit might not have survived its infant and toddler years.
I say this a lot, and I'm going to keep saying it for as long as I live. Partnerships matter. If you are not already, I highly encourage you to partner with your Main Street programs so that you too can experience one of the most impactful and most cost-effective community revitalization methods in the country.
I went out to dinner with one of the directors of a sister organization. She said she feels that she can't compete for funding against organizations that are serving primary human needs. How does Main Street stand up against that?
We don't.
We stand up with those organizations and pursue solutions that better us all. I am so passionate about this work because I believe healthy downtowns can literally transform the way we live and the way we connect with one another for generations to come. Partnerships matter.
A year ago, I went to a networking event where the host encouraged us to have a thumb war with a friend and see how many times we could pin the other person's thumb within a couple minutes. Most people got between 4-7 pins. One pairing got over 30. How? They worked together to increase their scores. The host concluded the experiment by saying,
"When we assume a culture of competition where none exists, everyone loses."
As a member of ELGL and the newish executive director of a Main Street America program, I cannot stress enough how much both of these organizations have benefited me and my community. I am a believer in ELGL. I am a believer in the Main Street model. Take a look at some of the success stories, and I think you will be too.
---
Today's post is by Kevin Teater, the executive director of the Beaverton Downtown Association.