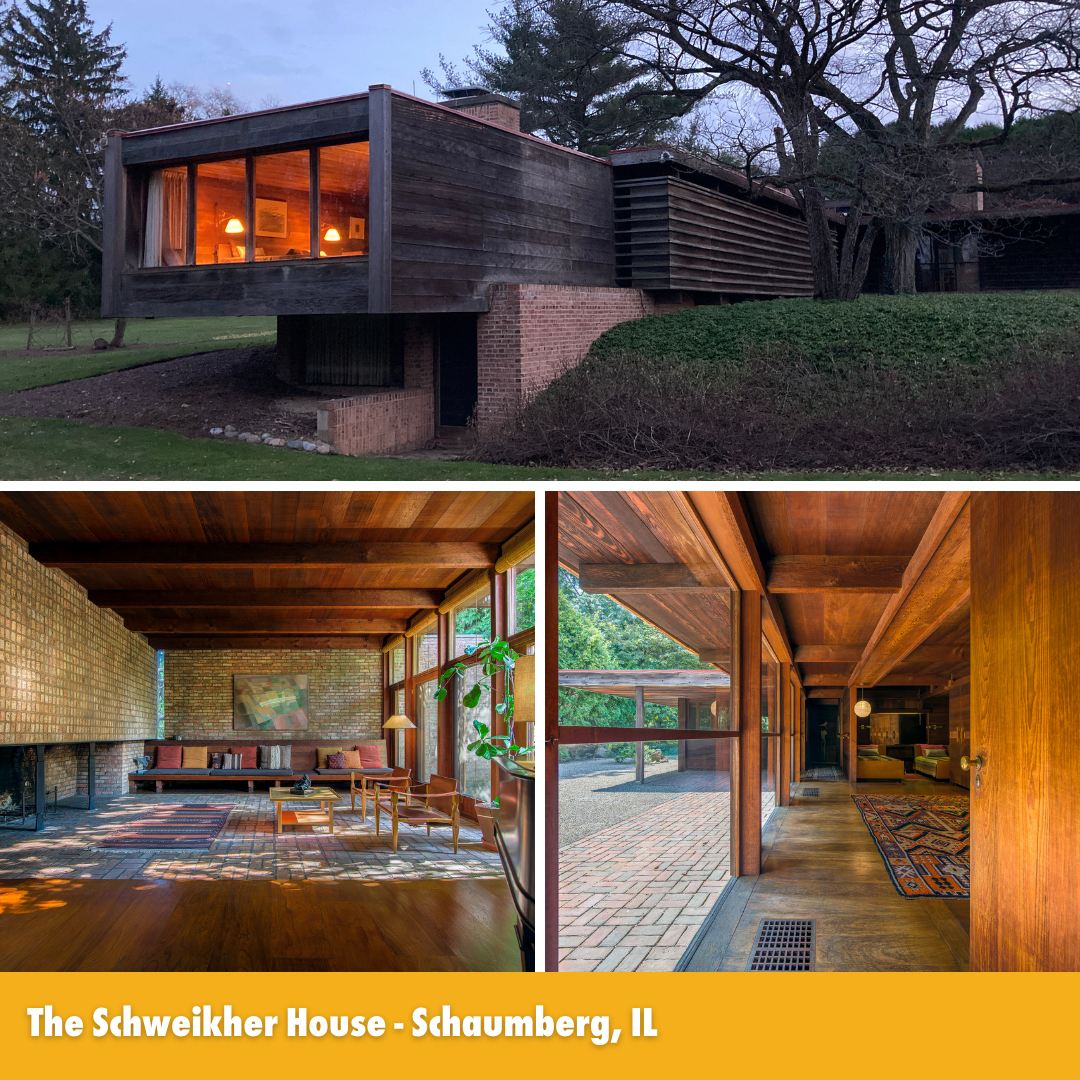 Voting for the 2022 Best Places in Local Government (aka the #ELGLKnope) Round of 32 opens on March 7, 2022 and closes at midnight PT on Friday, March 11, 2022. One vote per person. Learn more about this award online.
---
The Schweikher House
Schaumburg, Illinois 60193 
Year(s)/Era:

1938 to Present, Modernism 

Type of Place:

Building  

Nomination:

The Schweikher House is an architecturally important modernist house and studio designed by Paul Schweikher for his family. Made of just wood, brick, and glass in 1938, the House uniquely combines traditional Japanese principles inherent of the Prairie Style along with an American barn vernacular, and exists today in a nearly original state thanks to the second owners. Martyl and Alexander Langsdorf, a prolific abstract landscape artist and creator of the Doomsday Clock as well as nuclear physicist on the Manhattan Project, respectively, meticulously cared for the house for over 60 years.

The original plan for the surrounding grounds was designed by noted landscape architect, Franz Lipp.

The Schweikher House thrives today through a successful public-private partnership. The Village of Schaumburg owns and maintains the house and grounds in collaboration with the non-profit Schweikher House Preservation Trust, which provides preservation guidance as well as overseeing programs, events, and tours of this unique house museum. 

Most notable attribute(s):

The pristine condition of this early 20th century modernist design consisting of simply wood (California Redwood, Oregon Douglas Fir), brick (Chicago Common Brick) and glass offers visitors a serene experience of superb architectural design. 

Special designations or recognitions:

The Schweikher House is listed on the National Register of Historic Places, it is locally landmarked under the Village of Schaumburg and it has been named to AIA Illinois' 200 Great Places

Three words to describe:

Welcoming, Warm, Elegant 

Anything else to share?

The Schweikher House offers insight into the convergence of important architecture, art and science in a warm and welcoming built environment. 
Local Government:
Village of Schaumburg 
Schaumburg, Illinois 60193 
---