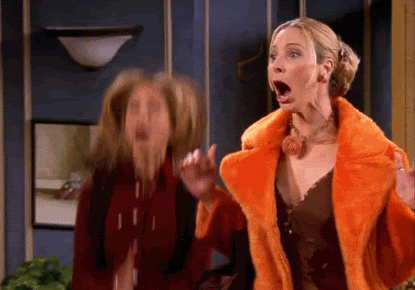 Do you feel that hum of excitement in the air? Are your fingers itching with anticipation to log on and experience the new ELGL membership portal? Or am I the only one?
I'm really excited to announce that we're turning off our clunky, Excel-based system that causes problems for both our members and our management team, and turning on a new membership portal that will neatly house membership information, a member directory, self service job posts, event registration, our email newsletter, and more.
A bit of background: when we started ELGL we truly thought it was going to be a little lunch crew that got together for fellowship and information sharing. As time went on, and as the group started to grow, we hacked together some systems for making things "members only." And then we grew more, and so we installed a plugin for ELGL.org that most of you have probably grappled with when joining or renewing your membership. The plugin is designed for blog content only, and so we've had no connection between our members database and our events, activities, etc. Like so many organizations, we were bootstrapping as we went along, putting small patches over issues to continue to grow and thrive.
This year, the Board of Directors made the decision to invest in a membership platform that reflects what ELGL has become: an international professional association. We selected Member365 because their product is, simply put, perfect for ELGL's needs. Over the last three months, I've been working with the tremendous Danny LeCouffe on implementation. The poor guy has had to listen to me squeal and clap with delight every time we reach a new implementation milestone. I think he's worried I might have a heart attack when we truly "go live" with the system.
And, that's going to happen this week!
You'll start to notice some changes to ELGL as the features are implemented. The biggest change you'll see on the blog side is that our job postings are now in the membership portal. The jobs database is searchable by state, local government department, and job type. It's really cool. And, for our All-In and Jobs-Only members, you'll now have self service access to post jobs to the site. This means that you can log on, post your job, and rest assured that everyone in the ELGL network will see it.
The other item I want to make people very aware of is that some of our "members" are technically lapsed in their membership in ELGL. For a long time, we didn't have an automated system to notify people when their membership expired – we implemented those emails about six months ago. And if you haven't been looking for a job (which required an active membership to access) you may not have known that your membership had expired.
So, even if you've been actively participating in ELGL stuff, reading our content, attending our events, organizing activities – you might find out when you log on that your membership is expired. Signing back up is super easy and straightforward, so it won't take long to ensure that you're back on our membership list.
I anticipate there will be some hiccups and bumps in the road this week – there always is when you're launching a new system. If you run into any problems, just send me an email, Tweet at me, or text me. And if you like the new system, please send a Tweet or post of thanks to the ELGL board. Making big investments in new technology is always a little scary, but they've done a tremendous job helping ELGL grow and thrive.
Over the next few days, I'll be doing more posts with information on how to use the new system with screen shots and step by step instructions based on feedback I'm receiving from you.