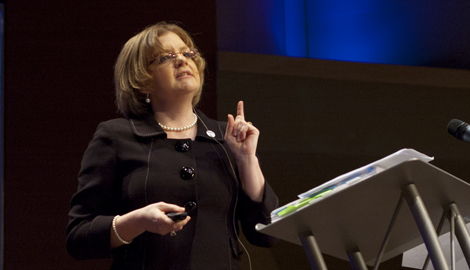 Jane Heisler tweeted ELGL the following, "The motion to hire Ms. Couch failed at Council this morning."
RSVP: Forum with Tiffany Couch, Forensic Accountant
Council schedules last-minute meeting on water project audit
Written by Kara Hansen Murphey, Lake Oswego Review
The Lake Oswego City Council today scheduled a Friday meeting to consider hiring Tiffany Couch to conduct a cost-benefit audit of the Lake Oswego-Tigard Water Partnership.
Couch, of Vancouver, Wash.-based Acuity Group, is a forensic auditor. The meeting will take place at 10 a.m. Friday at city hall, 380 A Ave.
It stems from a discussion Tuesday, when Councilor Karen Bowerman suggested the council consider hiring someone to analyze the water partnership projects.
Mayor Kent Studebaker sent the council an email Wednesday evening about the plan.
"Karen has found a very qualified person," he wrote. Studebaker said he felt that although the city manager could hire her for $4,500 without the council's approval, he wanted to take a vote Friday morning.
Continue reading: Council schedules last-minute meeting on water project audit
Related article: Lake Oswego City Council to consider audit of water partnership costs at Friday meeting