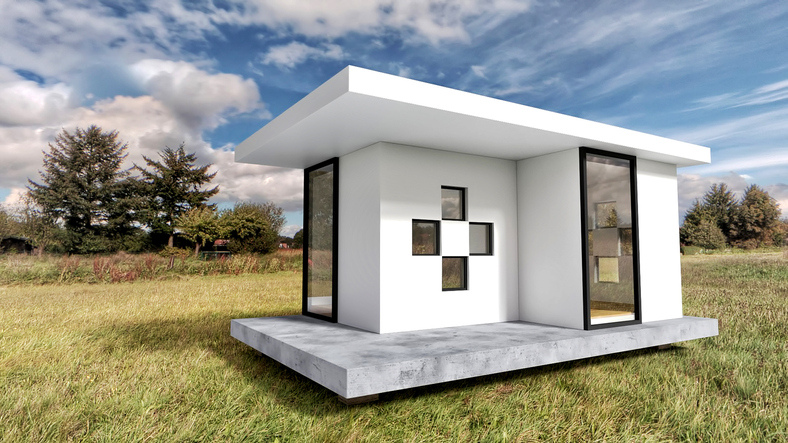 Today's Buzz is by Meredith Trimble, Sr. Content Specialist with Tyler Technologies, Inc., and former Acting Chair, Farmington, CT Town Council (Twitter, LinkedIn)
---
What I'm reading: ICMA Public Management Magazine
What I'm watching: NPR's current events special coverage
What I'm listening to: Content Marketing Institute's The Weekly Wrap Podcast
---
If HGTV's Tiny House, Big Living's eight seasons are any indication, tiny houses are gaining in popularity across the country. I encountered this myself the last time I was running for election and knocking on doors. A younger resident stopped me in his driveway to know if he could build a tiny house on his property. The whole concept of a "tiny house" was new to me, and my running mate and I had no idea what the applicable zoning or property tax rules were (if there even were any). As it turned out, in the Land of Steady Habits, zoning regulations prohibited such structures.
An Emerging Trend
If residents in your jurisdiction are interested in this trend, it might be worth a minute to find out if they're allowed, and to also be prepared for appraisal and tax implications. While appraisal and tax nuances can bore the average resident, they essentially provide the revenue from which we operate and are therefore valuable as well as fascinating.
As I learned recently in a presentation by an appraisal-expert colleague, the average new home is 2,598 square feet. In contrast, the average tiny house is between 100 and 400 square feet. More than 2,000 could fit on the Golden Gate Bridge. While it might feel intuitive that tiny houses could create high density, people are drawn to tiny houses for different reasons. Some want to minimize their carbon footprint or be off the grid. Villages of tiny homes have been created in the aftermath of natural disasters such as after Hurricane Katrina. In some cases, it's a financial decision for those who can meet their needs in a smaller space.
The movement can be traced back to 1854 when Henry David Thoreau wrote Walden about a 150-square foot cabin. Other blueprints evolved over the decades to include 1973's Shelter, by Lloyd Khan and Bob Easton, and 1987's Tiny Houses: Or How to Get Away from It All, by Lester Walker. In 1997, Portland, Oregon, became one of the first jurisdictions to allow homeowners to build accessible dwelling units.
Today, tiny house owners have surprising demographics. Eighty-nine percent have less credit card debt than the average American, and 60% have no credit card debt at all. With the national median tiny house cost of $59,000, 68% of owners have no mortgage. There's definitely something to think about in that.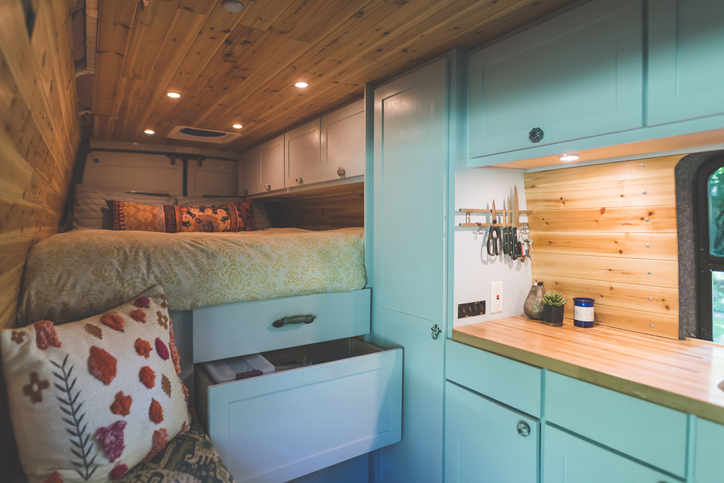 Permitting and Valuation
Building codes vary by location. In many jurisdictions that have zoning regulations, like my own, these homes are too small to meet code. States including California, Washington, Oregon, and Texas are currently on the forefront of accommodating tiny homes.
In Indiana jurisdictions, for example, there is no building code outside of the cities. There, regulations value land and buildings separately; the value of land is based on location.  The value also accounts for improvements to the land that accompany most tiny houses such as wells and septic. That generates the base price for a home site that would support any type of structure, whether it's one of these tiny houses, or a modular, mobile, or stick-build type structure.
When valuation services such as Marshall & Swift don't allow for dwellings under certain square footage, local governments can use extrapolation or interpolation by taking values down to the required level. There are the economies of scale. The more you have, the less it costs per square foot, therefore, the less you have, the more it costs per square foot. You can actually develop your own valuation baseline through this extrapolation.
In areas that contain a number of tiny houses, jurisdictions can also trend them using market sales. Hawaii, with a significant yurt population, has a model that includes structures under 300 square feet. Hawaii's core logic and additional insight around tiny homes can be found at the International Association of Assessing Officers' site, IAAO.