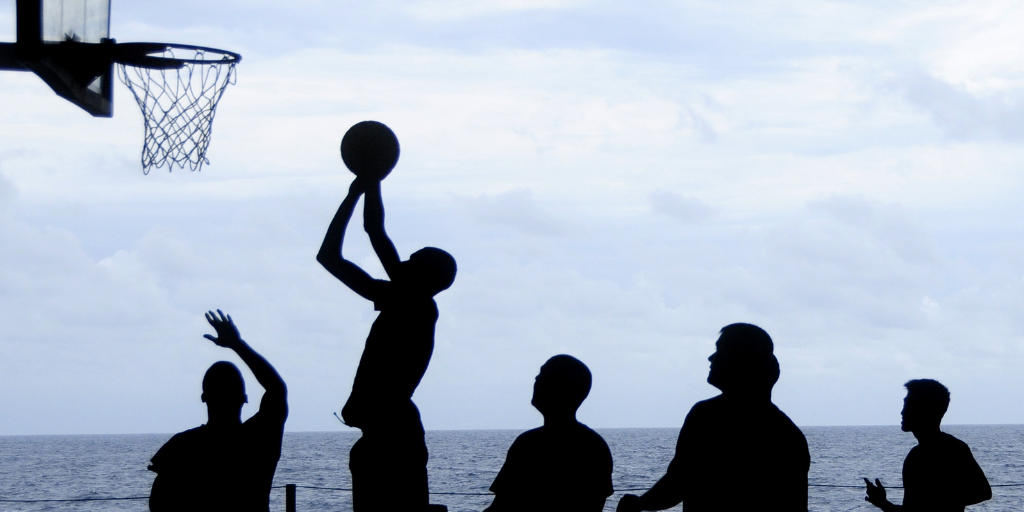 What I'm watching: Christmas Movies of course!
What I'm listening to: The Nod
---
I don't know about everyone else, but I will admit that I am feeling burnt out! This year has had its fair share of ups and downs like any other, and even though 2018 is coming to an end, I know that I still have a lot of work to do.  It is also that time of year where I start coming up with my 2019 goals. I immediately start saying things like, "I'll start this goal come January 1st, because I'm not feeling too motivated at the moment.  It has been a long year, and I just don't feel embarking on this journey just yet". 
Whenever a deadline approaches, or I start coming up with new goals for myself, I always think about what my high school basketball coach would say during conditioning drills.  He would yell something like, "Fourth Quarter! Fourth Quarter! Pretend it's the last few minutes of the game and you're down by one point! Hustle!".  Although this was motivational during what most people believe is the worst part of practice, after the drill he would remind us that this applies in more ways than one.  Not only should we go hard at the end of a game, but we should have a fourth quarter mentality at all times.  It does not matter if it's the beginning of the game, or half time—you shouldn't wait until the end of the game to go hard.
Working in public service is very rewarding, and I know that all of you work extremely hard to make sure your communities receive the best service that local government has to offer.  Sometimes this means having to work ten hour days, picking up slack when your team is falling behind, or having to listen to residents complain about something you have no control of.  It can certainly be draining at times, to say the very least. 
But today I challenge you to continue pressing forward.  As you wrap up your end of year projects and reports, really push yourself to put forth your best effort.  It is so easy for us to mentally check out of work mode as the holidays approach, so really make an effort to make the most of every work day.  Also, choose to be proactive in matters that have caught your attention,  instead of procrastinating until the new year begins.  Clean your desk, reorganize your files, write that proposal, clean out your inbox…start making progress on things you have your heart set on accomplishing.  Although there are only 11 days left in the year, remember that you should never put off tomorrow what it is that you can do today. Finish strong, and don't wait until January 1st to start crushing your goals!