The Midwest chapter hosted its Lunch and Learn event at the Village of Oak Park and Patrick Rollens is here to give us the break down of how it went and what they learned. Oak Park TV Manager, Joe Kreml, spoke about operating a YouTube account on a budget.
The Recap
Last week ELGL's Midwest chapter gathered at the Village of Oak Park for a pep talk on YouTube. The featured speaker was Joe Kreml, VOP-TV Manager for the village and the man behind Oak Park's series of award-winning videos. The audience included ELGL members from Lombard, Morton Grove and Elk Grove Village, as well as a colleague from Strategic Government Resources.
Joe's presentation focused on giving aspiring videographers the confidence to create an idea, defend it during the often-frustrating approval process, and produce an engaging finished product for YouTube. It's not surprising that Joe's most popular videos lately have been the exact opposite of the typical dry, staid programming you expect from local government. Check out the VOP-TV highlight reel below, which features brief excerpts from a number of topics, including local dining, parks and rec, economic development and local interest profiles.
For the benefit of ELGLers who couldn't attend and might be interested in video production and YouTube, here are Joe's Top 5 Tips for Making a Great Video.
1. Know Your Audience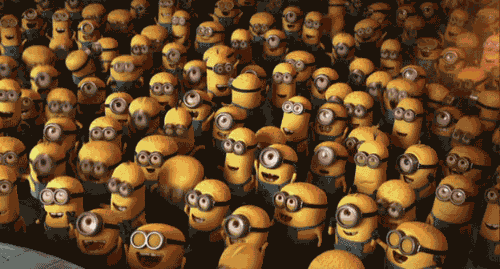 Who will watch this video? Is it being made to check a box on some grant application, or is there an actual civic message you're trying to communicate? Some video ideas sound great in the board room but don't translate well to the short, punchy attention span audience on YouTube. The best videos are the ones that have a strong hook, broad public appeal and engaging subject matter.
2. Show, Don't Tell
Try to let the visuals tell the story. Voiceover and scripting should be minimal, especially if you're dealing with a topic that has spectacular visuals, like a puppy parade or a swimming pool opening.
Avoid giving an exhaustive description of the subject matter – instead, craft a tight narrative using only the best, most interesting bits. At VOP-TV, scripts typically start out long and get trimmed down into short, tight affairs over several rounds of editing.
3. You Can't Please Everyone
This is a big one, but tough to achieve depending on your local municipality. Videos produced "by committee" with input from every possible stakeholder are just doomed to fail. The classic example is one we've all seen before: the good ol' downtown development video. The draft concept might call for interviews with the chamber of commerce, the city economic development agency, the zoning department, the manager's office, the developer, the new commercial tenants … and before too long, the video has lost focus and is just 10 minutes of talking heads thanking everyone under the sun for their input and dedication to this new initiative. The videographer needs to be empowered to make creative decisions independent of the various perceived obligations of the stakeholders.
4. Put the Best Talent on Camera
A good place to look for on-camera talent may be within your own organization. Employees who are truly passionate and excited about their jobs are often great on-camera ambassadors. At VOP-TV, Joe relies on various staffers around the organization for on-camera work, beyond just the traditional communications or manager's office team. Elected officials will often want to be involved in videos, and that's fine, but be sure to use only the best bits from all your various contributors. Most videos don't benefit from long, unbroken segments where a mayor or department head is talking directly to the camera.
5. Keep it Short and Sweet
Joe's videos have trended shorter over the years, with most features clocking in anywhere from 60 seconds to 6 minutes in length. It's the rare topic these days that merits a 10-plus minute long video. Luckily, this plays well with the YouTube crowd, which likes brief, high-energy videos. We embed these videos on social media and encourage residents to share them around their networks.