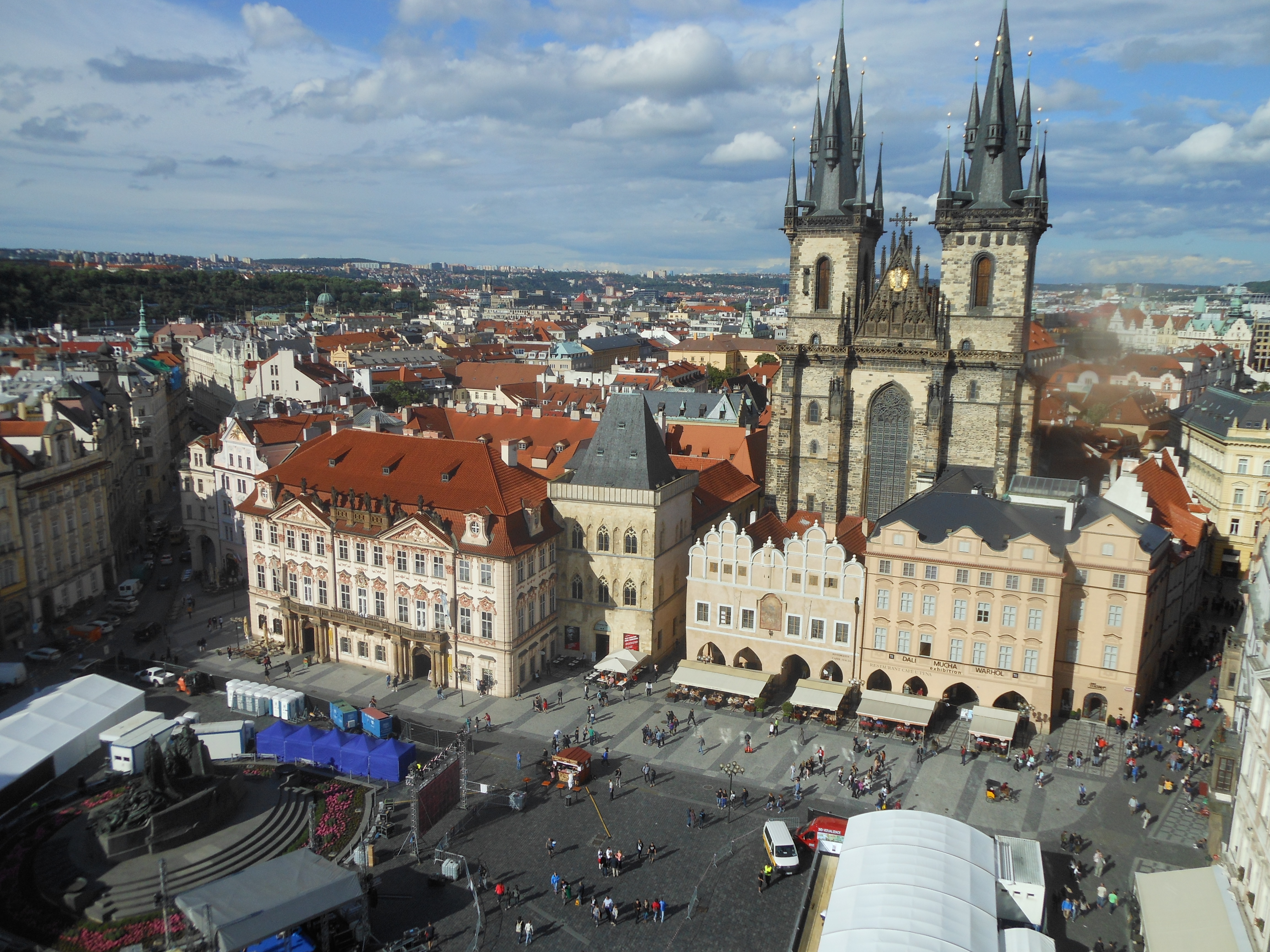 This is the second part of a multi-part series chronicling Zoe Monahan's travels to the ICMA International Regional Summit. Read more about Zoe in installment #1.
The ICMA International Regional Summit is off to a great start! I am happy to report that the flights were a breeze and my luggage made it to Prague, which is always the best way to start off a trip!  The ICMA International Committee also started off well at the Starhov Monastic Brewery.  The ICMA Committee emphasized the "I" in ICMA.
The importance of the "I" started to become very clear on day two of the conference since we had the opportunity to learn more from our international partners. There is a lot to share as we face similar issues at one time or another. Although, the day started off with a commute by tram, in the rain. It is amazing how walking in the rain and starting your day off soaking wet with your fellow conference attendees can bring you all closer together, as everyone hopes for a hot cup of coffee.
After we survived the rain, we had the opportunity to visit the Office of the Government of the Czech Republic and the Residence of the Mayor which are both used as government offices. First of all, the buildings, and architecture in general, are beautiful. Next, it was very interesting to learn about the forms of city management in other countries and the challenges they face. It was fascinating to learn about the City Manager position can differ from county to country.
There are many common challenges facing governments today. One interesting theme was the topic of consolidating local governments.  This was an interesting topic because there does not seem to be a one size fits all solution. There are a number of factors to consider, including community identity, local revenue, the right size of a municipality, the requirements to be a city, etc.
The sun came out for our tour of Old Town Prague. We had the opportunity to tour the clock tower and see the amazing panoramic views.