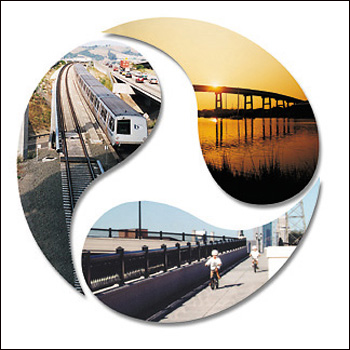 Oregon ITE and WTS Portland
We want to share information on two organizations: the Oregon Institute of Transportation Engineers (ITE) and Women's Transportation Seminar (WTS) Portland.  These groups are doing great work advancing transportation causes and providing learning opportunities for people who are interested in transportation.  If you are interested in transportation and want to keep updated then consider joining these organizations and attending their events.
Oregon ITE
Connect: Twitter and World Wide Web
The Oregon branch of ITE strives to facilitate:
"..the application of technology and scientific principles to research, planning, functional design, implementation, operation, policy development and management for any mode of ground transportation. Through its products and services, ITE promotes professional development of its members, supports and encourages education, stimulates research, develops public awareness programs and serves as a conduit for the exchange of professional information."
You can find out more about the organization and their upcoming events here: http://www.oregonite.org/. Their next event is an all-day workshop, which will focus on the Future of Transportation Engineering. Here is the information:
WHAT: All-day Workshop on the Future of Transportation Engineering, featuring sessions on: The Impact of Transportation Journalism; Driverless Vehicles; Transportation Safety Programs; Alternative Intersection Designs; Alternative Performance Measures; and Designing to the Peak Hour.
WHEN: January 28th from 8:15 am – 3:45 pm
WHERE: David Evans & Associates, 2100 SW River Parkway, Portland OR 97201
RSVP: Register for the event here.
WTS Portland
Connect: Facebook, LinkedIn, Twitter, and World Wide Web
WTS is an organization that strives to build the future of transportation through the global advancement of women.  WTS is helping women find opportunity and recognition in the transportation industry.  Through its professional activities, networking opportunities, and unparalleled access to industry and government leaders, WTS is turning the glass ceiling into a
career portal. The Portland branch was founded in 1985 and boasts 240 members. Their next event is this Wednesday January 27, here are the details:
WHAT: Women, Transportation, Leadership Reception
WHEN: January 27, 2014 from 5:30 pm to 7:30 pm.
WHERE: PunchBowl Social 340 SW Morrison, 3rd Floor, Portland, OR  97204
RSVP: Register for the event here.