Updated: November 7 at 10:51 CST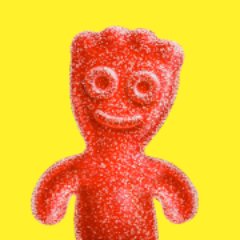 I'm sitting on the UTSA campus, finalizing the presentations for today's #ELGLInspire and soaking in the college vibe. Seriously – the best part of my job is visiting campuses and being reminded of the hope and energy that universities exude. I'm really excited for today's event – it's our biggest yet with 75 attendees. Plus I get to see my dear friend Casey Camors (who is getting her PhD in accounting at Texas Tech), and meet IRL some of my ELGL friends who I've only admired from afar.
This morning COSA woke up to election results that are contrary to what most of us good-government folks hoped for: both Propositions B and C passed, and while I'm guessing there will be court challenges, it definitely sends a message about the city manager's office, and the collective bargaining power of public safety employees.  I'll be following this closely and hopefully will share some podcast and blog content with ELGL soon.
I went for a walk along the Riverwalk this morning (question for COSA community members – WHAT is making my allergies so horrible here?!) and I saw a bunch of people headed to a conference at the convention center. Many of them were wearing Sour Patch Kids polo shirts. I'm not sure if it was a SPK (that's what I imagine they call it, "in the biz,") convention, or maybe just a candy convention?
But it got me thinking about today's #ELGLInspire event and our goal of inspiring students to a career in public service. Watching all of those people walking to their SPK convention made me even more grateful for the work that ELGL members do for local governments. I'm sure SPK events are great, but those guys aren't changing the world like ELGL members are on an hourly basis.
Updated: November 6 at 7:17 CST
I made it to San Antonio after what seemed like a very long travel day… can't decide what made it seem so long… was it knowing I was out of pocket (or at least at the very touchy whims of Go Go Internet in the sky…) during election day and early returns, or the fact that I chose to watch "Crazy Stupid Love" and cry my brains out during the sad parts of the movie?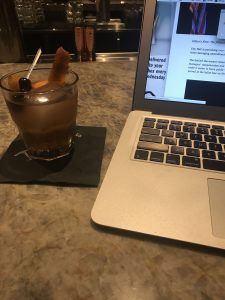 Regardless, I made it, got my rental car (and that's another blog for another day – disruption of the car rental industry needs to happen and we can't let Big Car Rental stand in the way… it was a complete mess at the COSA Rental Car counter today), and made it to my hotel.
I'm now sitting in the hotel lobby watching election returns, having an Old Fashioned, and reading and thinking about the two ballot measures that the City of San Antonio voted on today. Here's a news story, and a summary:
The controversial propositions were brought about as a result of a petition drive conducted by the San Antonio Professional Firefighters Association.
If adopted, they would make it easier to get referendum votes onto the ballot, allow the fire union to call for binding arbitration in contract negotiations and limit the city manager's pay and term of service.
Obviously, these proposed measures would have a huge impact on the culture and climate of COSA and I'm interested in how they fare later tonight, and also to hear from the #UMAST conference attendees (most of whom, I've recently learned, are COSA employees).
Most notably, ICMA Executive Marc Ott and Texas City Management Association President Chris Coffman co-authored an op-ed about how the measures threaten the city's financial sustainability, and that: 
"Proposition B would place arbitrary caps on the city manager's tenure and salary, limiting the position's term to eight years, which would hurt San Antonio's ability to attract the best and brightest talent to one of the fastest growing cities in the Unites States."
In essence, Proposition B would place term limits (and a salary cap) on the chief administrative officer of the city. What are your thoughts on this? I agree with Ott and Coffman's assessment on Prop B and would love to hear your thoughts too (use the comments below).
And on a purely anecdotal note – as I was driving in the [hellacious] traffic from the airport into downtown, it struck me how gigantic the San Antonio skyline is. This is a major city, with major city challenges.
It's short sighted and naive to think that anyone can do this job and that a major recruitment effort (and compensation package) won't be required.
I'll close this blog post with a quote from the COSA mayor on the three measures:
"All three of them are designed to create gridlock in city management, in city government so that special interests can force themselves into the decision making and it's wrong," Mayor Ron Nirenberg said in September at an opposition rally. "It's going to cost money. It's going to raise taxes, and it will lower the services that citizens need and expect."
Monday, November 5:
I'm headed to San Antonio tomorrow for the #ELGLInspire event on the UTSA campus on Wednesday, and also the UMAST conference on Thursday!
I'm excited for the ELGL events, to be in Texas on Election Night, to hunt down those amazing brisket-grilled-cheese-sammies that Stacy introduced to us at #ICMA2017, and to see ELGL members at both events. (I'm not excited about visiting such a great city without my favorite Real World friends. Here's a video I'll be watching on repeat as I miss these faces…)
UMAST is the Urban Management Association of South Texas and I'm continually impressed with the group's professionalism and event planning. Here's the conference program, and I'll be live tweeting from the SW ELGL account during the entire conference.
My session at UMAST is titled "On Demand Local Government Trends."
Here's the session description:
Brainstorm about the local government trends that you're most interested in, tweet them to @elgl50 and @kowyatt, and Kirsten Wyatt from the Engaging Local Government Leaders (ELGL) network will curate an on-demand presentation about those topics. We'll also have sticky notes for you to write down the trends you want to hear about at the registration table if you're not on Twitter. It's like Netflix, but instead of shows and movies, it's local government trends and topics.
What topics would you want to hear about during this session? Share your ideas with me on Twitter or send me an email and I'll dig into ELGL's blog, webinar, and podcast libraries for solutions that you can put into action in your communities.