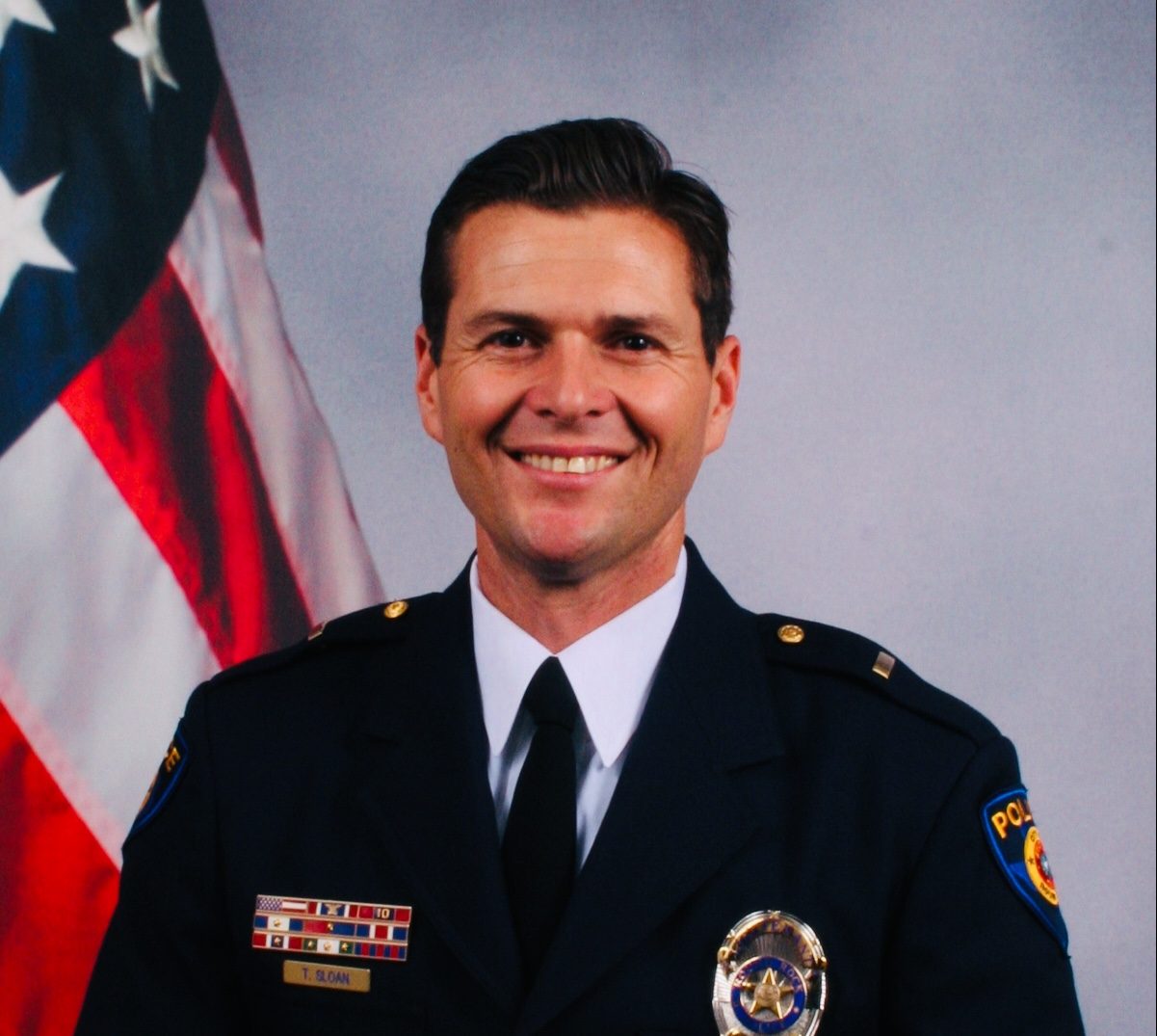 #ELGLInspire is coming to University of Texas Arlington on February 19th! Learn more about our event speakers in these brief profiles, and connect with them before and after the event! To find information about all of the speakers, visit the #ELGLInspire homepage.
---
Tom Sloan
 Patrol / Canine Unit Lieutenant
---
What was the very first paying job you held (that you paid taxes on)?
I grew up on cattle ranches in Queensland, Australia and Central Texas. Some of my earliest memories included riding horses and checking on fence lines and pregnant heifers having trouble calving. My after-school chores usually consisted of feeding and doctoring sick cattle. Summer breaks always had me in the pens working cattle for shipping. All was hard work. None of it paid. My father owned the ranches, and it was expected I work the family business as a kid, because "it will build your character."
Opting for something that would pay in a field I had a lot of experience in, I took a job at the local livestock auction at age 15. There, I sorted cattle for the Wednesday sale, unloaded and loaded cattle trucks and helped the veterinarian. I worked there almost every day after school and on most weekends. I spent my summers there and was on-call to loadout trucks at night. I was paid a whopping $7 / hour, but I usually turned in a weekly timecard of 50 to 70 hours. I worked at the auction throughout high school and had experience in almost every position at the auction. I was allowed to try auctioneering my senior year, and that's what started me on my path that ultimately led me to where I am today. Following a few amateur attempts at talking fast, and really enjoying being behind a microphone, I took a job at the local radio station as a news broadcaster. From there I transitioned to a military journalist and gained a passion for public service. Police work was the obvious option for a career.
What was your: undergraduate institution? Graduate institution? What was/were your degree(s) in?
I did everything backwards. I don't recommend it. It wasn't easy. I didn't work on my formal education until after I was a tenured police officer, married and had children. I attended the University of Phoenix and obtained my bachelor's degree in criminal justice administration while working fulltime and raising a family. Some of my credits earned from the Department of Defense journalism school transferred. That was nice. However, I strongly encourage young people seek formal education early on and when they have less responsibilities. I'm in the process of obtaining my master's in criminal justice leadership and management from Sam Houston State University.  
What class(es) (if any) are applicable to your job today?
All criminal justice classes are applicable to my profession. However, communication and management skills are vital. The most effective criminal justice leaders are those with exceptional communication skills. Seek ways to improve writing, speaking and leading.
What book are you currently reading? Would you recommend it?
"How I raised myself from failure to success in selling" by Frank Bettger. Yes, I highly recommend it. Everything is life is sales. If you can learn how to sell a product, you can sell an idea. The ability to sell ideas is a key ingredient to success in public service.
What's the best networking advice for job seekers you've heard or shared? 
Get involved. Volunteer. Intern. Shadow the person who has the position you want. Then, learn about that person's boss' position. None usually pays money. What it does pay you in is experience, and it shows those who are in control of hiring that you're invested. It shows your character. Businesses hire character over skills.  
What's the fastest way to NOT get a job or internship with you? (e.g. what should potential applicants avoid doing if they were to ever interview with you for a position).
I need to know who you are. I start learning about you well before we ever meet. Your interview process started well before you realized it. Did you respond to my emails and phone calls right away? Did you show me you have attention to detail by following instructions? Did you show up early, on time or a few minutes after? When we meet, don't give me excuses or embellish.  
Why should an undergraduate student consider a career working in local government?
It's public service. It's fulfilling. Anyone considering a career in local government likely has a servant's heart and feels good about making a difference and being an agent of change. Local government employment is so broad and opens so many doors. The reputation you build from public service can translate to success in any industry.
Do you have a work or life motto? What is it?
"Do today what others will not, so you can do tomorrow what others cannot." Smoke-jumper's creed.