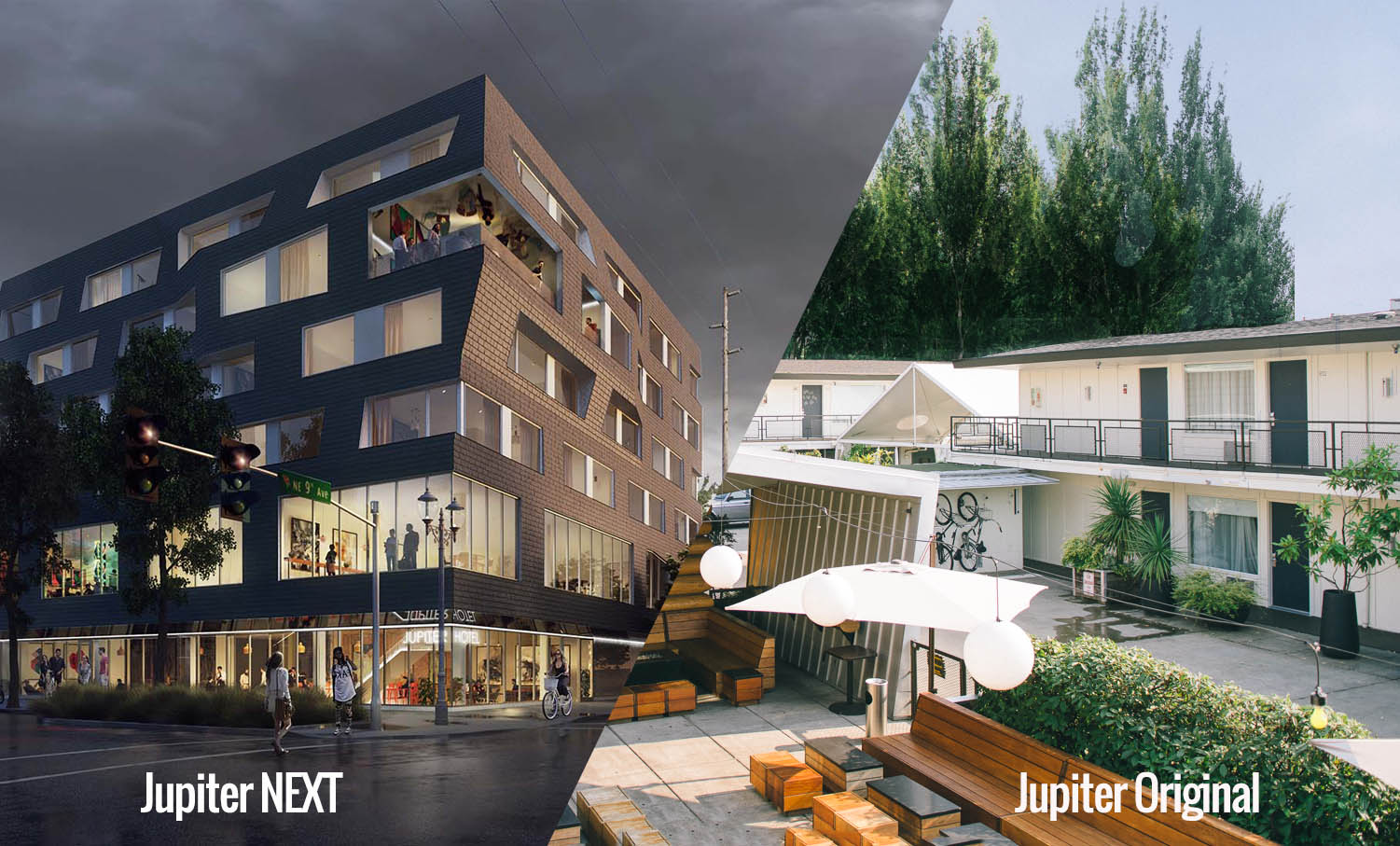 If you made a hotel reservation for #ELGL20 in May, that reservation has been cancelled. You must rebook for the new October dates using the instructions below:
---
The #ELGL20 hotel is The Jupiter. Please follow the below directions to book your room. We have a variety of rooms negotiated at prices ranging from $119-$159/night.
---
Online

To book your room at the special group rate until September 22nd please follow the instructions below:

Go to: jupiterhotel.com
Click:  the "Book Now" button in the top right corner of the page
Enter: your dates
Click: "Got a Code?"
Enter: "ELGL2020″ (the booking code is case sensitive)
---
By Phone

Reservations can also be made 24 hours a day by calling the hotel directly at 503.230.9200.  Callers must ask for the "Engaging Local Government Leaders" group rate in order to receive the discounted group rate.
---
By Email

Reservations can be made by emailing the sales office at [email protected]. We do require that guests have a cc number to secure their reservations. Please notify your guests that should they choose this route we will confirm their reservation within 48 hours.
---
For any guests who would like to book shoulder dates (before or after the contracted dates), please have them call or email their reservations in. Please remind your guests that the last day to make reservations at the group rate is before September 22, 2020. 
On this date, all unreserved rooms will be released back into our general inventory and resold at our prevailing best available rates.