Winter Coat Drive – Eight Classrooms in Need of a Donor
Community Action Head Start of Washington County is a non-profit organization serving the low-income population by providing early childhood education and resources to children ages six weeks to five years of age and their families.
They have eight classrooms that have not been adopted (for a total of about 140 children.) They would like to provide new jackets for these children. Please let your friends and colleagues know about this opportunity to give back.
To assist, contact Elena Uhing,at: (503) 693-3252, EUhing@caowash.org or CPage@caowash.org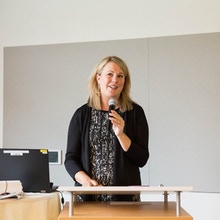 I'm the co-founder and executive director of ELGL. I love my job. Other things I love: local government, my family, my dog Michael Jordan, sandwiches, naps, books, and skee-ball.