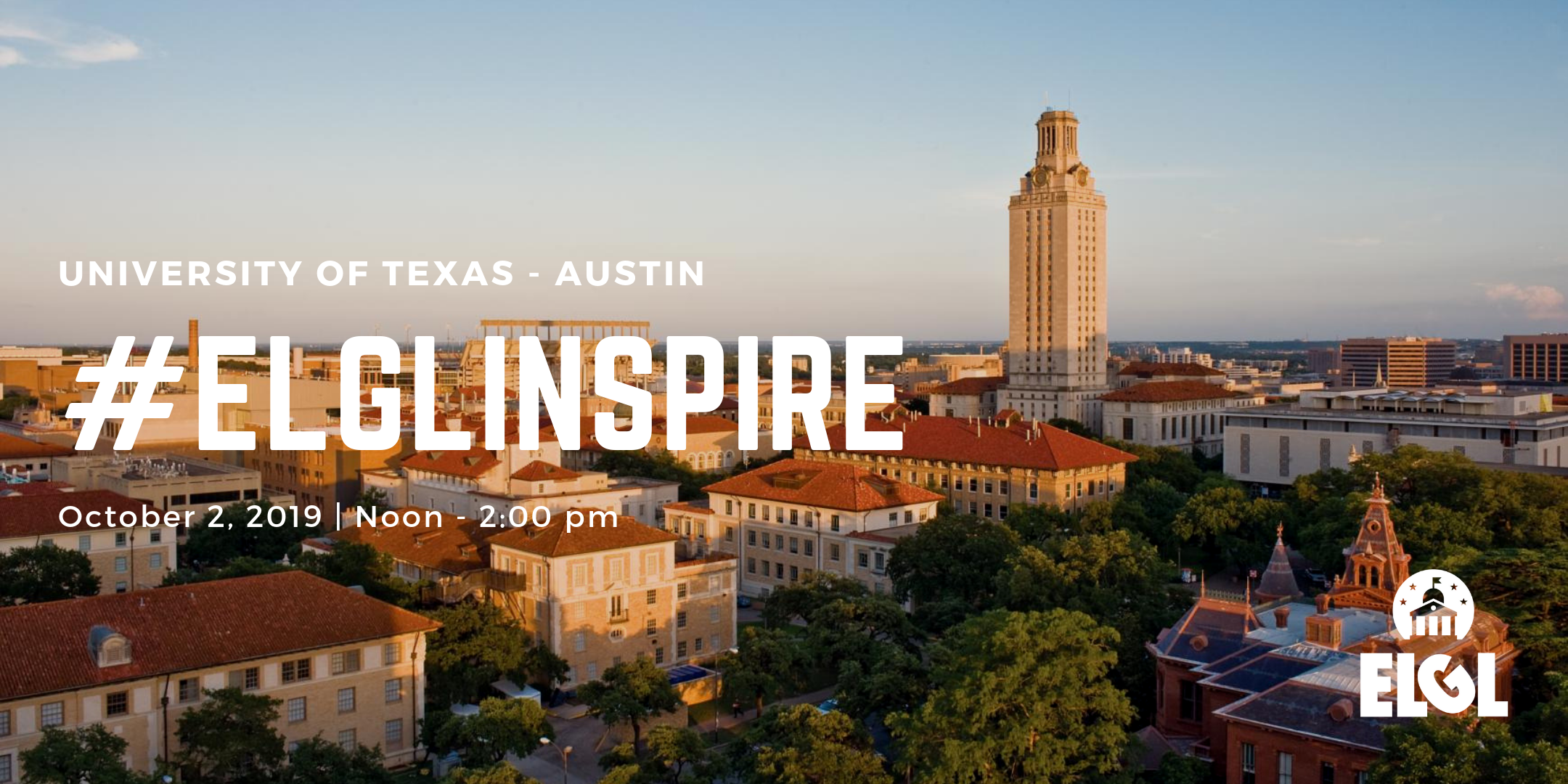 #ELGLInspire is coming to UT Austin on October 2, 2019!  Learn more about our event speakers in these brief profiles, and connect with them before and after the event!
---
Robert Isbell

Fire, Round Rock Texas
---
What was the very first paying job you held (that you paid taxes on)? 
Firefighter – 1982…..
What was your: undergraduate institution? Graduate institution? What was/were your degree(s) in? 
Grand Canyon University – BS, Public Administration
Grand Canyon University – MS, Executive Leadership
What class(es) (if any) are applicable to your job today? 
Data Analysis, Math, Technical Writing
What book are you currently reading? Would you recommend it? 
"The Making of a Manager" -Julie Zhuo. And yes.  I read many business books.
What's the best networking advice for job seekers you've heard or shared? 
Do your due diligence on what you're getting into.  Many folks work hard to get the job and then realize, it's not what they had in mind.
What's the fastest way to NOT get a job or internship with you? (e.g. what should potential applicants avoid doing if they were to ever interview with you for a position). 
Act like you know more about the job than the interviewer.  Be humble and just connect with the interviewer.
Why should an undergraduate student consider a career working in local government?
It's the greatest form of government because it's closest to the people it serves. If you have a desire to serve and make a better place for a community, then local government is where it's at!
Do you have a work or life motto? What is it? 
"Don't let your Role determine your Purpose" – Walt Disney