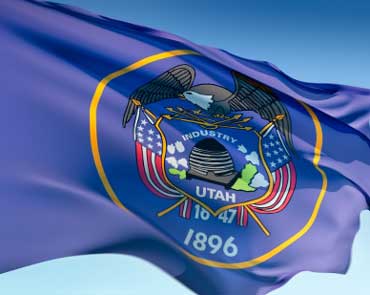 [youtube http://www.youtube.com/watch?v=Uv5VhuUfwC4?feature=player_detailpage&w=640&h=360]
Fifty Nifty Takeaways
What do we hope to learn from this series? We hope you will gain a better understanding of the unique characteristics of local government in each state, we hope you will learn that there are others like you who are motivated to make a difference through the public sector, and we hope you will learn that it is best to learn from other's mistakes than yours. With that said, on to the main event, the first ever installment of the Fifty Nifty which has the same feel as Opening Day in baseball, Christmas Eve, the ol' TGIF on ABC, and the Fiscal (New) Year.
P.S:  Contribute to the Fifty Nifty project by sending those names in your lil' black book to ELGL. Here's who is on the list so far: Updated 7/8: Contribute to the Fifty Nifty Project
Our Take on Utah
[youtube http://www.youtube.com/watch?v=J0NOgid8lqU?feature=player_detailpage&w=640&h=360]
First we thank Heather Gantz, Waldron for introducing us to Rick Davis, West Jordan city manager. Rick was very candid in his responses and offers several tips for learning from his experiences.
Our initial thoughts on Utah are limited to Karl Malone, John Stockton, Park City, the Winter Olympics, and the four-day work week. As of late, Utah has been good to Oregon as the new Sandy, Oregon city manager Seth Atkinson cut his local government teeth in Utah. When we do some quick research on Utah, we find that it is the fifth fastest growing state, and in 2012 Gallup national survey found Utah overall to be the "best state to live in" based on 13 forward-looking measurements including various economic, lifestyle, and health-related outlook metrics.
On the local level, Utah is known for producing a wealth of well-qualified managers aided by the BYU MPA program and Utah City Management Association.
Name: Rick Davis
Position: City Manager
Organization: City of West Jordan, Utah
Prior Experience: Town Manager, Town of Fountain Hills and City Manager, City of West Point
Education: Brigham Young University Bachelor of Arts (B.A.), Public Relations/Image Management and Brigham Young University MPA, Public Administration
Connect: LinkedIn, Twitter, and [email protected]
Connect with West Jordan: Facebook, Twitter, and the Web

[youtube=http://www.youtube.com/watch?v=pR-vxpWh7oA&w=420&h=315]
Before West Jordan, Davis had been serving since 2008 as town manager in Fountain Hills, Ariz., a municipality of roughly 25,000. He also has experience in municipal administration in Utah, previously serving as city manager in West Point and assistant to the city administrator and community affairs director in Sandy.
Davis earned his master's in public administration from BYU's Marriott School of Management and a bachelor's degree in public relations, also from BYU. He is a credentialed manager with the International City/County Managers Association and a member of the Utah City Management Association.
West Jordan is a rapidly growing suburb of Salt Lake City and has a mixed economy. According to the 2010 Census, the city had a population of 103,712, placing it as the fourth most populous in the state. 
City landmarks include Gardner Village, established in 1850, and South Valley Regional Airport, formerly known as "Salt Lake Airport #2." The airport serves general aviation operations as well as a base for the Utah Army National Guard for Apache and Black Hawk helicopters.
Famous residents include:
Gene Fullmer, boxer
Jordan Halliday, animal rights activist.
Wassef Ali Hassoun, U.S. Marine
Carolyn Jessop, former member of the Fundamentalist Church of Jesus Christ of Latter Day Saints who wrote a book about her own experience called Escape.
In the fictional HBO drama Big Love, one of Bill Henrickson's home improvement stores is located in West Jordan.
Lightning Round
Best piece of advice from your parents.
In a dream world, which bands would headline your retirement party.
[youtube=http://www.youtube.com/watch?v=q47JcSxIrak&w=560&h=315]
Alabama
Huey Lewis and the News
Fire on the Mountain
(Complete the sentence) Before I die I want to……
Go into space.
Most influential books in your life.  
Book of Mormon
Jesus the Christ
The Anatomy of Peace
If you could Facetime with five people (dead or alive and not including family members), who would be on the list?
Describe the inside of your car:
What's the meaning of life?
To fill the measure of one's creation
The Interview
Give us three bullet points that best describe local government in Utah.
Form of local government is regularly debated by aspiring politicians, especially during election cycles.  Some still behave as though council-manager form is a new concept.
Sustainability of local government services is of utmost concern.
Lack of revenue diversification forces over-dependence on unstable revenue sources.
We'll assume you didn't grow up dreaming about a career in local government. What was your dream job as a 12-year old? What was your first local government job? How did you end up in local government? 
When I was 12, I was quite sure that I would become a Major League Baseball player.  My first local government job was technically a volunteer/internship position with the Provo Association of Involved Merchants.  I provided the coordination of downtown merchant marketing and downtown shopping promotion. This was an agency or organization that was sponsored by the city of Provo, Utah. Although I didn't receive any fiscal compensation, the organization did provide me with an office, where I could do my homework without interruption from my five roommates.
I was not necessarily committed to a career in local government until about halfway through my graduate program. I knew that I wanted to go into public service, and I also considered a career in healthcare administration. My first step was to transition from being the public relations director of an insurance company to the public sector. A professor of mine assisted me in obtaining a position with the auditor general's office of the State of Arizona. From there, I was hired by the City of Sandy as the assistant to the chief administrative officer and Mayor.
Give us your top three career accomplishments.
Assembling the organizational structure of West Point, Utah and building that city's first downtown center.

Bringing full time fire protection to West Point and establishing the North Davis Fire District.
Surviving the Arizona depression of 2008 through 2011 without spending one dollar of fund reserves.
We often learn from our mistakes. Name one or two career mistakes that you have made that you think we could learn from.  
I believe the first mistake I made in my career was to assume that anything I said could be or would be kept confidential. The reality is that we need to behave and speak as though everyone can see and hear us. There is no such thing as "off the record."
Next, I mistakenly assumed that all of my citizens, employees, and elected officials basically wanted what was best for the community. It is important to realize and recognize that not everyone wants the city to succeed.
Our experience has been many of our friends, family, and neighbors are not well versed in what it is we do in local government, many think we are a "planner" or "mayor." Has this been your experience? How can local governments better communicate their role in the everyday lives of the community?  
Absolutely. I find that many of my family and friends know more about how a bill gets through Congress, than how an ordinance is adopted by their city council. I am frequently introduced to others by my sister-in-law as the "city planner". Unfortunately, the process of educating our citizens has to be a two-way street. We cannot inoculate them with the truth, unless they are willing to be inoculated. I have simply found that there exists little desire on the part of everyday citizens to get involved in local government on any level. So, we need to use every opportunity, one individual at a time, to educate our citizens. We can also use supporting materials by ICMA, in association with their "life, well run" campaign.
Would you encourage your family and friends to consider a career in local government?
No, not at this time. I would've encouraged it back in the 90s, but the environment has turned so antagonistic and negative that I think it's probably best to let things blow over before engaging oneself in a local government career. However, for those determined to enter into the field, I can also speak to many of the positive aspects of the career; but you have to be willing to let a lot of things roll off your back and press forward despite the negativity.
Hypothetically, if we find ourselves interviewing for a job in front of you, talk about three steps we can take to make a good impress.  
First of all, come with humility. Some new graduates expect a city management position right out of the chute. Express your willingness to serve in whatever capacity is needed. Remember, that is a new graduate, I'm going to be taking a chance on you; and I'm probably going to be doing more for you, in those first couple of years, by allowing you to gain this experience, than you're actually going to do for me.
Next, when I ask you what you bring to the table, I'd like to hear the word "integrity." Everything else, I can teach. I can't instill integrity in a person who lacks. Third, show me that your optimistic and forward thinking, and that you're hungry to learn.
Mentoring is such an important part of local government. Name three of your mentors.
(Complete the sentence) In 2018, local government will be …………
Emerging from one of the darker political eras of our nation's history as that level of governance that truly remained a government of the people.
What question(s) should we have asked you?
What do you do to relieve the stress of your job?
Supplemental Reading
[youtube=http://www.youtube.com/watch?v=0cQ2KuwNVzU&w=560&h=315]
Previous Entries
[youtube=http://www.youtube.com/watch?v=zTXFwthOyp0&w=420&h=315]