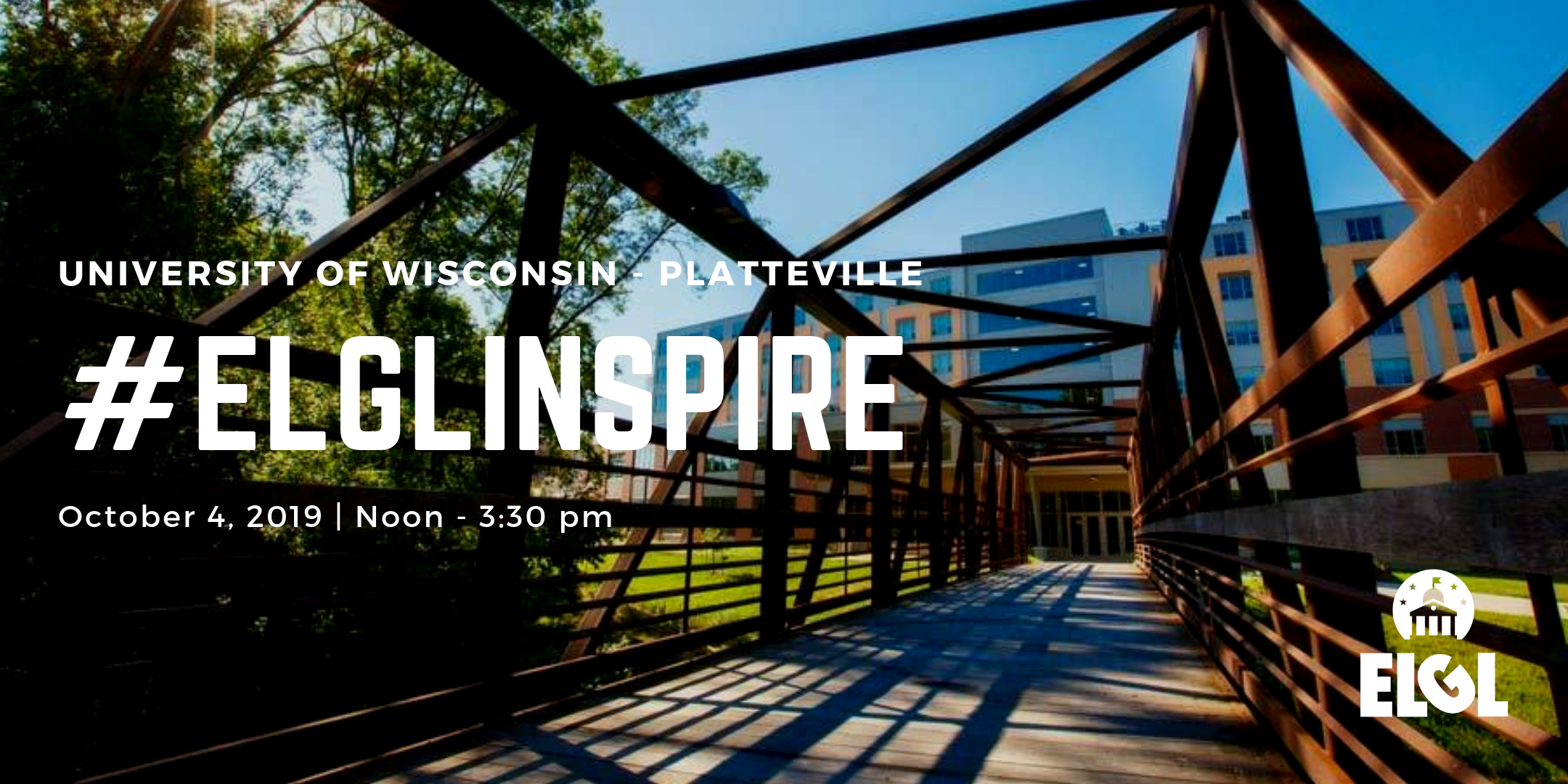 #ELGLInspire is coming to UW Platteville on October 4th! Learn more about our event speakers in these brief profiles, and connect with them before and after the event! To find information about all of the speakers, visit the #ELGLInspire homepage.
---
Troy Maggied

Executive Director, Southwestern Wisconsin Regional Planning Commission
---
What was the very first paying job you held (that you paid taxes on)? 
Kroger – I was a grocery clerk.
What was your: undergraduate institution? Graduate institution? What was/were your degree(s) in? 
Undergrad – The Ohio State University. BS in Construction Management
Grad – UW Madison. MS in Urban and Regional Planning
What class(es) (if any) are applicable to your job today? 
Public Budgeting. Policy analysis. Public Finance.
What book are you currently reading? Would you recommend it? 
Henderson the Rain King by Saul Bellow – yep. Its a good one by a Nobel and Pulitzer Prize winning author.
What's the best networking advice for job seekers you've heard or shared?
It's okay to be unhappy at work for a short time (assuming you're safe). We grow when challenged, and being unhappy is a great challenge. The perfect job doesn't always come at convenient times. Working for difficult managers or with difficult coworkers builds resilience and teaches us how to be productive in hard times. Through this, we also learn how to manage difficult people.
What's the fastest way to NOT get a job or internship with you? (e.g. what should potential applicants avoid doing if they were to ever interview with you for a position).
Speak poorly about a past employer or co-workers. Show lack of reflection on their work.
Why should an undergraduate student consider a career working in local government?
We learn how the world works and impacts human lives – how revenue is generated, how we assess value in society, how to manage in-coming mandates and programs, sources of authority….there's so much growth and value in this work.