The City of Cornelius just received notice that it won its first GFOA PAFR award, on its first attempt.  (The budget and PAFR projects are the responsibility of ELGL member Amber Mathiesen.)
Receipt of this award gives Cornelius the GFOA Budget, PAFR and CAFR Awards.   Now, the cities of Cornelius and West Linn are the only two agencies in the state of Oregon to have all three government finance awards.
Special congrats to Amber for her hard work.  Way to go, Cornelius!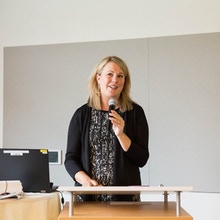 I'm the co-founder and executive director of ELGL. I love my job. Other things I love: local government, my family, my dog Michael Jordan, sandwiches, naps, books, and skee-ball.