Midwest ELGL is proud to announce another Webinar for all ELGL members to enjoy. So mark your calendars for 1:00 pm EST (10:00 am Pacific) on March 28th!
The Event
Leigh Gallagher, author of The End of the Suburbs: Where the American Dream is Moving and Assistant Managing Editor at FORTUNE Magazine, will be joining us for a webinar Friday March 28 at 10am PT. The End of the Suburbs, Gallagher's first book, was released in August 2013 to rave reviews. The book explores how the American suburbs are changing in the wake of the housing crisis and how larger forces are reshaping how Americans live. Be sure to preregister for this exciting webinar and come ready to discuss what the future holds for your community!
More about the Speaker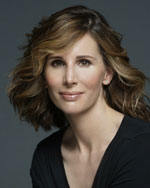 Leigh Gallagher: Is  the Assistant Managing Editor at FORTUNE Magazine and has held that position since 2010. She is responsible for FORTUNE's "40 Under 40″ rankings. She is also a co-chair of the FORTUNE Most Powerful Women Summit, speaks regularly at FORTUNE and other business, economics and leadership conferences, and she is a seasoned business news commentator, appearing on several news outlets. Prior to her current position she was a Senior Editor for Fortune and SmartMoney Magazines.  Leigh graduated from Cornell University with a BA in English.
[EVR_SINGLE event_id="28"]