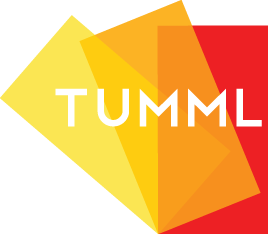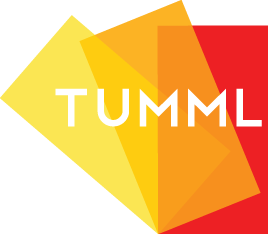 Mark your calendars for March 13th at 12:00 pm Pacific time.  The Internet is being used to solve complex local government problems, like funding for civic projects or connecting entrepreneurs. And ELGL has a webinar with the people at the forefront of this concept.  Here's the blurb on the event:
"ELGL is pleased to announce the next Midwest ELGL webinar for March 2014. Mark your calendars for March 13th at 2 PM CST (12PM Pacific) for an afternoon discussion with Clara Brenner and Julie Lein, co founders of Tumml. Tumml is an "urban impact accelerator" aimed at connecting early stage companies with developing products and services which improve urban living. Clara and Julie will share insights into their experiences and motivations to impact urban life through innovation and entrepreneurship. Also joining them will be Jase Wilson, CEO of the Tumml cohort company Neighbor.ly, a crowd funding platform which helps unfunded civic projects including dog parks and bike shares come to fruition. Don't forget to register for this intriguing opportunity to interact and discuss the impact of Tumml on modern communities."
Now let's meet the speakers:
Clara Brenner: Is the Co-Founder of Tumml and was featured in a 30 under 30 piece for Forbes magazine.  Tumml has been described as "an accelerator that works with early stage startups focused on urban innovation. Through its four-month program, early-stage companies get hands-on support, seed funding, and services to help grow their businesses." Clara graduated with her MBA from MIT in 2012 and is responsible for Tumml's partnership development, marketing, and fundraising.  Her previous experience includes urban real estate and sustainability.  Read more: MIT Alumni Profile, Forbes 30 Under 30, and Hi We're Tumml.
Julie Lein: Is the other Co-Founder of Tumml and is responsible for Tumml's day-to-day operations, programming, and financial planning.  Julie also graduated from MIT and has a background in polling and political consulting.  Prior to founding Tumml, she worked as an Education Pioneers Fellow with Revolution Foods, a healthy school meals provider for schools where she reported directly to the Co-founder and CIO on projects ranging from financial budgeting to IT information systems. Read more: Twitter, Meeting of the Minds Interview, and Hi We're Tumml.
Jase Wilson: Jase is the CEO of Neighbor.ly here's the mission of Neighbor.ly "to connect communities with new funding sources, companies with new earned media opportunities, and citizens with the community projects they care about." This includes crowd sourcing funding for restoring fountains and adding Google Fiber to neighborhoods. Read more: Can Crowd Sourcing Save Kansas City's Street Car?, Twitter, and Neighbor.ly Profile.
[EVR_SINGLE event_id="21″]