[vc_row][vc_column][vc_column_text]Dear ELGL members,
I was traveling home from Ohio and Detroit last Sunday and so I didn't get a chance to write up a report for you, so you'll get a double whammy today of updates.
What I'm reading:
Evicted by Michael Desmond
Ben Kittelson gave me this book for Christmas. Whenever Ben gives me a book, I love it, so I'm excited to read this one. Last year he gave me the Short and Tragic Life of Robert Peace and it was my favorite book of 2016. As a reminder, Ben is back to bloggin' each Saturday and he also includes his book recommendations. Plus disgusting photos of fatbergs.
What I'm listening to:
Windy City by Alison Krauss
I'm a huge Alison Krauss fan. In my dream world, I would take girls vacations with Alison and Beyonce and we'd drink white wine spritzers and watch rom coms and paint our nails together. 
What I'm watching:
Carolina's 90-83 victory over Dook!
[/vc_column_text][vc_text_separator title="Trip to OCMA in Columbus, Ohio" color="juicy_pink" border_width="3″][vc_column_text]Our trip to the Ohio City Manager's Association conference included five events in 24 hours – two mixers and then three presentations. Here are the slide decks for your review and use:
We also ate Skyline chili (my review: chili over spaghetti noodles is as gross as it sounds), reconnected with our Ohio ELGL friends, and met the highly motivated Ohio State ICMA chapter.[/vc_column_text][vc_text_separator title="Trip to Detroit to Plan #ELGL17″ color="juicy_pink" border_width="3″][vc_column_text]
From Ohio, we drove up to Detroit (my review: northern Ohio is flat and boring) to do some site visits and planning for #ELGL17. We had a chance to stay at the conference hotel, eat at a few of the places where we'll go during the conference, and visited the Eastern Market, a really cool community space. The Executive Director of the Eastern Market is one of our speakers at #ELGL17 so it was great to get some context about the Market and see it firsthand.
I'm also really excited for ELGL members to experience the energy and excitement of Detroit. It's something you can't adequately describe, although many people are writing and studying Detroit right now. There's a pride and loyalty that is obvious and evident in the city.
We took a bunch of pictures while we were there and over the next few weeks we'll add them to this Facebook album so you can see some of the cool spaces and places that you'll experience in May at the conference.[/vc_column_text][vc_text_separator title="Partnerships & Surveys" color="juicy_pink" border_width="3″][vc_column_text]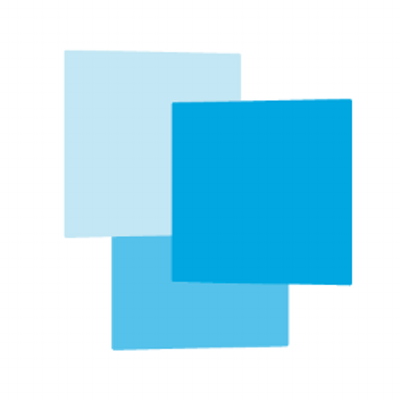 ELGL also continues to build out partnerships with organizations that are doing cool things for local government. Last week we posted a link to an informational survey that View Point Cloud is conducting to help them with product development and understanding local government better (they make cloud based e-permitting software).  Completing these surveys is never required but we think that helping our fellow members with things like understanding the local government workspace better can only result in better governance.
So when you see us promote things like surveys, requests for feedback, etc., it's because of this belief that we're all in this together. In the next couple of weeks, you'll see similar information requests from our newest organizational member, the Volcker Alliance. They're also working on a project to better understand what local government needs to train the next generation of local government leaders.[/vc_column_text][vc_text_separator title="#ELGLBookClub is BACK!" color="juicy_pink" border_width="3″][vc_column_text]
We are rebooting #ELGLBookClub in April with a nationwide discussion of the Rosemary O'Leary book "The Ethics of Dissent." We took about a year off from doing Twitter book clubs as we focused on other things, but given the current political climate, I'm really excited to engage our membership in this discussion.
Many of you likely read this book in MPA school, and it will be great to get people talking and thinking again about it, especially since the second edition of the book includes some more timely examples.
This discussion will be significantly enhanced by the participation of MPA students across the country. Dr. Ben Clark at the University of Oregon is spearheading this effort for us and so far we're hearing that a lot of ELGL members who work in academia will be logging on to Twitter to take part in that discussion.[/vc_column_text][vc_text_separator title="Diversity Dashboard" color="juicy_pink" border_width="3″][vc_column_text]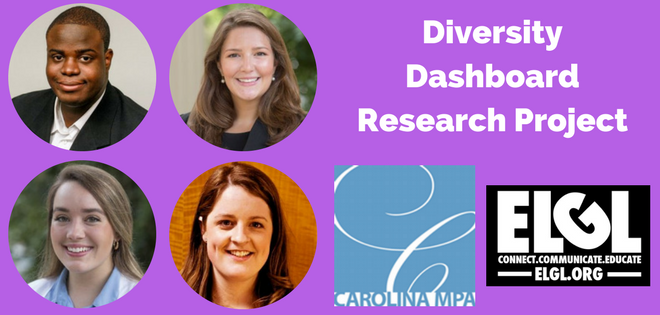 The project teams collecting data for the Diversity Dashboard project are off and running in North Carolina and Wisconsin. This work is significant and meaningful because it is laying the ground work for similar data collection efforts in other states. This coming week, we'll have an informational call with ELGL members from other states who want to start collecting data or working with MPA programs to collect data. The next steps include starting the data collection in other states, compiling the data on DiversityDashboard.org, and sharing it widely and telling stories using the data. If you want to get more involved with this effort, email me and I can include you on the call on Thursday.
The project team from UNC wrote blog posts introducing themselves, and they'll continue to blog about their project progress. Meet them here:
[/vc_column_text][vc_text_separator title="Web Stats Through The Roof" color="juicy_pink" border_width="3″][vc_column_text]
Thanks to the #ELGLCityHall competition, ELGL's web stats are through the roof. This is important because it exposes more people to our organization and while they might visit first to vote for a city hall, they stay and check out the other great content that the ELGL team publishes every single day.
We had 480,000 pageviews in the past month; that's a 1,200% increase over the prior month. And by comparison – in 2016 in total, we had 470,000 pageviews. So we're off to a rockin' start and all of this bodes well for our goals of increasing membership, readership, and programming in 2017 for the organization.[/vc_column_text][vc_text_separator title="Institutional Knowledge Series" color="juicy_pink" border_width="3″][vc_column_text]Our Institutional Knowledge series is off and running. In this series, we're talking to retired or soon-to-retire local government managers to capture their rich institutional knowledge about their careers, local government, and trending topics. If you have someone you'd like to see profiled in this series, send Jacob Johnson and email and he'll interview them and profile them in the series.[/vc_column_text][vc_text_separator title="Real Characters Series" color="juicy_pink" border_width="3″][vc_column_text]
Matt Horn, city manager of Geneva, NY is back with another installment of his "Real Characters" blog. In this installment, he ponders whether Coach Boone from "Remember the Titans" has the chops to be a city manager. This is also one of my new favorite series because it reflects on the characteristics of leadership that are unique to local government management. Plus it's fun to think about Princess Leia or Anthony Soprano at weekly city council meetings.[/vc_column_text][vc_text_separator title="Member Profiles" color="juicy_pink" border_width="3″][vc_column_text]Make sure you check out these member profiles and connect with them on Twitter and LinkedIn. Reading these member profiles and connecting with them is a great way to build our own local gov network, especially on LinkedIn.
[/vc_column_text][/vc_column][/vc_row]