[vc_row][vc_column][vc_column_text]Dear ELGL members,
Just got back from another trip – this time to San Francisco (to hang out with award-winning member Rebecca Woodbury) and also to see Hamilton! I have been a #Hamilfan for a while and seeing it in person was as awesome as I hoped it would be.
I always relate with being "young, scrappy, and hungry" as it relates to ELGL and our work to build something cool out of nothing – relying on the passion of our members and volunteers. So I will be humming that song all week (plus the rest of the soundtrack). Good thing I work from home and can't bother too many people.
What I'm reading:
Hamilton & History: Are They In Sync? (My UNC MPA friend Adam Brueggemann is a huge Wahoo and he posted some defenses of Thomas Jefferson on Twitter this morning after Kent called into question Jefferson's honor versus Hamilton's.
What I'm listening to:
What I'm watching:
Southern Charm – yes, it's total trash but it's a guilty pleasure, especially when I'm getting caught up on housework, menu planning, etc.
[/vc_column_text][vc_text_separator title="Board of Directors" color="green"][vc_column_text]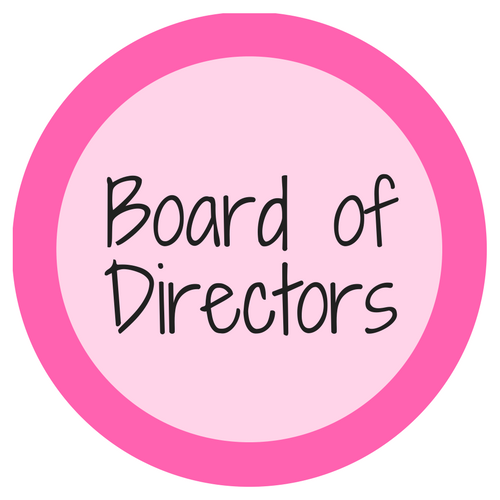 To make the transition to paying an ED, we need to change the board structure and grow the legal/formal board from three (Kent, Ben, and me) to five (Kent, Ben, and three new members). I'll remain on the board as the executive director.
This change is important because it provides more oversight and transparency to our organization. To do this, we're going to have an application process to find out who wants to take on this role. Terms will be staggered two year terms. The biggest difference between service on the formal board, and serving in a volunteer or advisory role, is the legal capacity and oversight of the organization (we're a 501c6, incorporated in Oregon).
The general membership won't notice any huge changes as the board composition changes. Our values of transparency, collective decision making, and member-driven programming and ideas will stay the same.  But, we need to make this change so there's not an obvious conflict between paying someone (me) and the board only being comprised of me, my husband, and Ben. Please contact me, Ben or Kent if you have questions. Here's the link to the board application.[/vc_column_text][vc_text_separator title="Small Towns & ELGL" color="green"][vc_column_text]
I had lunch with my friend and mentor John Morgan last week. He runs the Chinook Institute and also does a TON (like, working for 16 cities at one time) of contract work, largely with smaller cities in Oregon. We share a lot of the same values about how we build out networks of local government information sharing and relationships. While we were chatting, we stumbled on the topic of whether smaller cities have a place in ELGL. My knee-jerk reaction was "of course!" but then we talked about about the topics that ELGL broaches, and the ways that we connect, and pondered if there are barriers to smaller cities and towns joining the ELGL organization.
I would love to hear what our members think – do you think it's more difficult for people who work in very small organizations to connect with ELGL? Does our strong reliance on technology make it more challenging to connect if you're in a very small town?
We'll continue to explore this topic in the coming months, potentially developing ways to do specific outreach to smaller organizations about why ELGL is a great opportunity to connect in local government. Personally, I think that a membership organization that is so focused on ways to connect nationwide using social media and online sharing is perfectly positioned to include small town local government employees, but I would love to learn more about other potential issues or barriers.[/vc_column_text][vc_text_separator title="Volcker Alliance Survey" color="green"][vc_column_text]
Outreach and promotion will continue this week and next as we help the Volcker Alliance with their "Preparing Tomorrow's Public Service" survey. This research is really important, both to Volcker, but also to ELGL. They are going to share the results from the participants who are ELGL members with our organization.
Once you take the survey, you'll see why this will be useful information – the survey talks about professional development, masters programs, support networks, and skill development.
It's my hope that our work with the Volcker Alliance is only just starting – I think that we have a lot in common and that we can work together into the future to ensure that tomorrow's public servants are well equipped for careers in public service.[/vc_column_text][vc_text_separator title="Book Club" color="green"][vc_column_text]
I want to share a big thank you to Dr. Ben Clark with the University of Oregon for organizing, promoting, and managing the #ELGLBookClub Twitter discussion on the "Ethics of Dissent" by Rosemary O'Leary.
It was one of the most engaging Twitter book clubs we've had to date, and this was largely because Dr. Clark coordinated with his classroom of students to participate in the Twitter chat, and then we had a lot of ELGL members also chiming in from across the country.
I love finding new and creative ways to engage our members, and this type of interactive book club got us all reading an important book, and then thinking and sharing our ideas about it from across the country. Again, a huge thanks to Dr. Clark for his work on this event.[/vc_column_text][/vc_column][/vc_row]