The Emerging Local Government Leaders are pleased to announce a partnership with the Oregon Municipal Finance Officers Association (OMFOA) Developing Professionals Group.
Thanks to the leadership of ELGL member and Tigard Finance Director Toby LaFrance, the joint missions of ELGL and the OMFOA Developing Professionals group were aligned.
Please expect to see  OMFOA members at future ELGL events.  There are economies of scale related to developing future leaders in municipal government and finance!  Welcome, OMFOA!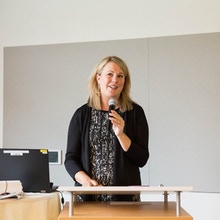 I'm the co-founder and executive director of ELGL. I love my job. Other things I love: local government, my family, my dog Michael Jordan, sandwiches, naps, books, and skee-ball.