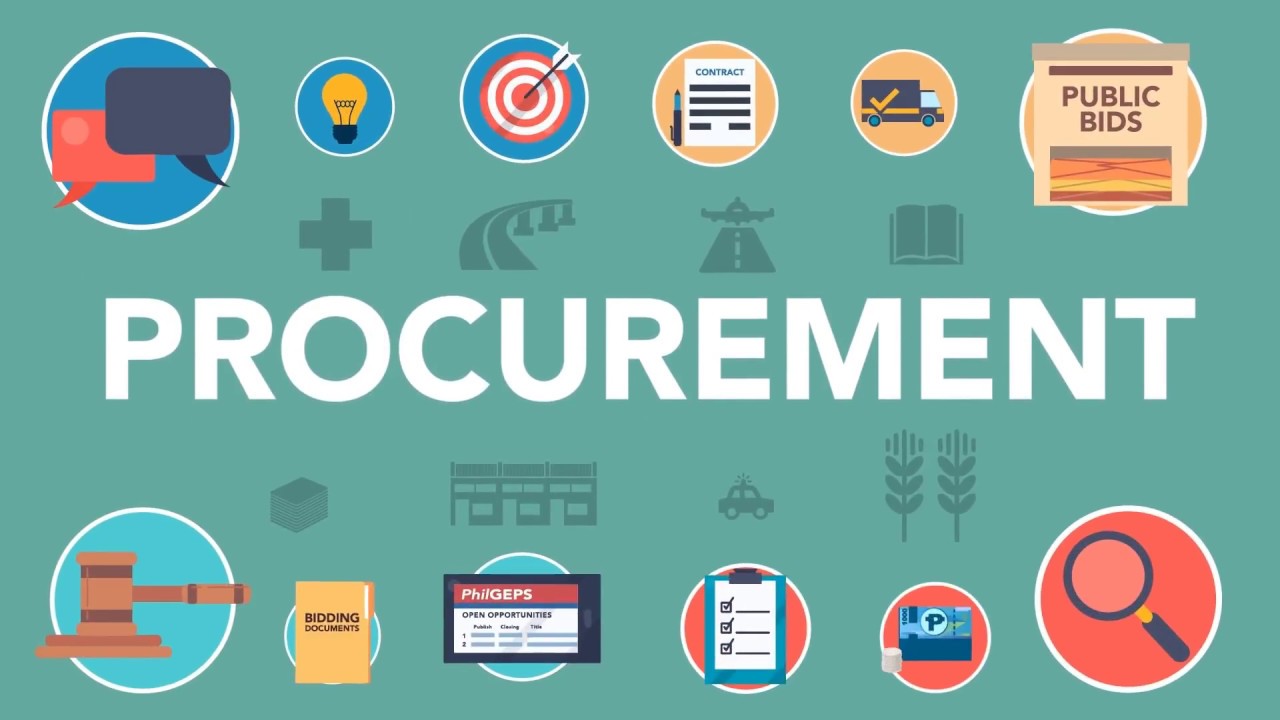 Brian Alexander is a summer research fellow at CoProcure and a first-year Master of Public Policy candidate at UC Berkeley's Goldman School of Public Policy. Previously, he served as a Senior Policy Analyst at the Maryland Governor's Office for Children with a focus on reducing the impact of parental incarceration on children and families. 
---
Local governments and non-traditional vendors are finding ways to do business beyond the Request for Proposal (RFP). One of these alternative purchasing mechanisms is cooperative procurement. If you're a government employee looking to buy something effective on a tight deadline, a procurement professional charged with upholding local rules and serving as a purchasing resource, or a vendor trying to sell your product to government agencies, here's what cooperative purchasing means for you:
Government employee
If you work in government, chances are you have encountered a situation where you, or your agency, have needed to purchase something. Based on the hundreds of interviews we've conducted with government and procurement staff (and the personal experiences of the author), it's likely that process did not move as quickly as you would have liked, the rules were difficult to navigate, and it was a challenge to distinguish between legal requirements and established procedural norms. Here are our recommendations around exploring cooperative purchasing as a government employee:
Bring your procurement colleagues in early.
This recommendation really applies across the board, regardless of your interest level in cooperative purchasing. We've heard time and again that procurement officials and agencies want to be supportive and help facilitate the acquisition of staff needs, but too often they are brought into the process too late. Procurement colleagues can help you navigate purchasing options, including cooperative purchasing, since many of them will have contacts with national cooperatives or regional development organizations. Start a dialogue about what you need to purchase and what purchasing method might work best, early.
Phone a friend.
Talk to your colleagues and counterparts in other jurisdictions to find out what they are buying and who they are buying it from. If you have a shared need, you can probably get it for less by purchasing it together. Alternatively, you may be able to utilize an existing contract that another agency has negotiated, which creates a shortcut for your own procurement team and gets you what you need far more quickly than before.  At the very least, you can figure out what specifications you should be looking for when you go to buy it yourself, and that's a time-saver in itself.
Connect with the cooperatives.
It can't hurt to poke around the websites of some of the larger cooperatives to see if any of them have open contracts for the products you are looking for. Most of them make the information viewable on their website, even if you aren't a member. This information can help you learn more about vendors and pricing in the space. Plus, you can impress your procurement staff by walking into your meeting having done your homework.
Procurement professional
We know that procurement professionals are too often scapegoated for holding up the already slow purchasing process. In the words of a municipal public procurement officer, "procurement has always been seen as a back-office function, more of a policing entity more than a value-creating entity." Most procurement staff would like to be engaged throughout the procurement process, but organizational perceptions can get in the way. As one procurement officer shared, "very often [collaboration] doesn't happen because people either fear procurement and think they will hear no, or they don't like us." Although the concept of cooperative purchasing is probably not a new one for you, there are ways you can leverage it to speed up the process for your agency partners while fulfilling your mandate to meet legal requirements. Here are our recommendations:
Take the time to learn about and connect with players in the cooperative landscape.
Given the number of cooperatives that have popped up across the country, as well as contracts that are available via regional development organizations, it can be difficult to stay on top of the groups and contracts at your disposal. Some of this can be simplified based on what it is you are seeking to purchase, as certain cooperatives focus on a single product type, like heavy machinery or school-based supplies. The National Institute of Governmental Purchasing (NIGP) has a useful overview of cooperative purchasing, including a list of some of the most popular cooperative purchasing programs to help you determine where to begin your search. It's also worth connecting with your local regional development organizations to see what they have purchased cooperatively and to elevate needs for your local government to as possible shared needs.
Consider the tradeoffs of utilizing a cooperative approach.
Odds are that utilizing a cooperative contract will save you time, which can be especially valuable given staffing and budget cuts that have lingered since the most recent recession. However, it's not always the case that the prices cooperatives have negotiated are actually better than what you could get by running your own competitive process, particularly if you are buying on behalf of a large city or jurisdiction. This is less of a concern if you are originating the cooperative contract yourself with other partners, but then you have to balance whether the additional time it takes to run the competitive bidding process is worth the potential savings. Using a cooperative contract bid out somewhere else might also present challenges if you have local ordinances mandating purchasing with local, small, or minority-owned businesses. None of this is meant to discourage purchasing cooperatively, but all of these factors should be weighed in deciding the best way to buy.
Vendor
If you are a startup or business with less government experience interested in working with customers in the public sector, cooperative purchasing offers a way to enter the market and grow at a scale much faster than might otherwise be possible. One startup that recently entered into two separate cooperative contracts called them, "transformational for the growth of the company." A second startup we spoke with has been able to sell to multiple government jurisdictions utilizing a competitive contract they won with a single city because that city included a "piggybacking" clause. If you're interested in exploring cooperative purchasing as a sales tactic, here's what you should consider:
If you're negotiating a contract, ask to include a "piggybacking" clause in the contract.
Assuming your business has just won a competitively bid contract, ask the government purchasing agency whether there might be language you can include to make the contract useful for other jurisdictions. Often, this is as easy as including a few extra sentences stipulating that the contract has been competitively bid and is valid in other instances where a competitive Request For Proposals is required (sample here). It is a fairly standard practice and should not hold up the negotiations of your current contract.
Approach other governments with your "piggybackable" contract.
If you are able to include the necessary clause, in many cases, you can then use that contract to sell your product to other governments without running another competitive bidding process. This is useful for a few reasons. First, it has the potential to expedite your sales process by offering a purchasing option that meets purchasing requirements but doesn't require a new (and often lengthy) competitive bidding process. Second, it shows that another government has confidence that you will be able to deliver the desired product, effectively helping to de-risk working with you for other governments. This is a consistent challenge for small businesses and startups who often face an uphill battle trying to convince governments that they will be still be around throughout the length of the contract.
Consider working with regional development organizations.
As noted earlier, many regional development organizations are now taking on some amount of purchasing responsibilities on behalf of their members as a way to save local governments time and money. By approaching an association of governments directly, as opposed to individual cities and counties, you may be able to participate in a solicitation that includes many governments and/or utilize an existing contract to access a larger market of government customers.