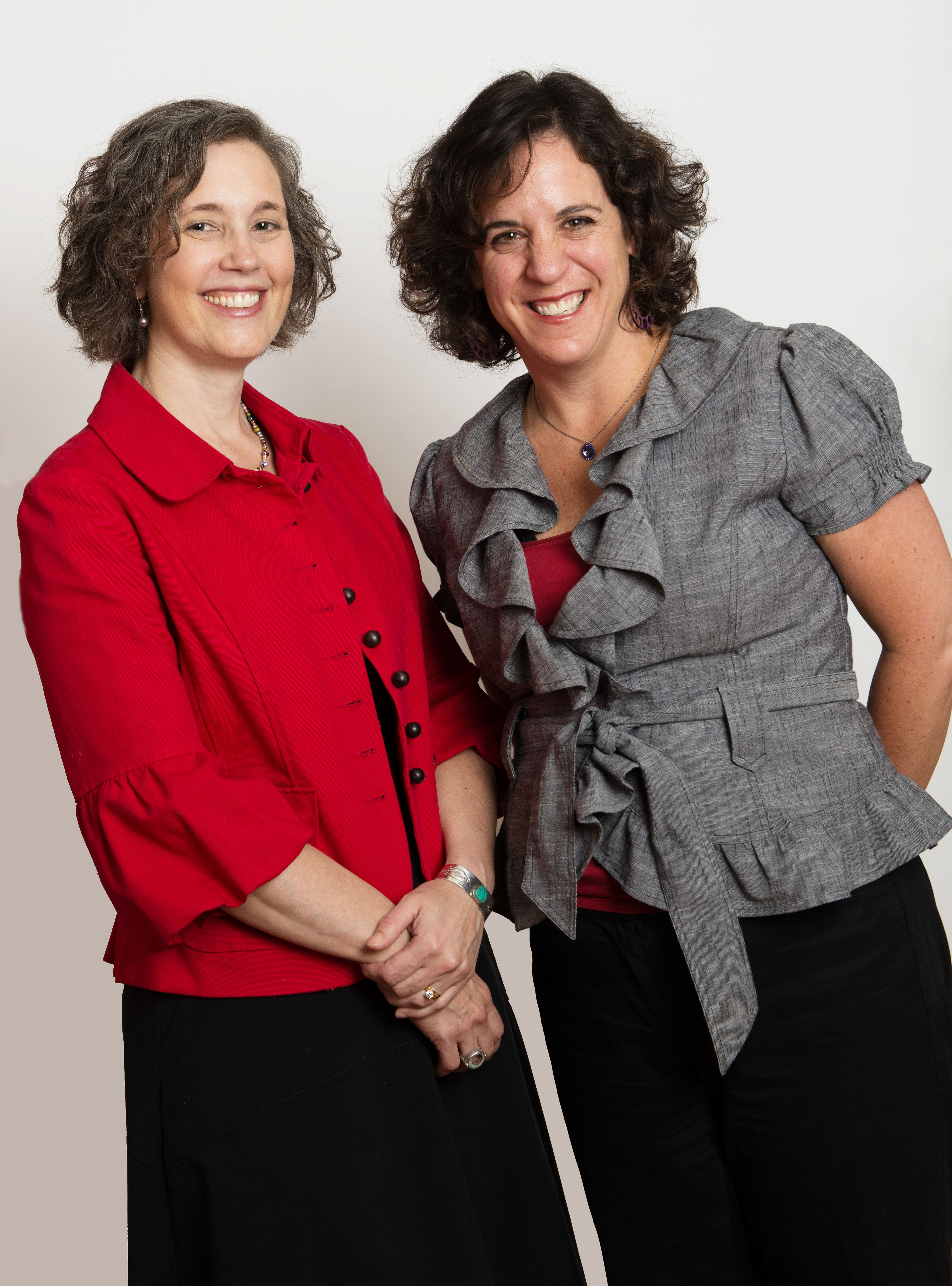 The Engaging Women in Public Service Conference is just a week away and ELGL is pumped to be partnering with the School of Government at UNC to magnify the conference message – supporting women in public service leadership is powerful.
Over the last two weeks we introduced the engaging keynote speaker, Carol Kinsey Goman and "Illumined Leadership" workshop leader, Dr. Margaret A. Brunson.
Today we meet Betsy Polk and Maggie Ellis Chotas of Mulberry Partners who will lead the conference's second workshop, "Powered by Partnership: Women Working Together To Achieve Success."
WHO ARE THE MULBERRY PARTNERS? 

Betsy Polk and Maggie Ellis Chotas are authors, keynote speakers, workshop leaders, facilitators, mediators and board certified leadership coaches for The Mulberry Partners, the consulting firm they co-founded in 2003. They co-authored Power through Partnership: How Women Lead Better Together, a book that celebrates the benefits that come when women work together and debunks the myths that too often get in the way (Berrett-Koehler, 2014). The message of the book has resonated for women all over the world, leading to Betsy's and Maggie's selection as speakers for the US Department of State's International Information Program. This year, Betsy and Maggie represented the program in Fiji and Papua New Guinea as presenters for International Women's Day. Power Through Partnership has been featured in Investor's Business Daily, Psychology Today, msnbc.com, The Las Vegas Business Press, The Huffington Post, HuffPostLive, Fortune.com, Time.com, Durham Magazine, Chapel Hill Magazine and The Dallas Morning News.

Betsy received a bachelor's degree from the University of Massachusetts-Amherst and a master's degree in organization development from the American University/NTL program. She lives in Chapel Hill, NC with her lively family.

Maggie attained a B.A. from Swarthmore College, an M.A. from St. John's College in Annapolis, and an M.A. in school administration from The University of North Carolina at Chapel Hill. She lives with her husband and two children in Durham.
Why is it important for women to work together?
Mutual support, shared accountability, freedom to be ourselves, flexibility to make work — these are just a few of the benefits women can achieve when we work together. And yet subtle and not-so-subtle myths can get in our way and make it so it seems easier just to lead on our own. In this interactive workshop, we'll unpack the complex set of myths that create obstacles to collaboration and try on new strategies for bringing out the best in each other.
How does focusing on partnership impact women's ability to take on more leadership in government and move the needle on women in local government management positions?
Myriad historical and cultural reasons have kept the number of women leaders in local government management positions low. Through a partnership mindset, though, women can experience the mutual support and accountability that come with knowing we are not in it alone. As more women focus on helping each other succeed and realize how intertwined our successes are, more women will want to move into leadership positions and get what we need to stay there.
What should we expect from your workshop?
Participants will walk away from this workshop with a greater understanding of what gets in the way of women working together and a greater appreciation of what can be achieved when we do. They will also get practical steps for how to debunk the myths and build the essentials for productive and happy partnerships.
Join us!
Sign up for the Engaging Women in Public Service Conference on June 5. Follow the session with ELGL on Twitter! Have a question to ask Betsy and Maggie? Join our Twittersation on June 3rd at 1pm EST using the hashtag #engagingwomen. Tweet them @Powership.