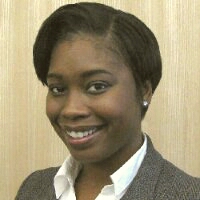 "Cross between The Atlantic magazine and Buzzfeed"
Welcome to our new member feature. We've all heard the excuse "I'm too busy" too many times so we've simplified our new member feature to illicit short, meaningful responses.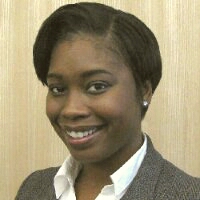 In the feature we tackle the tough issues such as is the Apple Watch necessary and what are your career accomplishments. As a side note, ELGL is adamantly opposed to the excuse, "I'm too busy."
Nijah Fudge (LinkedIn and Twitter) is the West Regional Director for the Alliance for Innovation. She is a University of Kansas MPA graduate with 6 years of experience working on teams implementing community development programs, grant writing, research and data analysis within public and private sectors.
What I Am Reading: "Thrive" Arianna Huffington
What I Am Watching:

American Idol      
What I Want From ELGL: Opportunities to meet and work with more emerging leaders of local gov.
What I Wish Local Government Did Better: Shared their stories
What I Am Thinking About the Apple Watch:

The commercial is tempting

What I Am Afraid Of: I don't want to jinx myself – pass
What I Wish I Was Doing (Instead of Completing This Questionnaire): Eating my lunch
What I Consider As My Career Accomplishments: Having worked in all sectors; public, non-for-profit, and private and maintained my public servant attitude  
What I Am Listening To:


Groove Theory "Keep Tryin"  
What Song/Movie Makes Me Cry: Depends on what time of the month it is – sorry it's the truth.
What I Wish People Knew About Me: I like to sing and I'm campaigning to sing the national anthem at an ICMA conference one day #voteforfudge.
What I Am Doing This Summer: Buying my first house! Yay! (I think)
What I Am Wishing Would Go Away:

Bills – please make them stop charging me!
What I Think of Professional Associations: Great opportunity to meet new people who may someday support your future career.
What I Wished You Asked Me: What's my favorite food so that you can have it delivered today 😉